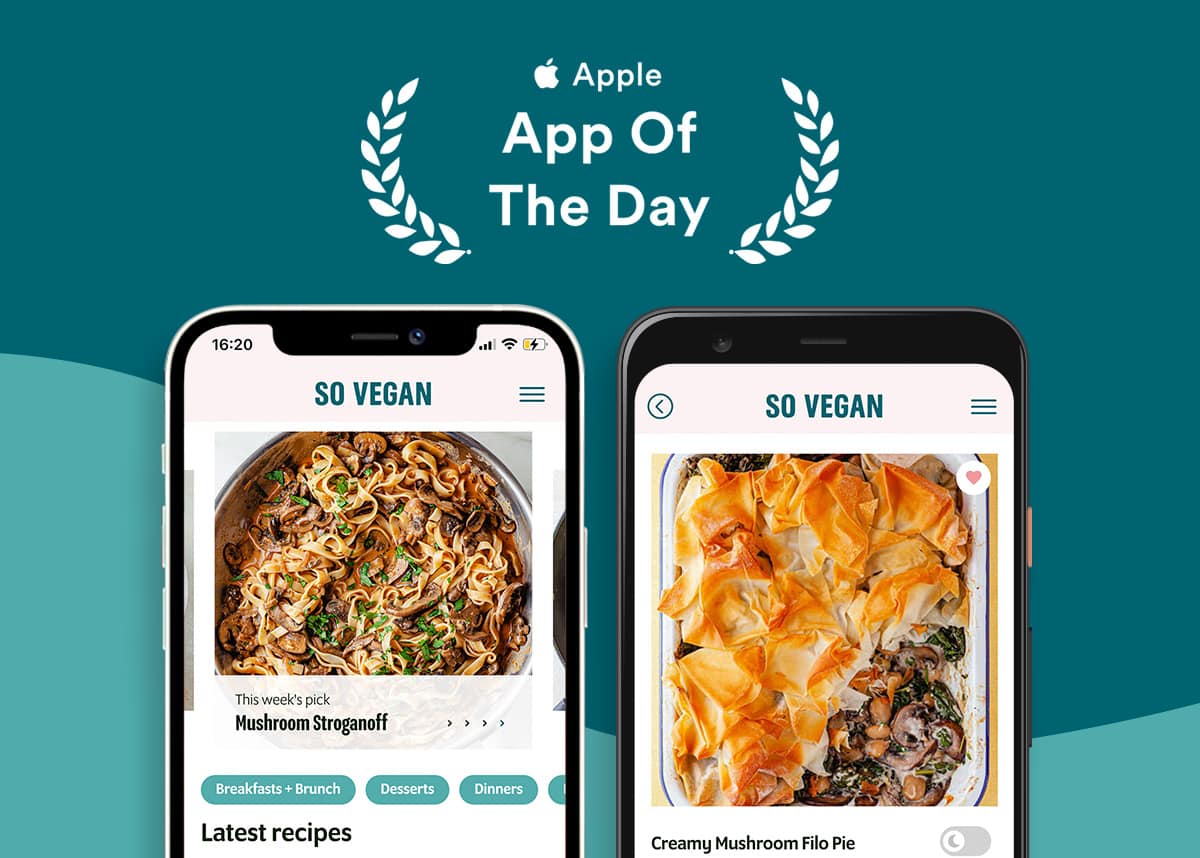 Featured by Apple as the App Of The Day!
We created the SO VEGAN App because we want to inspire people all over the world to cook delicious and simple vegan meals at home.
Whether it's for the planet and everything that lives on it – or for our own health – it's so important we encourage each other to cut down on eating meat and dairy, and instead start putting plants on our plates.
So over the past half a dozen or so years, we've made it our mission to make it easy for everyone to eat more plants!
The SO VEGAN App is the next step in this mission and it's packed with new and exclusive recipes to give you everything you need to cook simple, tasty and healthy plant-based meals.
Start your 7-day free trial today:
What's included?
Over 400 vegan recipes
Save your favourite recipes so you can easily access them when you need them
Export your chosen ingredients to a shopping list
Use the filter and categories to find recipes which are high in protein, gluten-free, 15 minutes or less, and more
Tick off the steps in the method as you go so you can track your progress
Watch videos to find out exactly how to prepare and cook each meal
Keep the screen awake so you don't have to unlock your phone while you cook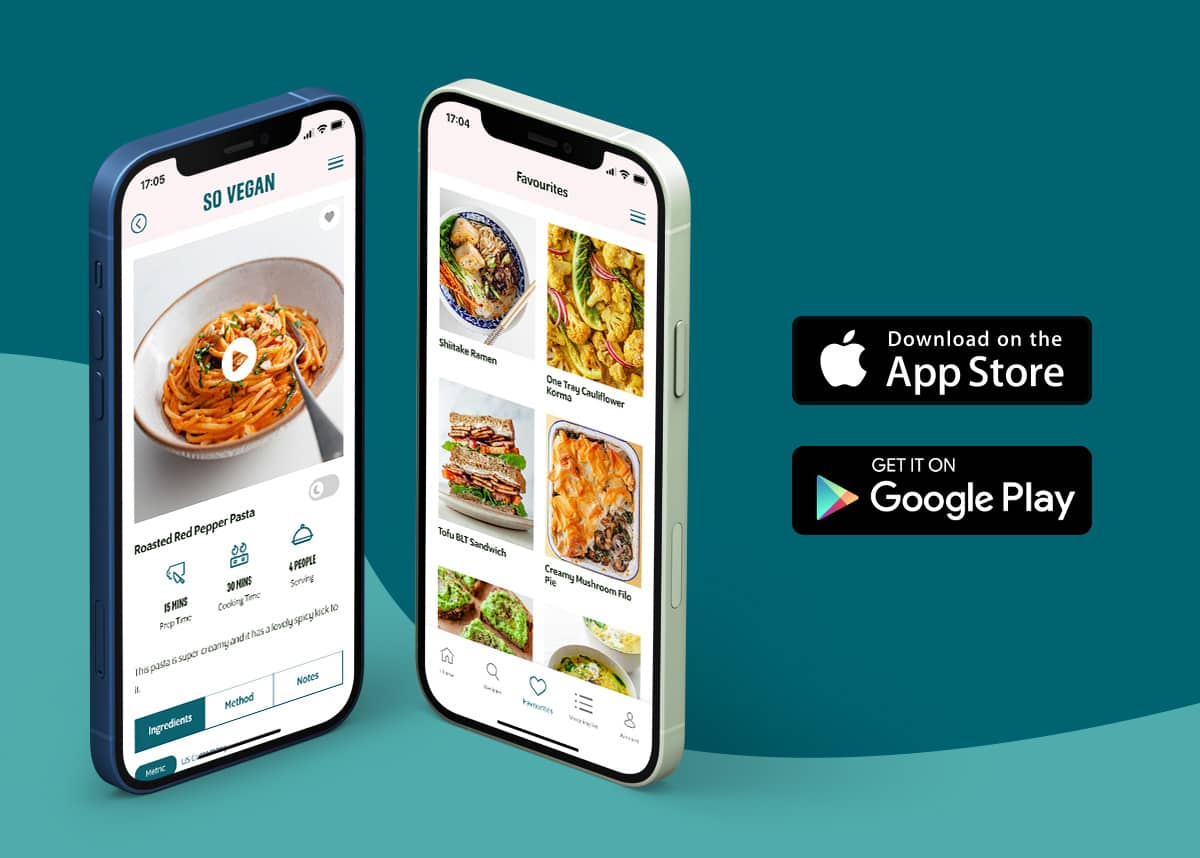 How much does it cost?
You can download the app and access 5 recipes for free, after which you can choose between a yearly or monthly subscription to unlock all the recipes:
Yearly (save 50%) – £14.99 / $19.99 / €17.99
Monthly – £2.49 / $3.99 / €3.49
Both subscriptions include a 7-day free trial.
What device do I need?
You can download the app if you have an iOS (iPhone or iPad) or Android (Google, Samsung, LG, etc) device. If you already subscribe to our app and you also want to access the app on an iPad, you will need to make sure the iPad is signed into the same Apple ID you used to subscribe to the app.
Is the app available worldwide?
Yes! The SO VEGAN App is available in countries worldwide. If however you are having problems accessing the app in your country, please contact us and we'll get back to you as soon as we can.