Good quality vegan flatbreads can be tricky to find, but if you're having trouble locating you can simply use a tortilla wrap.
We're practically addicted to dried dill at the moment. But if that's not your thing, any creamy and light dressing will do – such as a vegan yoghurt or just plain vegan mayo.
Don't forget to use up any fresh veggies at the back of your fridge! We're sure things like radishes, kale – and any salady type veggie – would work in these wraps.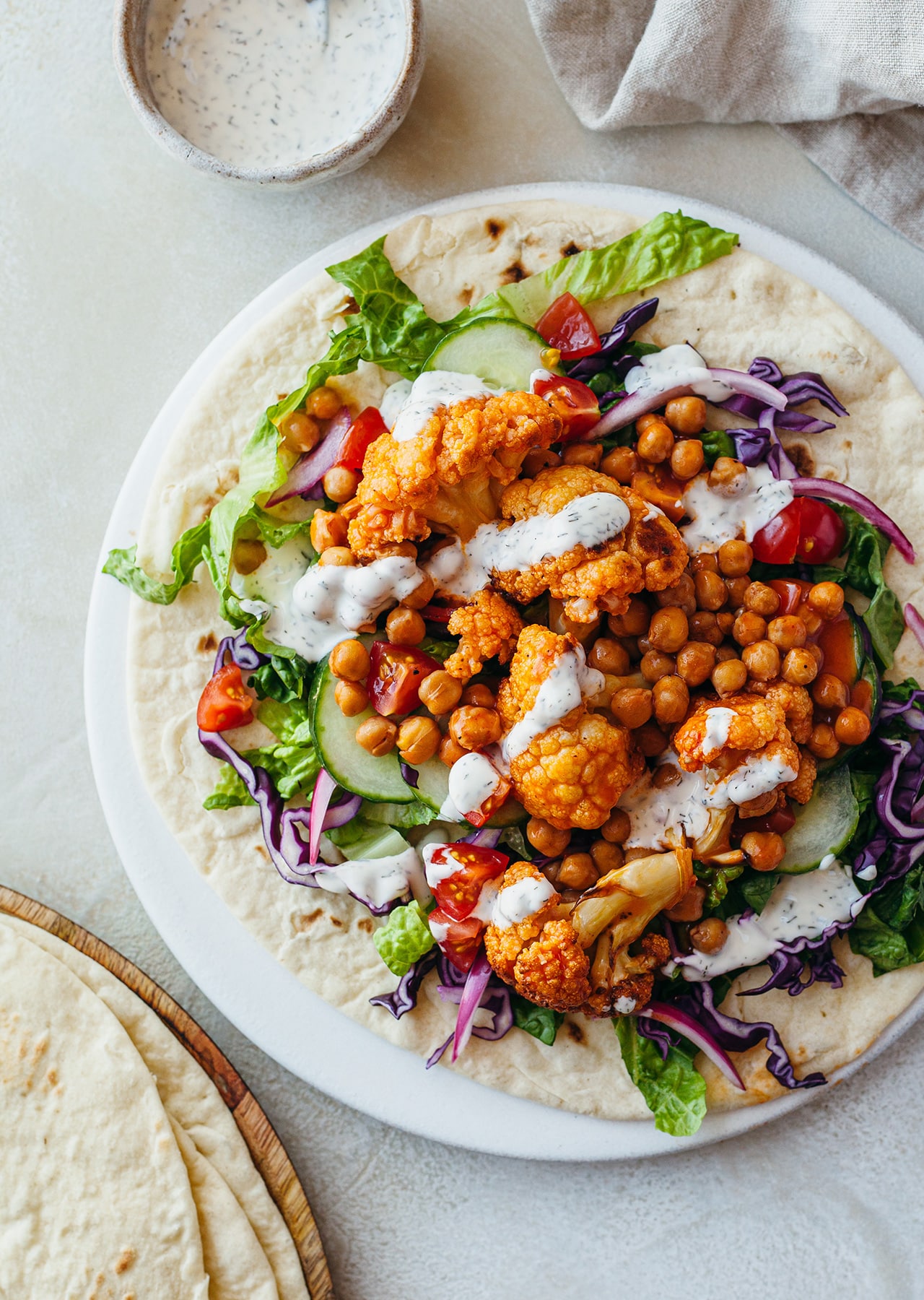 Buffalo Cauliflower & Chickpea Wraps 🔥 We're planting a tree in the Amazon for every pre-order of our new cookbook ONE POT VEGAN! Order yours today 👉 sovegan.co/onepv

Posted by So Vegan on Sunday, 14 June 2020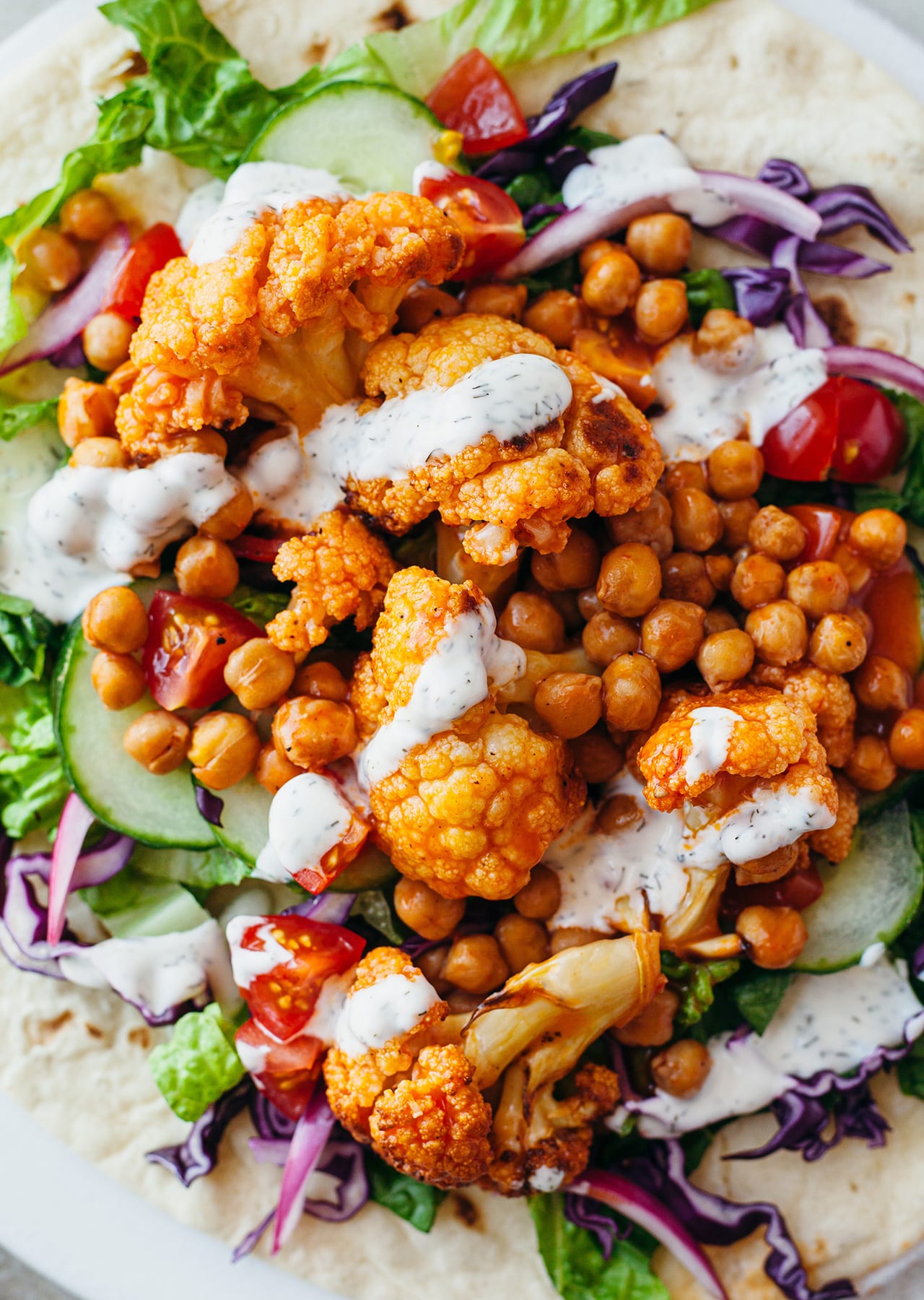 Ingredients
1 x 400g / 14oz tin of chickpeas
1 cauliflower
salt & pepper
olive oil
4 tbsp hot sauce
5 tbsp vegan margarine
To serve:
lettuce
red cabbage
cucumber
red onion
tomato
4 flatbreads or wraps
For the vegan mayo dressing:
4 tbsp vegan mayonnaise
1/2 tbsp dried dill
1/2 lemon
Method
Preheat the oven to 200°C / 392°F fan-assisted. Drain and rinse the chickpeas and trim the cauliflower into florets, then add both to a large roasting tray. Drizzle with olive oil, season with salt and pepper and toss through with your hands. Roast for 20-25 minutes or until slightly charred.
Meanwhile slice the lettuce, red cabbage, cucumber and red onion, then dice the tomatoes.
Heat the flatbreads in a toaster or leave them directly on a rack in the oven for a minute.
Add the hot sauce and margarine to a small saucepan over a medium heat. Cook through until combined, then remove from the heat and transfer to a mixing bowl. Add the chickpeas and cauliflower, and stir until fully coated.
To serve, first add some lettuce to each flatbread followed by sliced cabbage, cucumber and red onion, and the diced tomatoes. Next add a few spoonfuls of the buffalo chickpea and cauliflower.
To finish, combine the mayonnaise and dried dill in a small bowl along with the juice from half the lemon. Stir to combine, then drizzle the dressing all over the wraps. Deeeelicious.
Did You Make This Recipe?
Don't forget to share your SO VEGAN creations on Instagram and tag us at
@SOVEGAN
!