Periods.
Half of the world's population has one, but barely anyone ever talks about them.
They're a big part of our lives and the average person will menstruate for around 8.2 years in a lifetime, so it's time we started talking about them.
For some people, buying sanitary products is a difficult choice between food and shelter or menstrual pads and tampons. And in some cultures, myths surrounding periods can convince people to feel guilty about something which is totally natural.
We live in a society where we're told to hide them, which creates a stigma and secrecy around something that is fundamental to new life.
This is a topic we've spoken about before on our platform and it's something I'm personally really passionate about.
Not only do disposable sanitary products pose a huge threat to our environment, but the lack of awareness around menstrual health affects our physical and mental wellbeing, and this can lead to young people who menstruate not wanting to turn up at school or later on in life at the workplace.
In the UK alone, it's estimated that about 137,000 girls miss school each year because of a lack of access to sanitary products.
So we're very proud to be joining forces with the amazing Modibodi – who create leak-proof sustainable and reusable period pants – to encourage everyone to start talking about periods!
Here are 4 reasons why:
64% of women feel uncomfortable discussing their period with their male friends.
49% of girls have missed a day of school due to periods.
1 in 10 women aged 14-21 are not able to afford period products.
44% of girls do not know what is happening to them when they have their first period.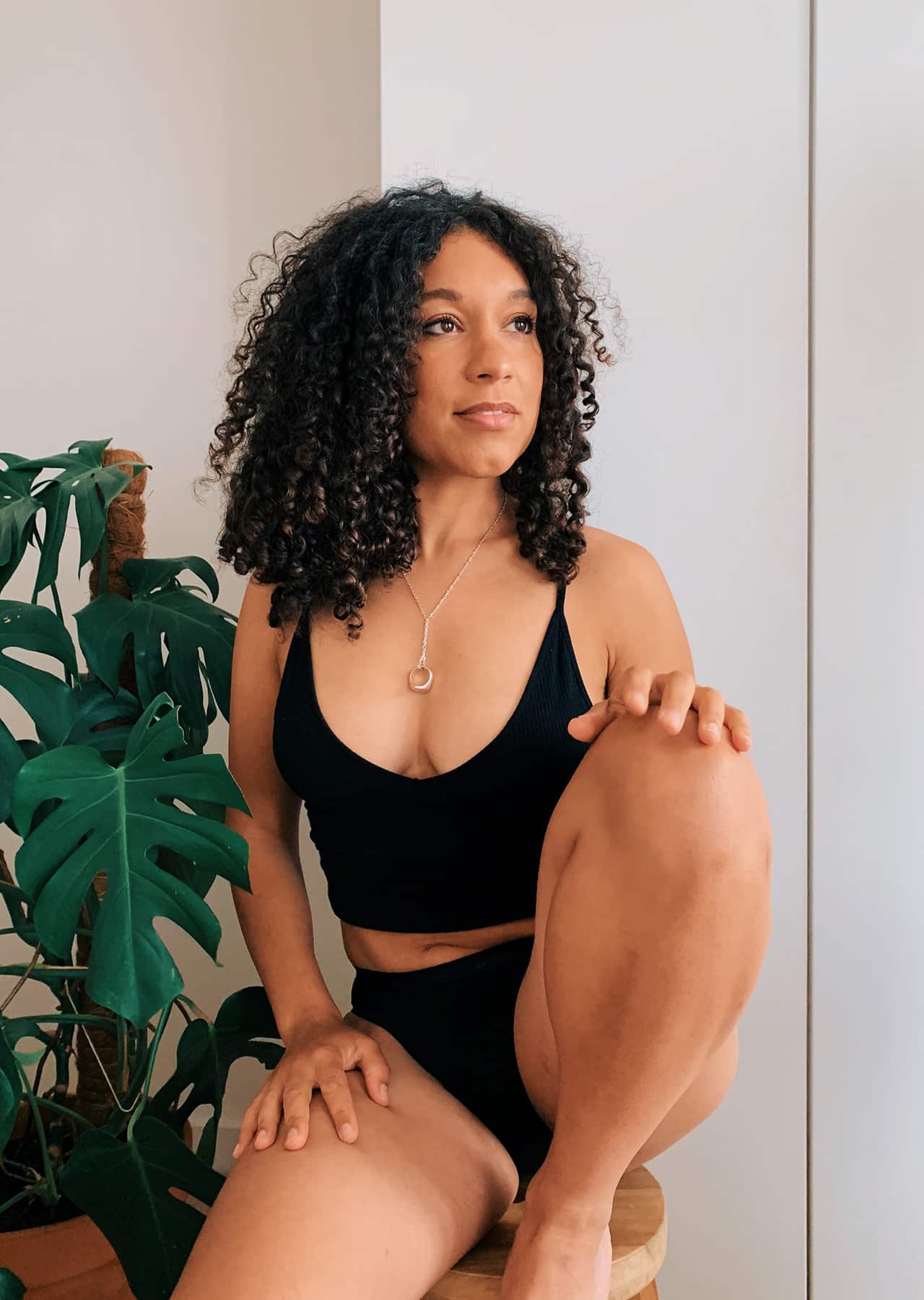 We appreciate it's not only women who menstruate, but currently these are the only relevant facts we could find.
And when it comes to the waste created by disposable menstrual products, things aren't looking any brighter either:
On average a person with periods will use 11,000 menstrual products in their lifetime.
Non-organic pads are made from 90% plastic and can take between 500-800 years to degrade. Some pads can contain up to 4 plastic bag's worth of plastic.
In the UK disposable menstrual products create 200,000 tonnes of waste annually.
27,938 used tampons and applicators are found on the world's beaches every single day.
I made the switch to reusable sanitary products around 2 years ago and I haven't looked back since.
The Modibodi period pants are super comfy and functional, and they've got a vegan option which is labelled on the website (this is what I'm wearing in these photos).
You just wash them over and over, meaning less waste. Yep that's right, underwear that literally soaks up your period.
I can remember every time I've leaked. I'll never forget the feeling of embarrassment, followed by the fear of how I was going to disguise the blood stain.
I'll also never forget the countless times I tried to discreetly pull a sanitary towel out of my bag and into my pocket while I was at work.
If you're looking to buy a pair of Modibodi pants, we've got a code that'll get you a cheeky 15% off. Use the code SOVEGAN15 at checkout.
Also Modibodi has been classified as an essential item by the government meaning they're functioning as normal and all delivery and orders are still going ahead.
Roxy (& Ben)
This post is sponsored by Modibodi and you can find out more about their products here