Opt for gluten-free pasta and soy-free milk to make this recipe gluten and soy free.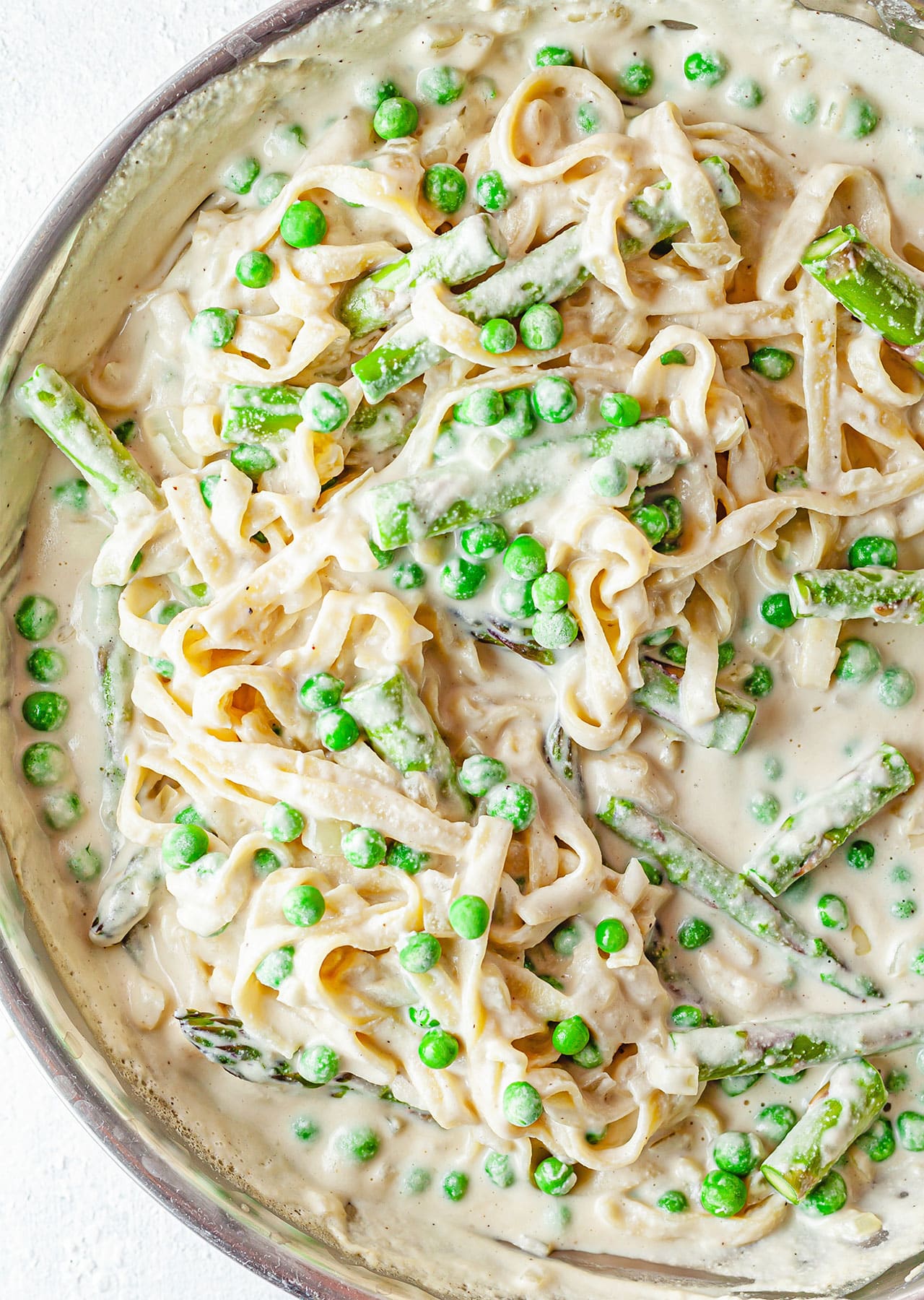 Easy Alfredo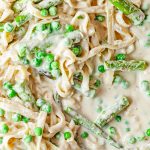 Roxy, So Vegan
e sprinkle a generous amount of fresh mint over the pasta to give the dish a burst of freshness.
Print This
Ingredients
90g (2/3cup) raw cashews
olive oil
1 onion, sliced
4 garlic cloves, minced
160g tagliatelle pasta
1 cup frozen peas
125g asparagus, halved
1 cup almond milk
1/2 cup water
3 tbsp nutritional yeast
2 tbsp lemon juice
salt + pepper
3 tbsp fresh mint, chopped
Instructions
Transfer the cashews to a small bowl and cover with hot water straight from the kettle then set to one side.
Place a frying pan on a medium heat and drizzle with a little oil. Once hot, add the onion and fry for 8 minutes, stirring frequently until they become golden brown.
Meanwhile, cook the pasta as per the packet instructions.
Add the garlic, peas and asparagus to the frying pan and fry for a further 5 minutes.
Then drain the cashews and add them to a blender along with the milk, water, nutritional yeast, lemon juice, and a generous pinch each of salt and pepper. Blend until smooth, then pour into the frying pan and simmer for another 5 minutes, stirring frequently.
Drain the pasta and add it to the frying pan. Then season to taste with another pinch of salt and stir to combine the pasta with the sauce.
Serve with a generous sprinkling of mint.