Keep an eye on the muffins in the oven and make sure they don't over-bake because the tops will go from a lovely green to a browny-green quickly!
You can substitute the raspberries with another berry such as blueberries or blackberries.
Store in an airtight container for 3-5 days.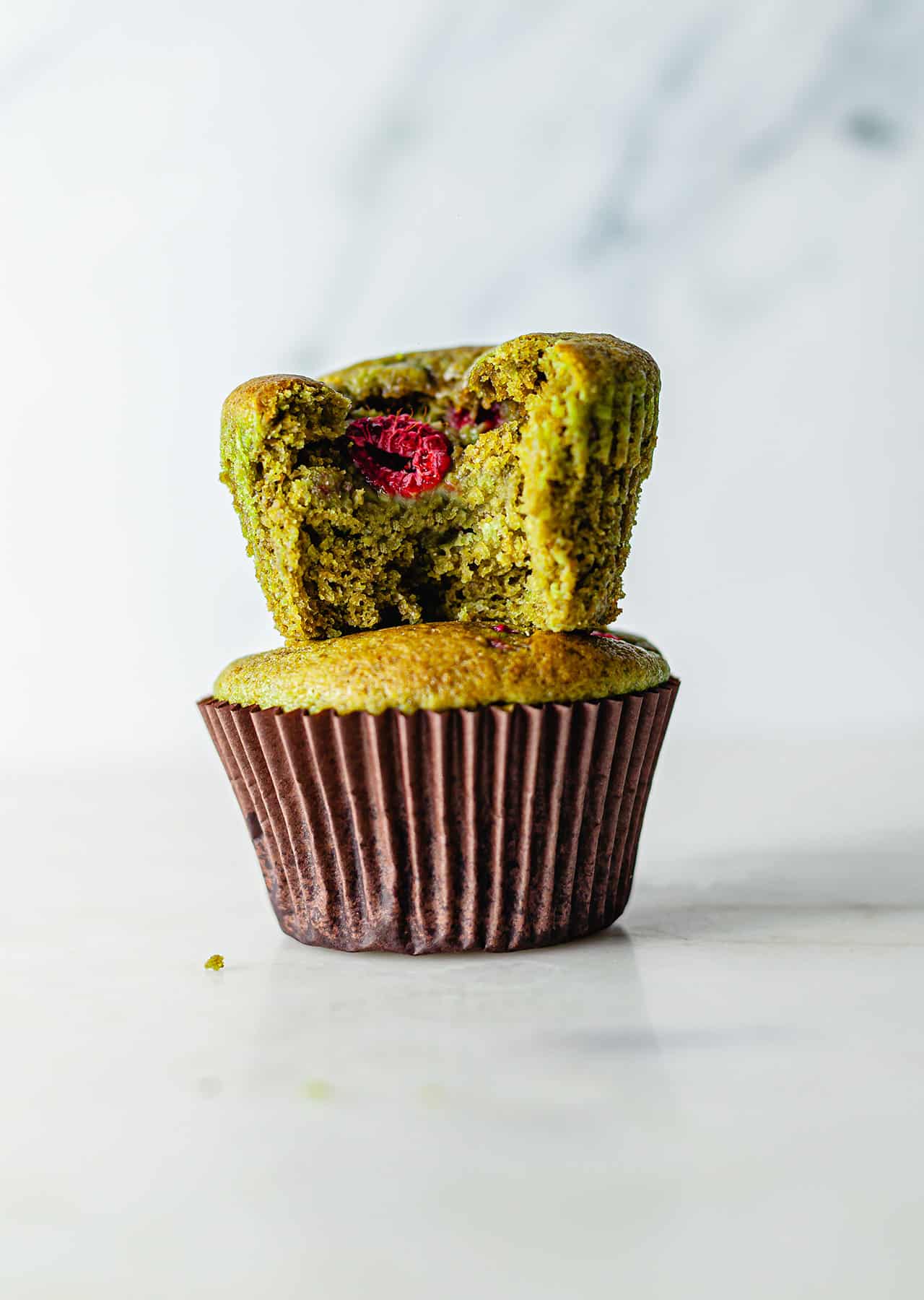 Makes 12 Muffins.
Ingredients
2 cups plain flour
2 tsp baking powder
1 tsp baking soda
pinch of salt
1 1/2 tbsp matcha powder
1 cup sugar
3/4 cup almond milk
1 tsp vanilla
2 tbsp lemon juice
1 tbsp apple cider vinegar
4 tbsp melted coconut oil
1 cup raspberries
Method
1. Preheat oven to 180ºC fan / 400ºF.
2. Mix the flour, baking powder, baking soda, salt, and matcha powder in a bowl.
3. In another bowl, mix the sugar, almond milk, vanilla, lemon juice, apple cider vinegar, and coconut oil.
4. Pour the wet mixture into the dry mixture and loosely combine (about 10-15 stirs).
5. Fold in the raspberries.
6. Grease a 12-hole muffin tray with coconut oil. Add the mixture evenly to each hole.
7. Bake for 13-16 minutes.
8. Remove the muffins from the tray and leave to cool.