Make sure you use a full-fat tin of coconut milk otherwise the truffles might not set.
If the water and cream have separated in the tin, give the contents of the tin a really good stir before measuring the correct amount.
Opt for soy-free chocolate to make this recipe soy-free.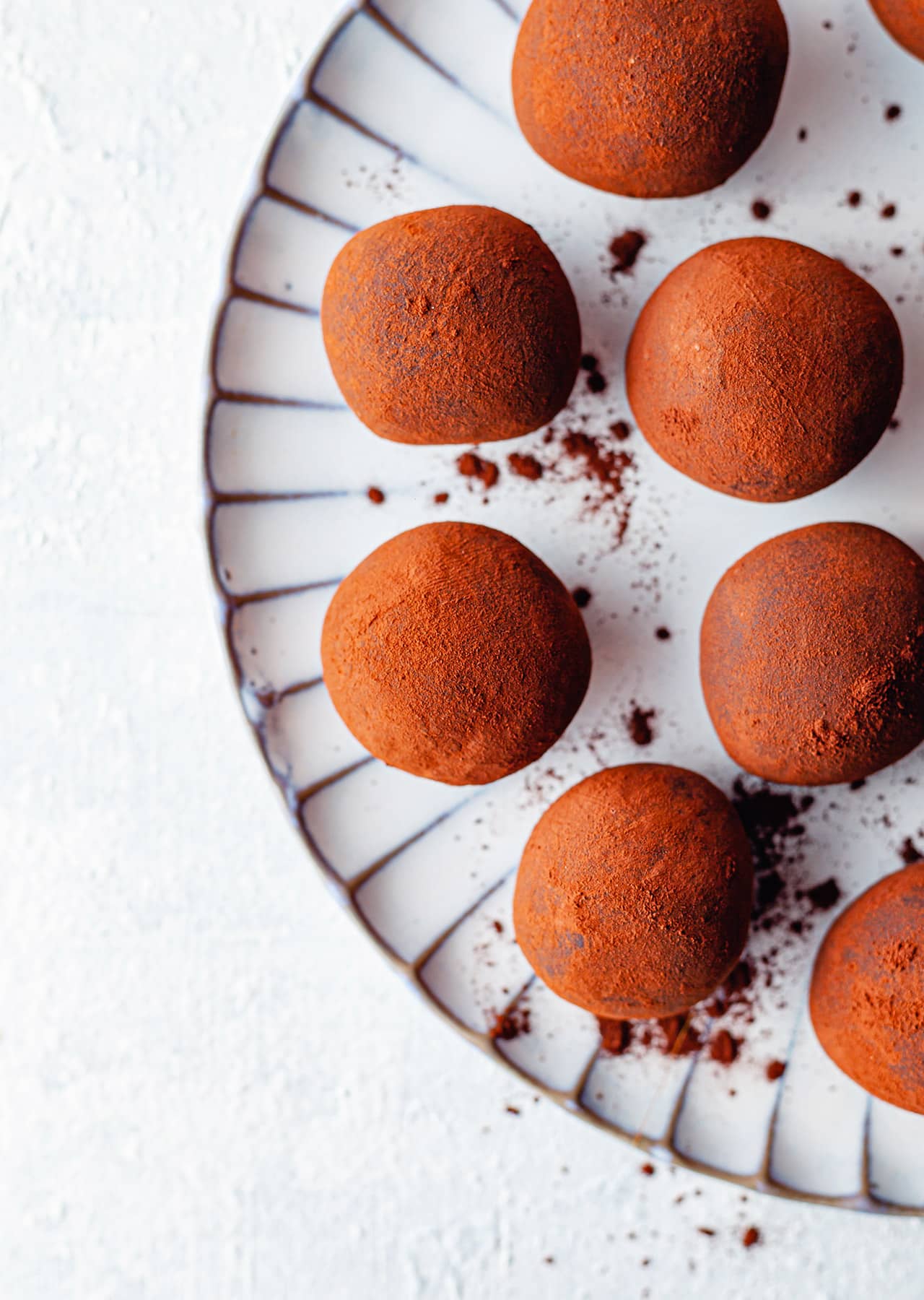 Makes roughly 13 truffles.
Ingredients
300g vegan-friendly dark chocolate, roughly broken up (we use 70% cocoa content)
150ml full-fat tinned coconut milk
salt
3 tbsp rum
1 tbsp orange zest
1 tbsp orange juice
2 tbsp cocoa powder
Method
1. Add the chocolate to a mixing bowl.
2. Next, pour the coconut milk into a small pan on a low heat (make sure the cream and water in the tin are well combined before measuring the coconut milk).
3. Once the coconut milk is hot and about to boil, remove the pan from the heat and pour the milk over the chocolate. Gently stir until the chocolate has completely melted and the mixture is smooth.
4. Add a pinch of salt, the rum, orange zest and orange juice to the chocolate and mix together until everything is combined.
5. Leave the chocolate to cool at room temperature, then place in a fridge for minimum of two hours or until set.
6. Next, using your hands, scoop out a small handful of the truffle mixture and roll into a ball. Repeat 12 more times so you have 13 truffles.
7. To finish, transfer the cocoa powder to a small bowl or plate and roll each truffle in the powder.
#SoVegan