Why vegetable oil? The oil essentially emulsifies the milk, preventing it from separating. This is why you'll often see lots of plant-based milk brands use oil in their milks, such as rapeseed (canola) oil.
The pea milk should last for around 4-5 days in the fridge if you keep it inside a air-tight container. If you sterilise the bottle beforehand, you might be able to keep it for even longer.
We tested using a nut bag and sieve. The nut bag is far better at keeping out the sediment, so your left with a smoother milk. You'll find them online or in vegan and health food stores.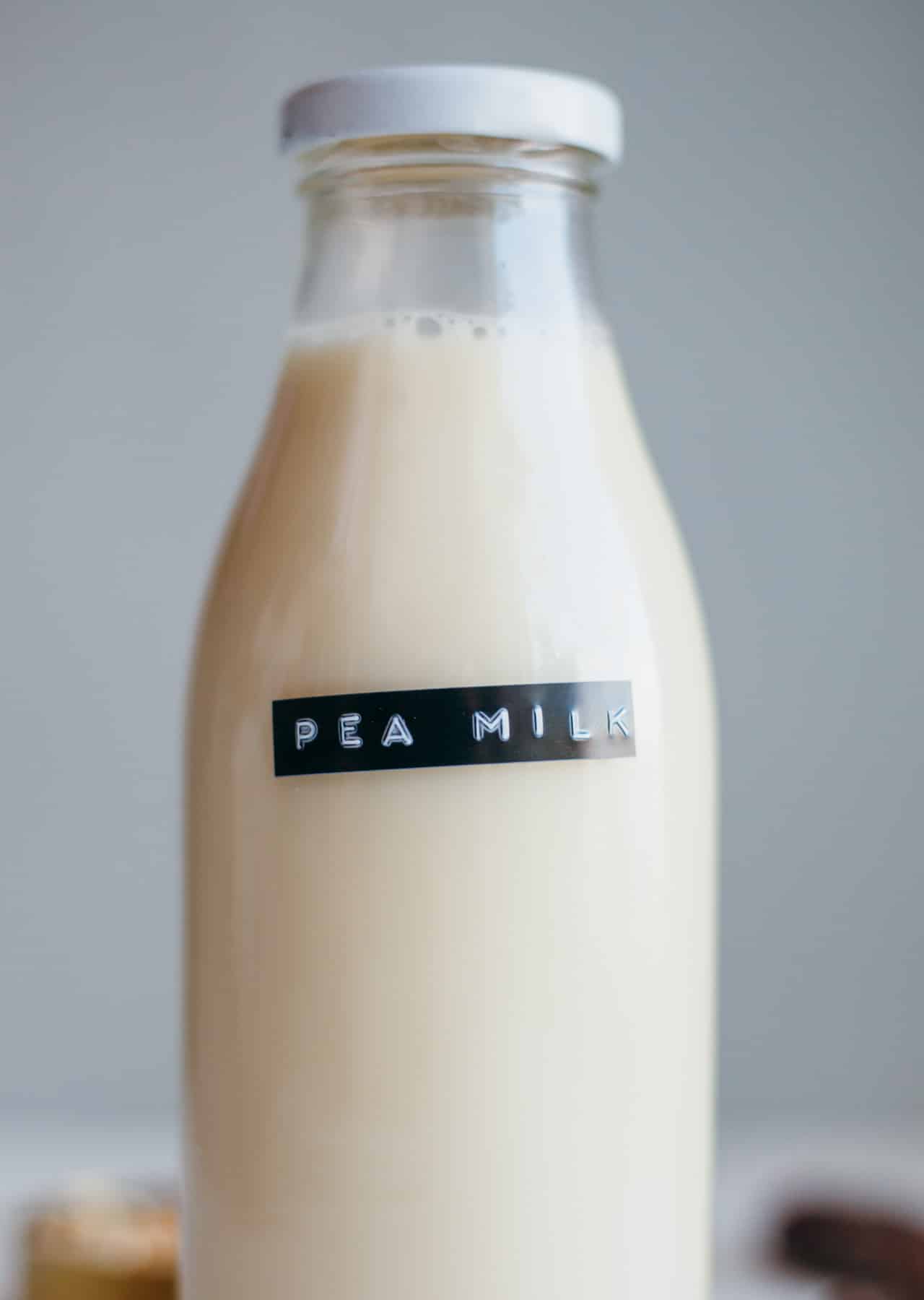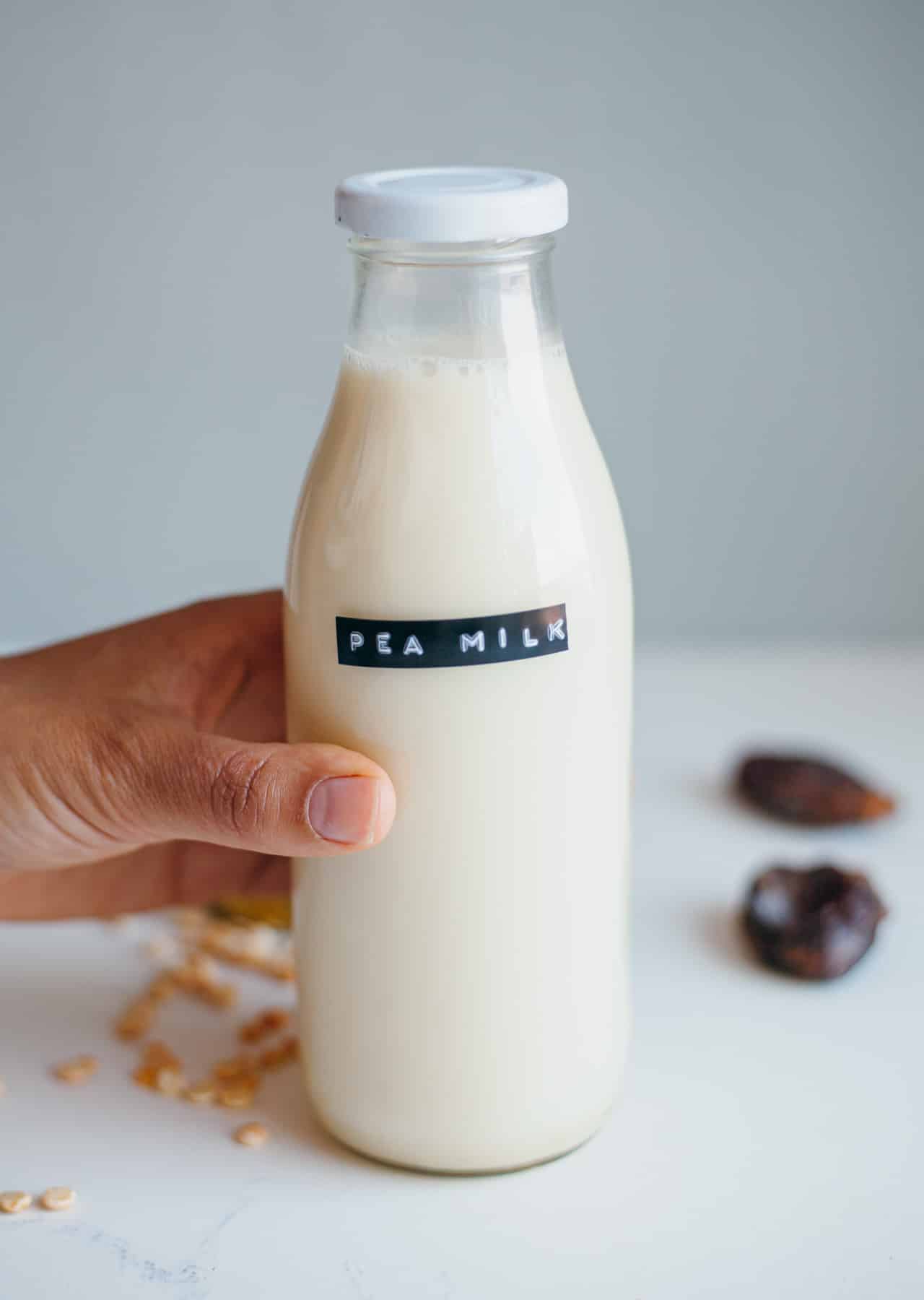 Homemade Pea Milk 🥛 BTW did you know we have a new cookbook? You can pre-order your copy of One Pot Vegan now 👉 sovegan.co/onepv

Posted by So Vegan on Tuesday, 19 May 2020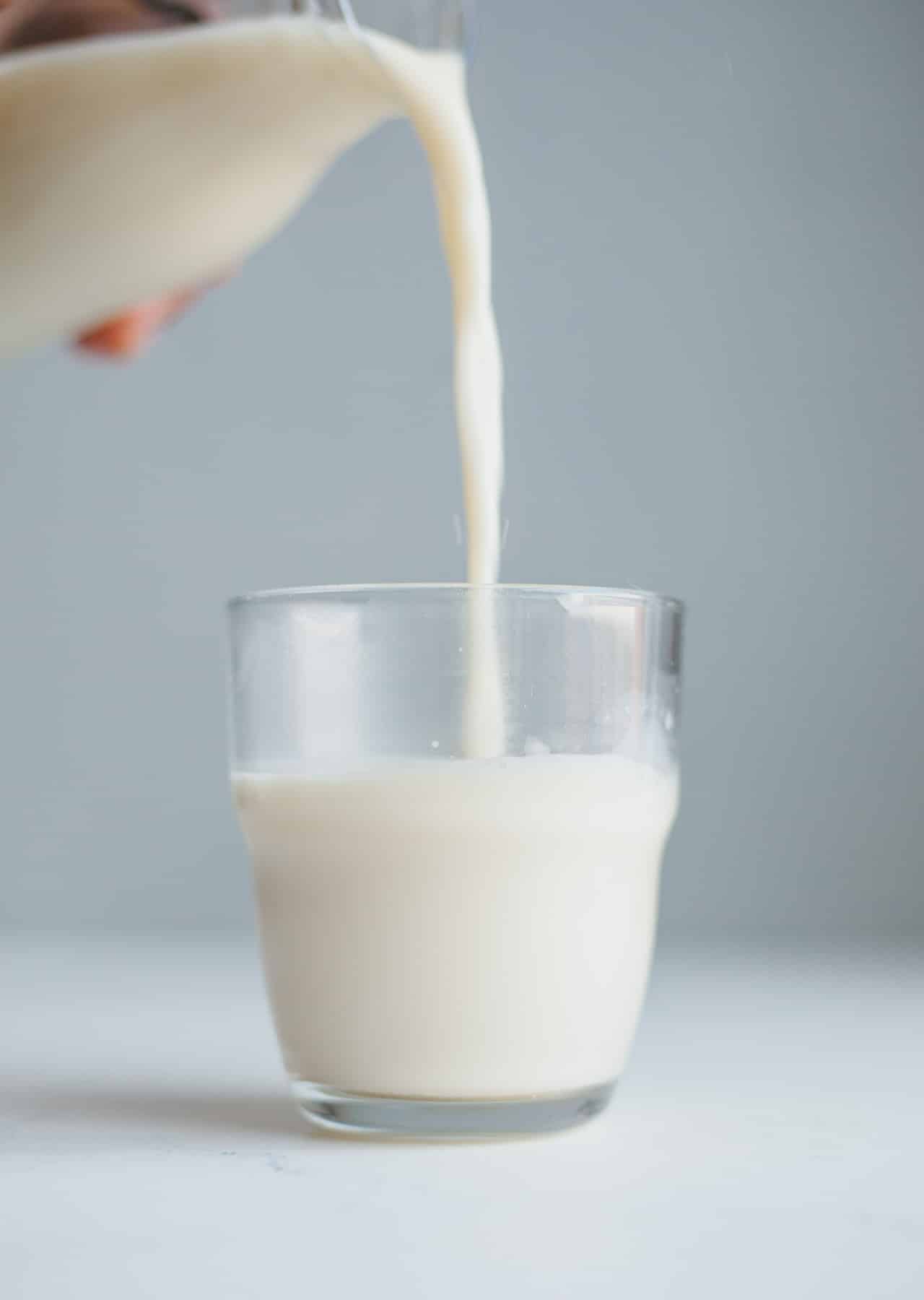 Ingredients
1 cup dry yellow split peas 

2 tbsp sunflower oil

1 tsp vanilla extract

pinch of salt

2 Medjool dates
Method
Add the yellow split peas to a bowl and cover with 3 cups (750ml) of water. Cover with a plate and leave to soak for 8 hours or overnight.

Drain and rinse the yellow split peas, then add them to a pot along with 3 cups (750ml) of water. Bring to the boil, then reduce the heat and simmer with the lid on for 45mins - 1 hour or until the yellow split peas are soft.

Drain the yellow split peas and add them to a blender along with 3.5 cups (875ml) of filtered water, the oil, vanilla extract, and a pinch of salt. Next remove the stones from the dates and add them to the blender. Blend for 30-60 seconds or until smooth.

Sit a nut milk bag or a muslin cloth over a large bowl and pour the pea milk into the bag. Squeeze the bag so the pea milk comes out and the pulp remains inside (you can add the pulp to cakes!). Transfer the liquid to a bottle with a air-tight lid and place in the fridge. The pea milk will last for up to 4 days refrigerated.
Did You Make This Recipe?
Don't forget to share your SO VEGAN creations on Instagram and tag us at
@SOVEGAN
!