Super fresh. Super vibrant. Super tasty.
Say hello to our super Thai zoodles.
'Zoodles' aka courgette noodles (or zucchini, depending where you're from) are a great way to pack in lots of nutrition and fresh flavours.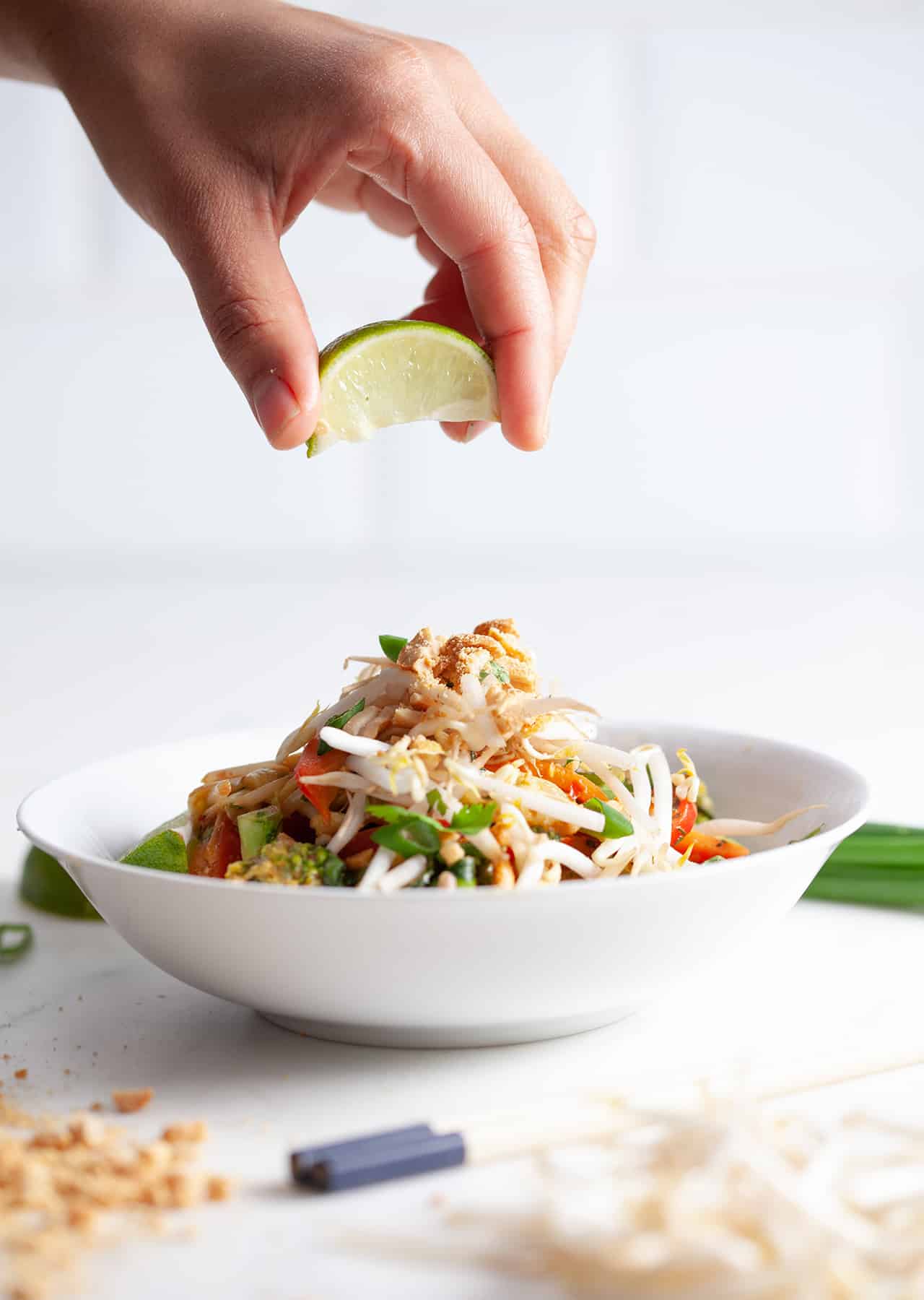 Don't forget, if you love simple and tasty vegan food, then you'll totally love our debut 5-ingredient cookbook So Vegan in 5, which is available to buy right now.
Enjoy!
Roxy & Ben
Super Thai Zoodles 🍜

Posted by So Vegan on Tuesday, 14 May 2019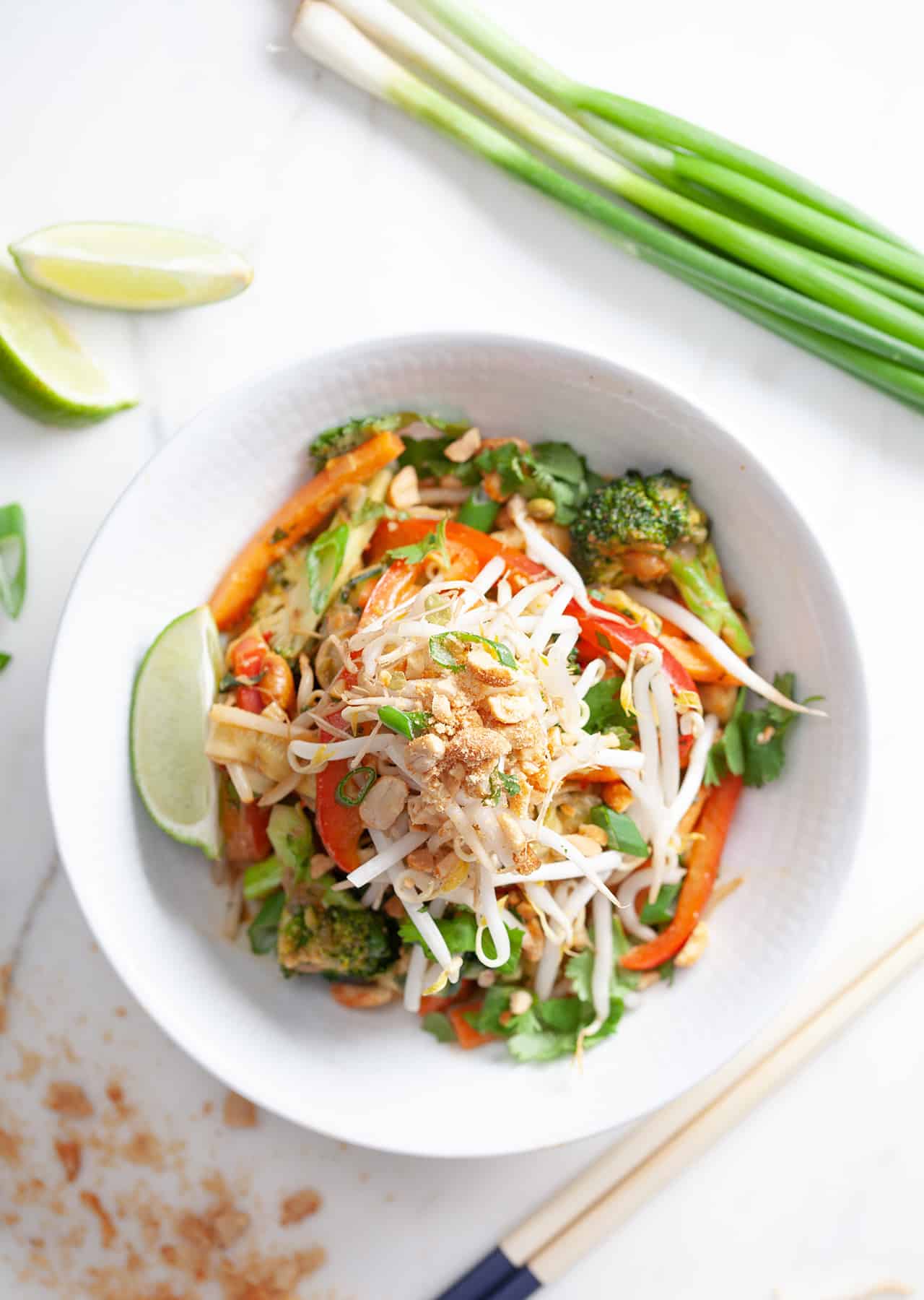 Ingredients
2 courgettes / zucchinis

2 shallots

2 garlic cloves

1/2 head broccoli

1 carrot

1 spring onion, plus extra for decoration

½ red pepper

handful of fresh coriander,  plus extra for decoration

handful of fresh basil

handful of peanuts, plus extra for decoration

handful beansprouts, plus extra for decoration

pinch of salt
2 wedges of lime
For the peanut sauce:
3 tbsp peanut butter

2 tbsp chilli garlic sauce

1 tbsp soy sauce

1 tsp rice vinegar

1 tbsp brown sugar
Method
This is a super quick recipe so first we need to prepare all the ingredients. Start by peeling the courgettes into ribbons, then slice each ribbon into thirds lengthways to create the 'zoodles'.

Then peel and dice the shallots and garlic, and cut the broccoli into small florets. Thinly slice the carrot, spring onion and red pepper, and roughly chop the coriander and basil. Then grind the peanuts until mostly broken down.

Prepare the peanut sauce by combining all the ingredients with 2 tbsp of water in a small mixing bowl and stir until smooth.

To cook the super Thai zoodles, heat a little oil in a wok on medium - high heat. Once the oil is hot, add the shallots and garlic, and fry for 2-3 minutes, stirring occasionally. Then add the broccoli and fry for a further 3 minutes.

Add the carrots, red pepper, spring onion and peanut sauce, and fry for a further 2 minutes, stirring frequently.

Then remove the frying pan from the heat and stir in the coriander, basil, peanuts, beansprouts and zoodles, along with a pinch of salt. 

To serve, divide the super Thai zoodles between 2 bowls and finish with a small handful of bean sprouts on top, followed by a sprinkling of coriander, a few slices of spring onion, a wedge of lime and a sprinkling of crushed peanuts. Delicious!
Did You Make This Recipe?
Don't forget to share your SO VEGAN creations on Instagram and tag us at
@SOVEGAN
!