Tip: the extra sprinkling of salt at the end to serve is really important. It helps to bring out all the flavours in the potato and the sprouts.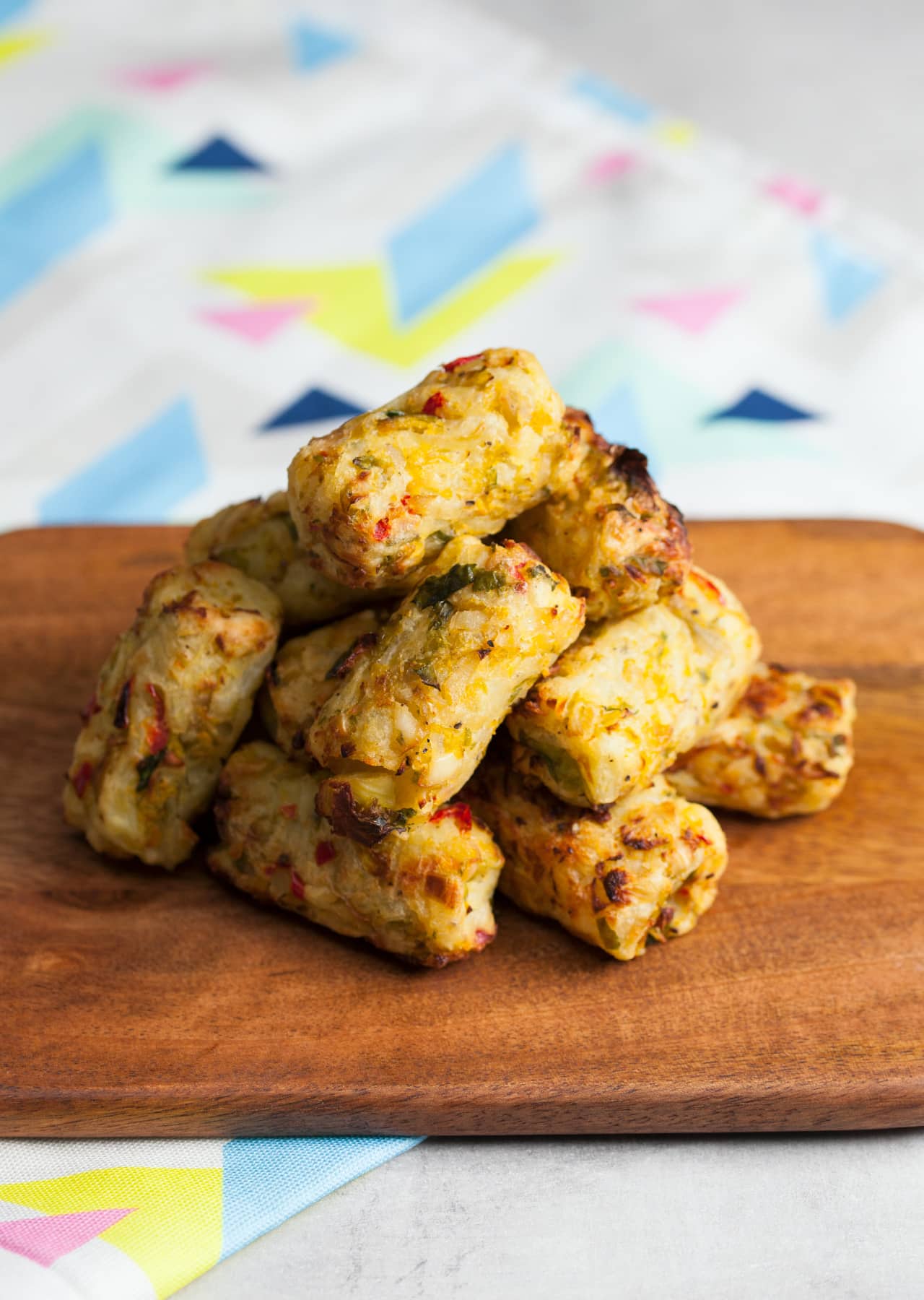 Ingredients
400g (14.1oz) potato

200g (7oz) Brussels sprouts

4 garlic cloves

2 shallots

1 red chilli

salt
pepper
olive oil
Method
Peel the potato and discard the skins. Cut the potato into 3 cm chunks and place it in a saucepan of cold water on a medium - high heat. Leave the potato to cook for 20 minutes.
Slice off the stem from the Brussels sprouts and discard any discoloured outer leaves. Then add the Brussels sprouts to the saucepan with the potato and cook everything for a further 3 minutes.
Drain the veg and leave it to cool. Once cool enough to touch, grate the potato and slice the sprouts finely until no large pieces remain. Add both the potato and sliced Brussel sprouts to a large mixing bowl.
Heat a drizzle of olive oil in a frying pan on a medium - high heat. Then finely chop the shallots and add them to the pan. Fry for around 5-8 minutes, until soft. Meanwhile peel and mince the garlic and finely slice the red chilli, discarding the seeds. Add both to the frying pan and fry everything for a further 2 minutes.
Preheat the oven to 180°C fan / 400°F and line a large baking tray with baking paper.
Transfer the fried onion mixture to the large mixing bowl with the potato and sprouts, and season with a generous amount of salt and pepper, then mix everything together with your hands.
Take a small handful of the mixture and shape it into a tater tot like a tube, then place it on the baking tray. Repeat with the remaining mixture until it's all used up. You should be left with approximately 14 tots.
Brush the tots lightly with olive oil, then bake the tots in the oven for 30 - 40 minutes or until golden brown. Turn halfway through if you want them to be crispy all over (this isn't essential, but definitely helps!).
Remove from the oven and transfer to a serving plate. Top with an extra sprinkling of salt to serve.
Did You Make This Recipe?
Don't forget to share your SO VEGAN creations on Instagram and tag us at
@SOVEGAN
!