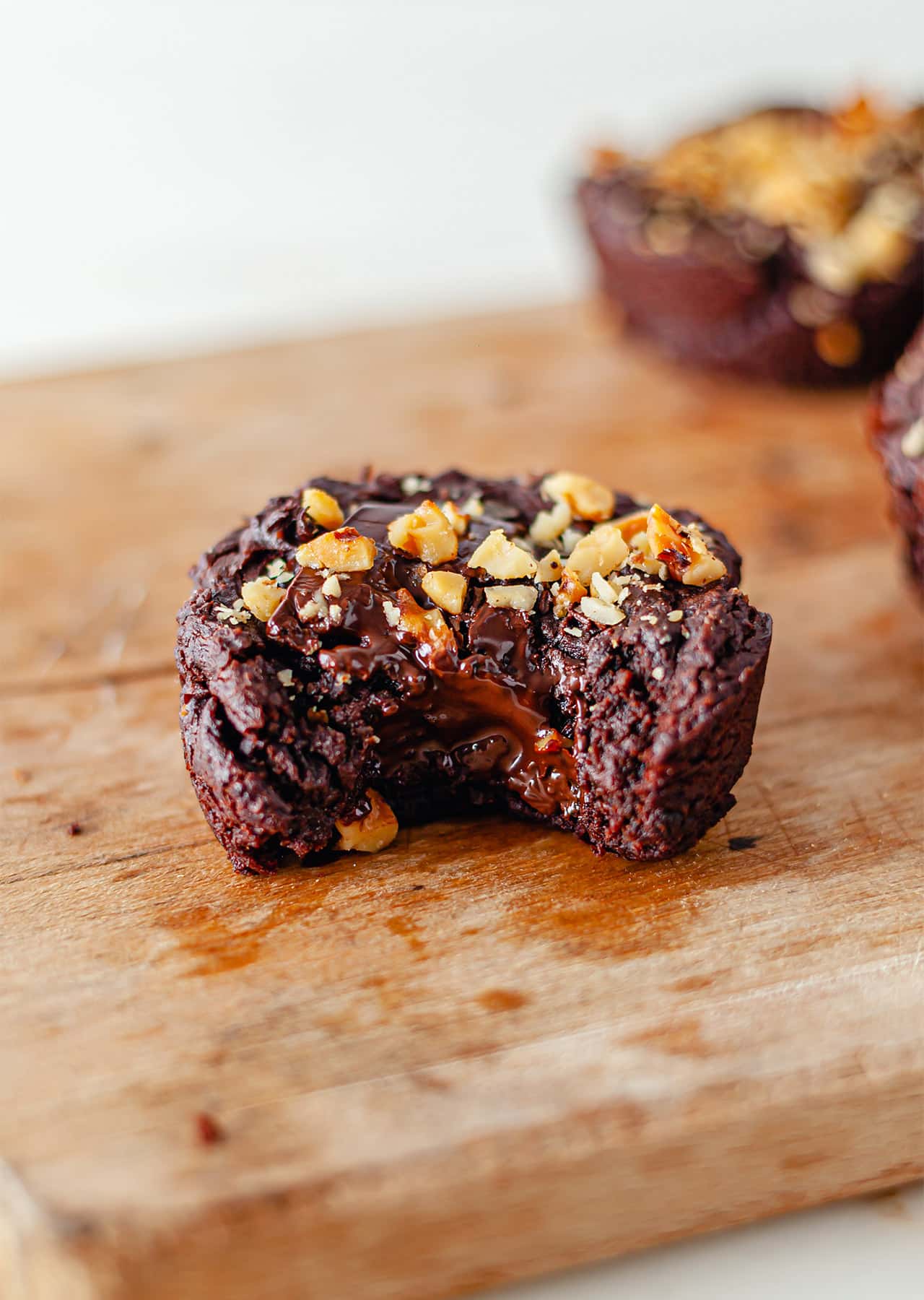 Black Bean Brownies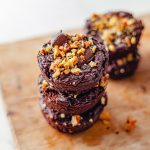 Roxy, So Vegan
These gluten free brownies use black beans instead of flour and avocado instead of vegan margarine. So they're basically healthy, right?
Print This
Ingredients
1 x 400g / 14.1 tin of black beans, drained + rinsed
1/2 avocado, flesh only
1 cup light brown sugar
3 tbsp cocoa powder
1/2 cup walnuts
1 tsp baking powder
1 tsp vanilla extract
1 tbsp coconut oil (plus more for greasing)
large pinch of salt
150g / 5.3oz dark chocolate, 70%
Instructions
Preheat the oven to 180°C fan / 400°F and grease 9 holes of a muffin tray with coconut oil.
Add the black beans, avocado, sugar, cocoa powder, half the walnuts, baking powder, vanilla extract, 1 tablespoon of coconut oil and a pinch of salt to a food processor.
Melt 120g / 4.2oz of the dark chocolate in a double boiler, then transfer to the food processor.  Then combine ingredients in the food processor for 1-2 minutes. Then evenly distribute the mixture between 9 holes of the muffin tray.
Roughly chop the remaining chocolate and walnuts and sprinkle over each brownie.
Bake for 20 – 25 minutes. Bake for 20-25 minutes or until firm but still gooey in the middle.
Remove the brownies from the oven and leave them to cool completely before gently removing each brownie. The longer you leave them to cool, the easier they will be to remove them from the tin. Run a knife around each muffin hole to ease the brownies out.