You can substitute the cherries for another fruit such as blueberries or raspberries.
These are a great meal-prep recipe. You can make them ahead of time and keep them in the fridge, then snack on them when you're feeling hungry!
We use fresh cherries, but you can also use frozen cherries if you already have them in your freezer.
Cashew nuts work perfectly in this recipe, but you can substitute these for almonds or walnuts.
Store in an airtight container and in the fridge for 3-4 days.
Make sure the chocolate you use is soy-free to make this a soy free recipe.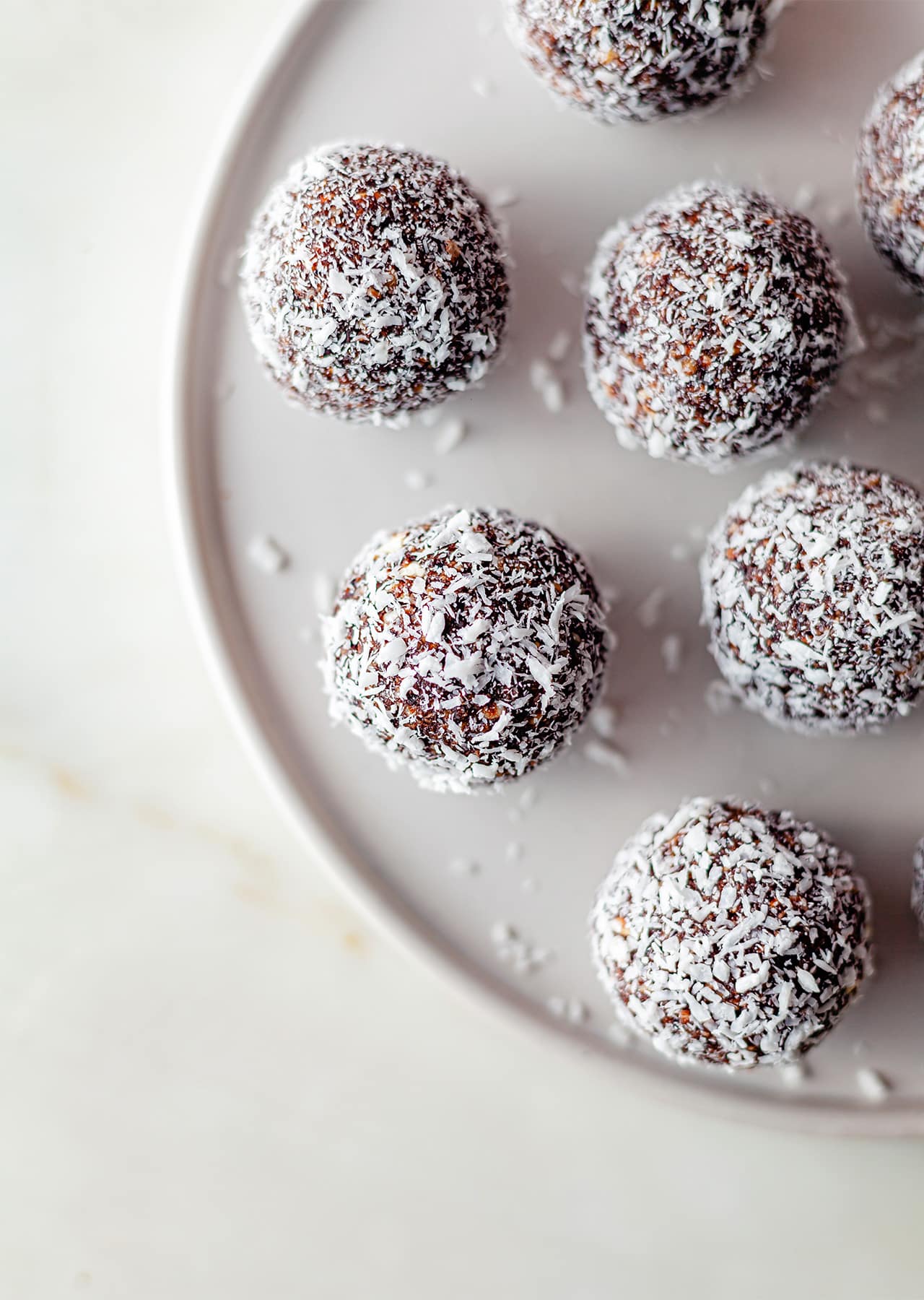 Makes 10 energy balls.
Ingredients
1 cup cashews
6 dates
8 cherries
4 tsp cocoa powder
1 tsp coconut oil
30g dark chocolate (suitable for vegans)
1/4 cup desiccated coconut
Method
1. Prepare ingredients by pitting the dates and cherries.
2. Place cashews, dates, cherries, cocoa powder, coconut oil and chocolate in a food processor and blitz until all ingredients have broken down and are combined.
3. Carefully remove the blade from the food processor container and place mix into a fridge for 10 minutes.
4. Remove mix from the fridge and mould into 10 balls.
5. Transfer the desiccated coconut into a small bowl. Place one ball into the bowl at a time and roll around until it is coated in the coconut.
6. Eat immediately or refrigerate until ready to eat. These will last for a week in the fridge in an air-tight container.