The trick to homemade vegetable crisps is using a mandolin to slice the vegetables as thinly as possible. The thinner the slices, the crispier your crisps will be!
The vegetables will cook at different speeds, so keep an eye on the crisps while they're in the oven and remove any that look like they might be about to burn.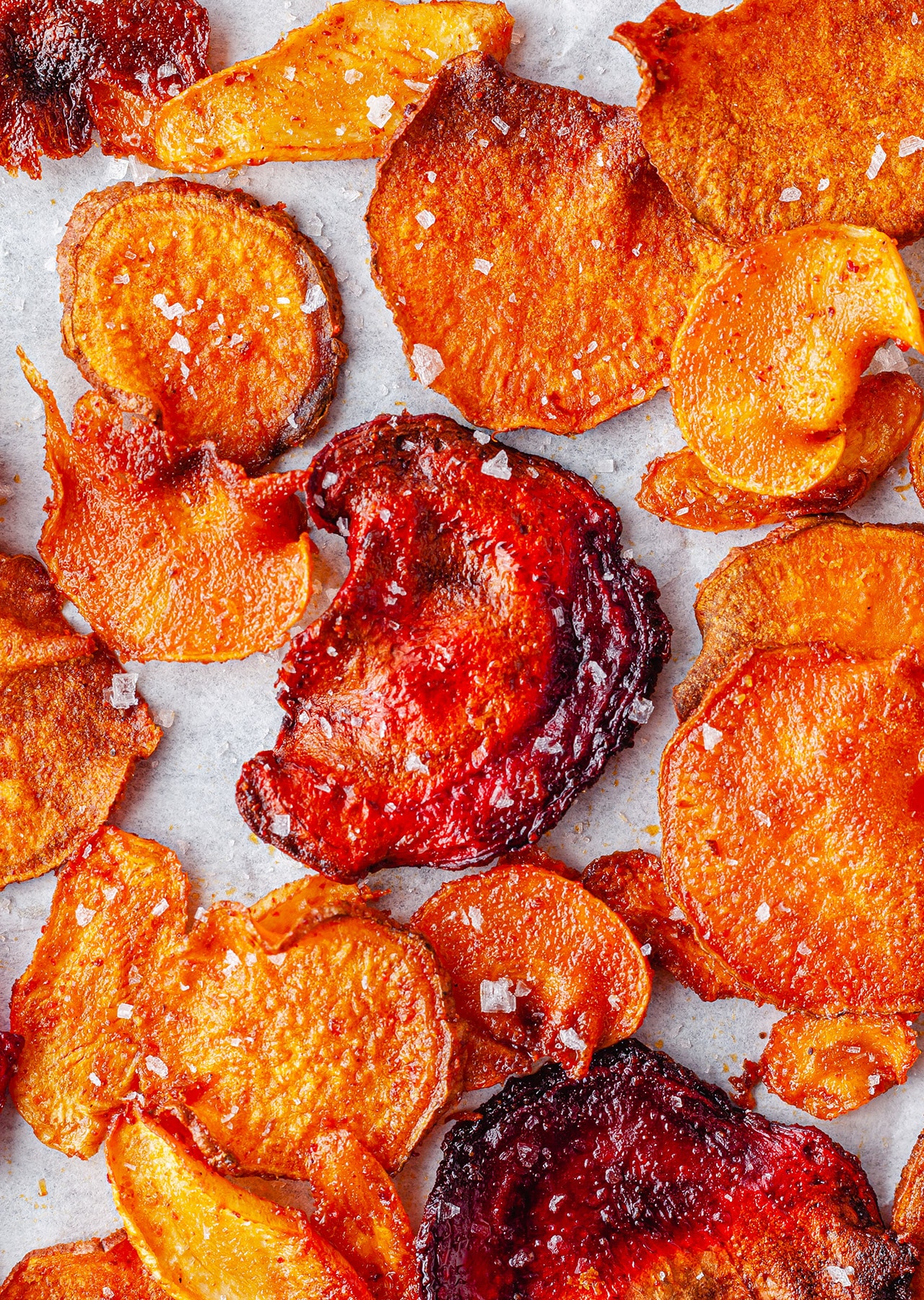 Preheat oven to 140°C / 284°F and line a large baking tray with baking paper.

Use a mandolin to thinly slice (approx. 2mm thick) the sweet potato, carrot, parsnip, and beetroot. Important tip: use a safety handle when slicing small amounts of the vegetables.

Place the vegetable slices in a mixing bowl and drizzle over the olive oil before adding all of the remaining seasoning and spices. Give everything a good mix, making sure all the vegetable slices are separated and covered with the seasoning. Transfer to the baking tray, making sure the slices don't overlap (note: you might need to use 2 or 3 trays, depending on their size).

Place in the oven for approximately 40-50 minutes - checking after 25 minutes to remove any crisps that are already cooked. Beetroot will be the last ready (often takes 20 minutes longer than other vegetables).
You will need a mandolin.