Fact: we vegans will find any excuse to get an avocado on their plates.
But this pasta is no gimmick.
The avocado gives our pesto sauce an incredible creamy texture.
It's fresh, vibrant and super satisfying.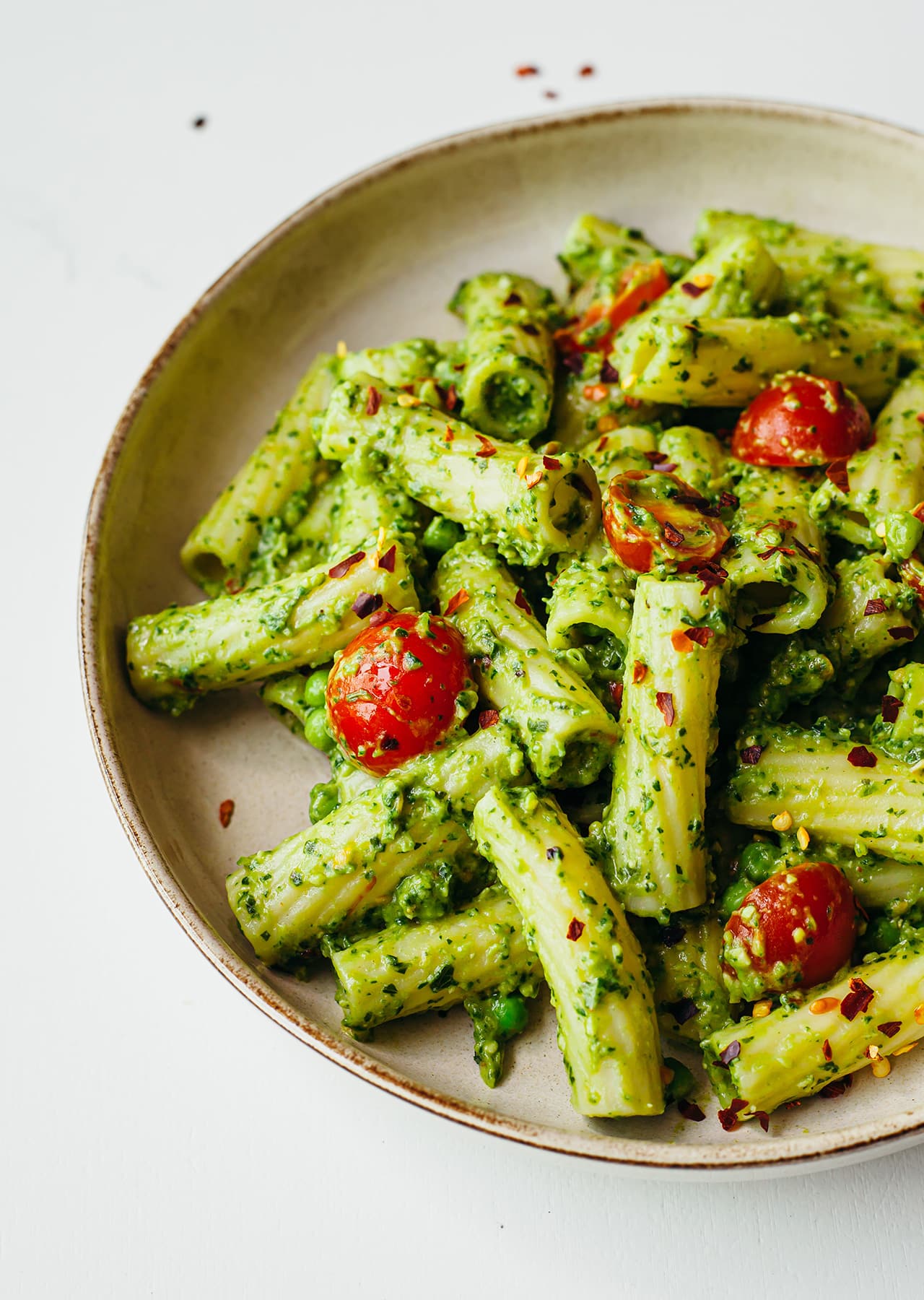 Here are a few things to know:
The extra virgin olive oil helps to make the pesto sauce extra smooth, but you can simply leave it out if you want a slightly healthier version.
Simply use gluten-free pasta to make this gluten-free!
You can also reduce the cost by switching pine-nuts for walnuts or sunflower seeds, or simply use any nuts or seeds you already have at the back of your kitchen cupboards.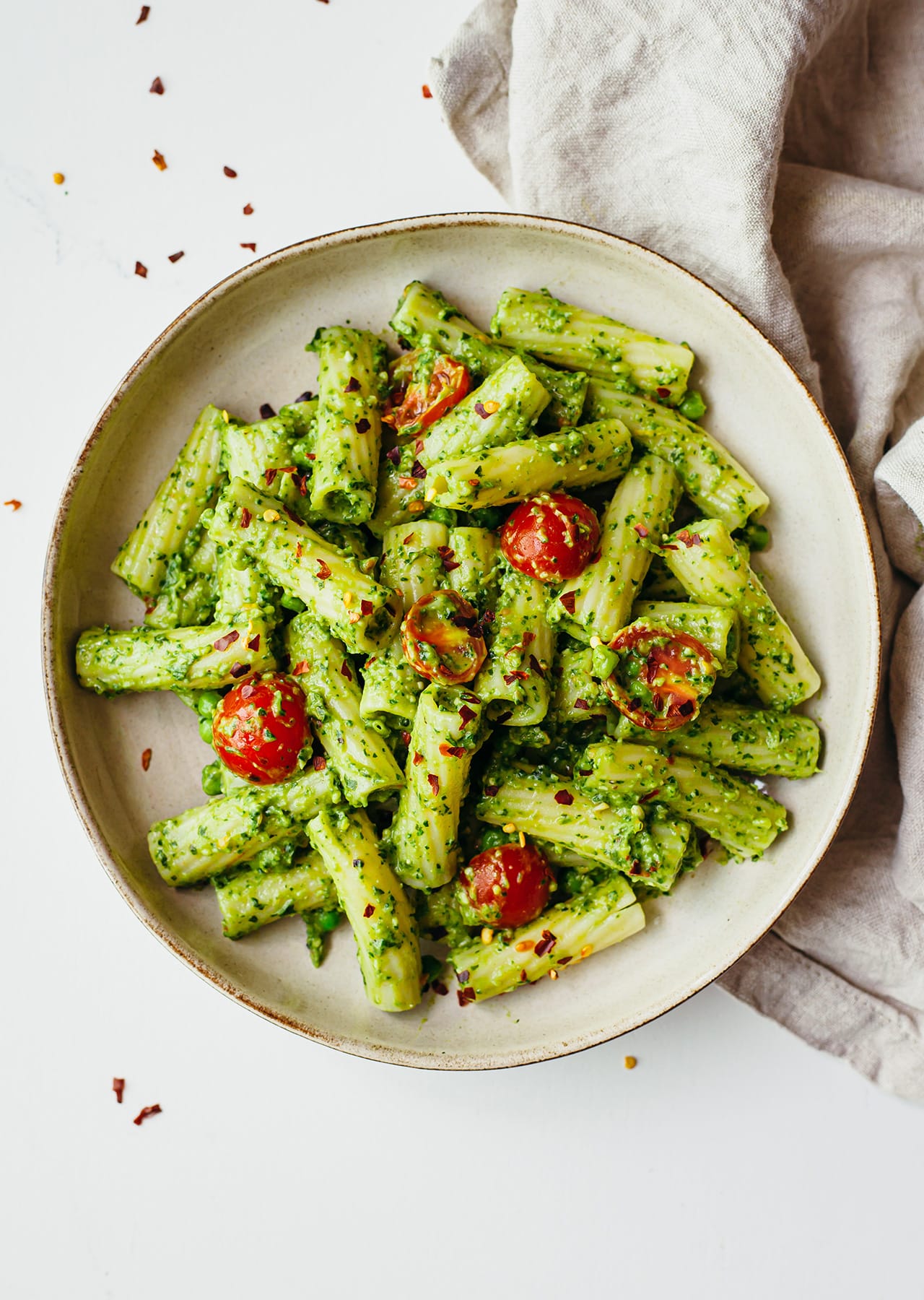 Avocado Pesto Pasta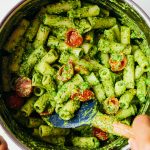 Roxy, So Vegan
Fact: we vegans will find any excuse to get an avocado on their plates. But this pasta is no gimmick. The avocado…
Print This
Ingredients
400g pasta / 14.1oz (we use rigatoni)
salt and pepper
150g / 5.3oz frozen peas
300g / 10.6oz cherry tomatoes
olive oil
2 avocado
2 garlic cloves
30g / 1oz fresh basil
100g / 3.5oz spinach 
4 tbsp pine nuts
1/2 tsp chilli flakes, plus extra for topping
6 tbsp extra virgin olive oil
2 lemons 
Instructions
Preheat the oven to 180°C / 356°F fan-assisted.
Cook the pasta in salted boiling water. As soon as it's almost al dente, add the frozen peas and boil for a minute, then drain.
Meanwhile add the cherry tomatoes to a roasting tray, season with salt and pepper and drizzle over a splash of olive oil. Mix, then roast for 8 minutes.
Slice the avocados in half, remove the stone and scoop out the flesh. Peel the garlic cloves. Add both to a food processor, along with the fresh basil (discard the stalks), spinach, pine nuts, chilli flakes, 1/2 tsp of salt, a large pinch of pepper and the extra virgin olive oil. Finally add the zest from one of the lemons and the juice from both, then process into a smooth pesto sauce.
Add the pesto to the drained pasta and peas, followed by the roasted cherry tomatoes. Stir the pesto into the pasta, then serve with extra chilli flakes