When you open the tin of coconut milk, give the contents a good mix to make sure the water and cream is well combined before measuring the milk.
The alcohol in the sorbet will mean the consistency will always be slightly soft, which we love. This does mean you'll need to gobble it down quickly after you take it out of the freezer. If you want a slightly firmer consistency, simply add less rum.
You don't actually have to freeze the sorbet after everything is blended together. But we like to freeze the mixture for a couple of hours so it's easier to scoop.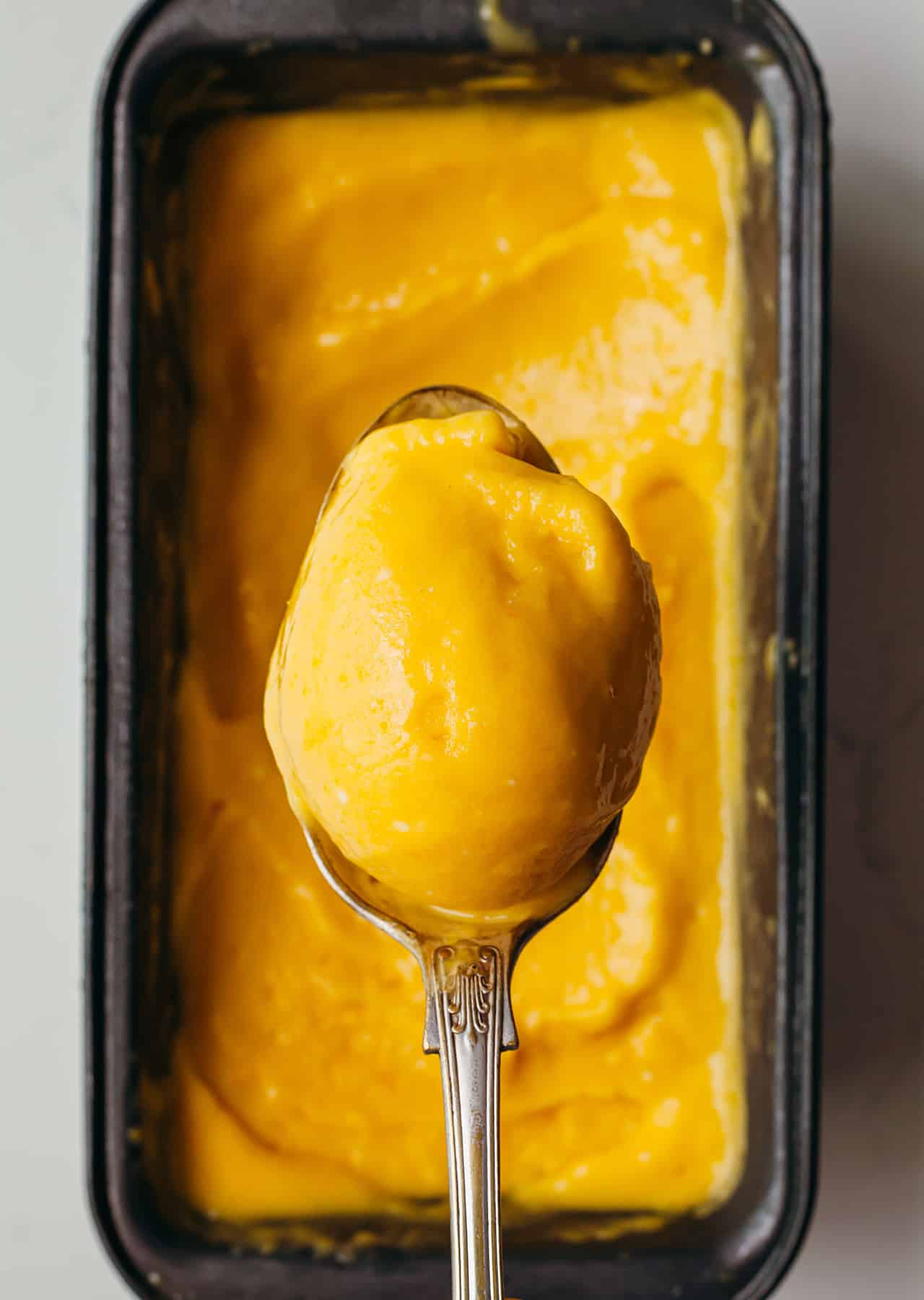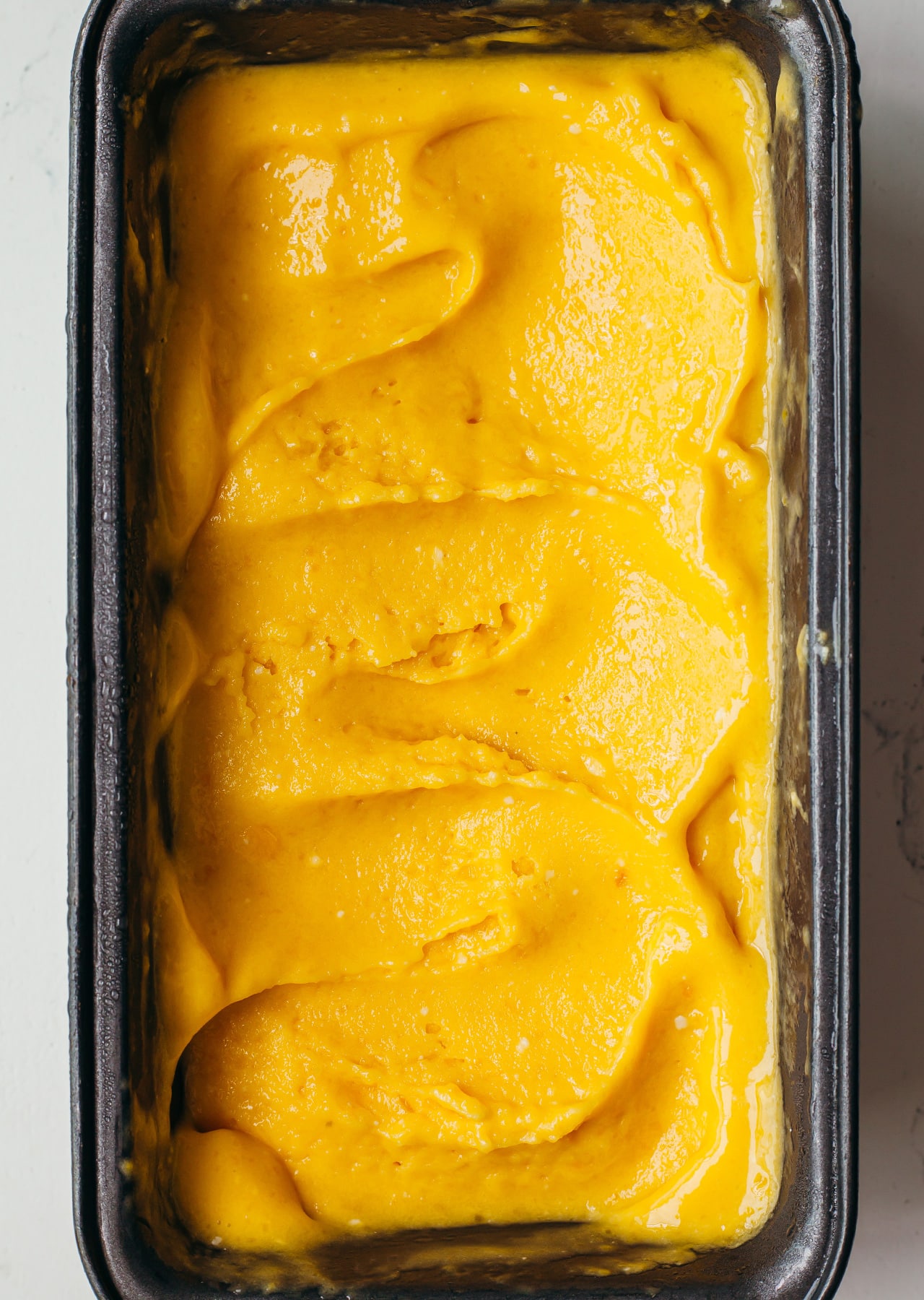 Ingredients
2 ripe mangoes
100ml / 3.4 fl.oz tinned coconut milk
4 tbsp white rum
2 tbsp agave syrup
1/2 a lime
1 tsp peppermint flavouring
Method
Line a medium-sized baking tray with baking paper.
Next slice the sides off the mangoes (around the stone), then cut a criss-cross pattern into the flesh of each half and scoop out the mango cubes. Then cut off the remaining flesh around the stones, remove the skins and cut the remaining flesh into cubes. Spread all the mango cubes across the tray and place in the freezer for 3-5 hours or overnight until completely frozen.
When you're ready to make the sorbet, transfer the frozen mango cubes to a food processor along with the coconut milk, rum, agave syrup, juice from the lime half and peppermint extract. Process until smooth.
Either serve the sorbet immediately or transfer to a freezer-proof container and freez for a minimum of 2 hours for a firmer consistency.
Did You Make This Recipe?
Don't forget to share your SO VEGAN creations on Instagram and tag us at
@SOVEGAN
!