We're obsessed with using fresh dill – partly due to Roxy's Polish routes – but you can also use other herbs such as parsley, thyme and chives.
Vegan butter is becoming readily available in UK supermarkets but you can also order it online. We use Flora Plant B+tter. Alternatively you could use a vegan margarine, however it won't set in the fridge.
You can also alter the amounts to your liking! More garlic, less lemon juice? The great thing about butter compounds is you can freestyle every time.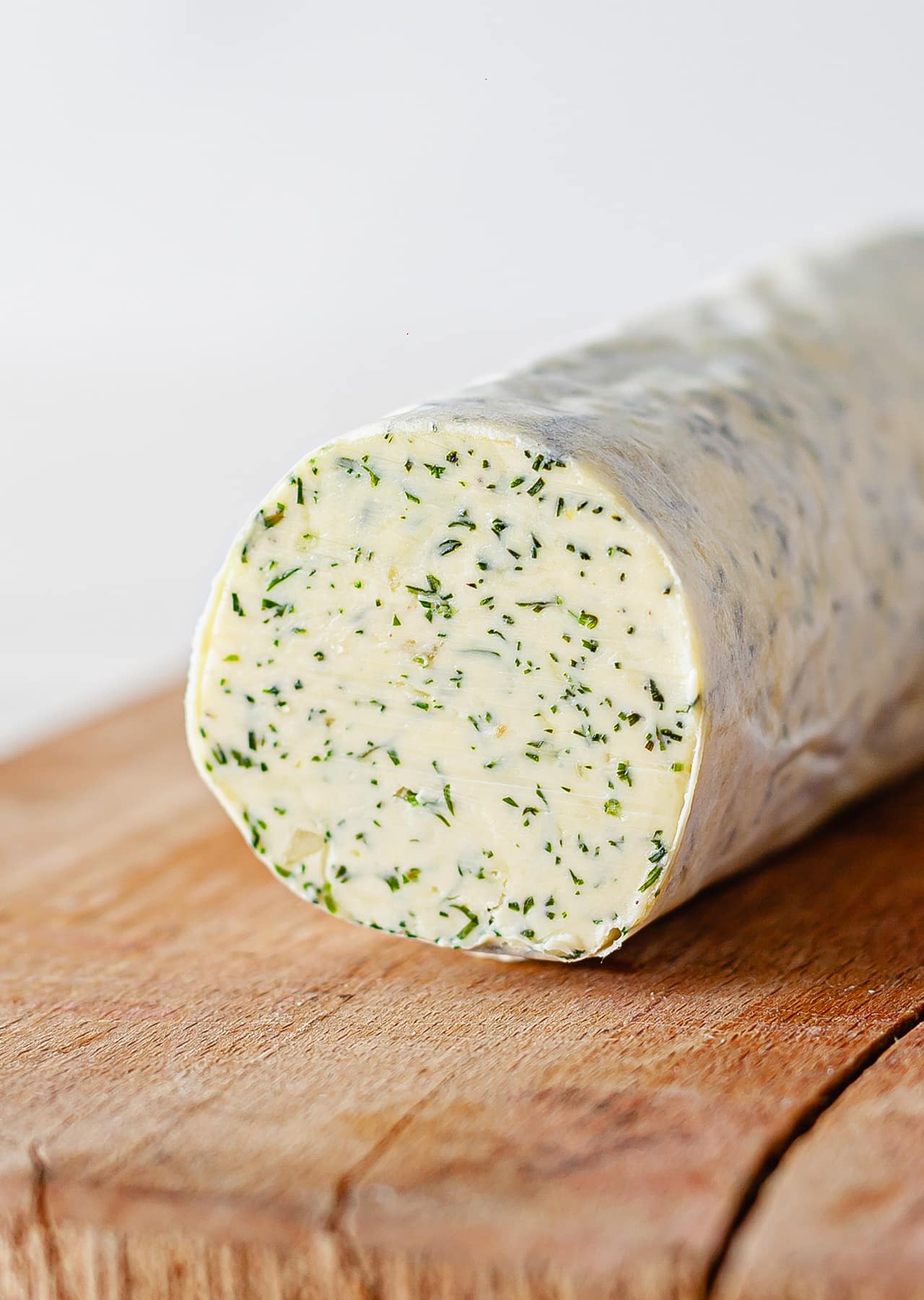 Garlic + Herb Compound Butter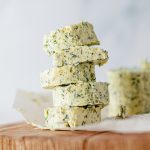 Ben, So Vegan
Level up your regular plant-based spread with this fancy but fuss-free compound
Print This
Ingredients
125g / 4.4oz vegan butter
1 garlic clove, finely chopped
1 handful of fresh dill, finely chopped
1/2 tsp lemon zest
salt + pepper
Instructions
Add the vegan better, garlic, dill, lemon zest and pinches of salt and pepper to a bowl and combine with a spatula.
Cut a piece of baking paper approximately 25 x 15cm (10 x 6") in size. Transfer the butter mixture to the middle of the baking paper, then fold the baking paper over the butter mixture and push it back on itself to create a log. Roll the butter mixture in the baking paper until smooth, then twist the edges to seal.
Refrigerate for a minimum of 2 hours before serving.
Notes
Nutritional information per serving: Calories 89kcal / Protein 0.2g / Fat 9.9g / Sat Fat 5.9g / Carbs 0.2g / Sugar 0.1g / Fibre 0.1g