The trick to getting the coconut cream to separate from the water is using a can of coconut milk with high fat content. You can usually tell by shaking the can in the supermarket to see if it's already separated. If you can't hear it shaking around, then it's usually a safe bet.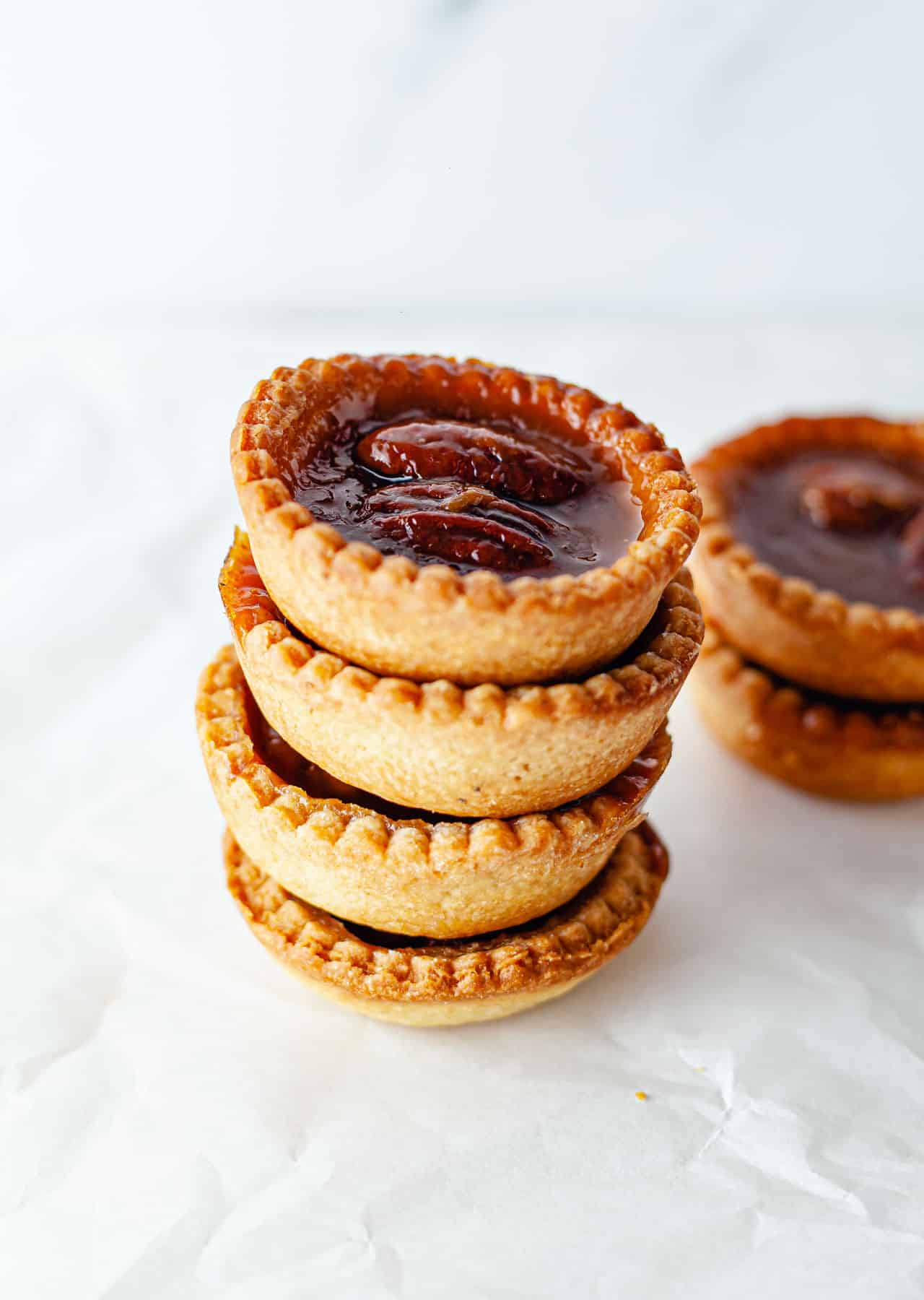 Place the can of coconut milk in the fridge for at least 3 hours or ideally overnight. This will separate the cream from the water.

To make the pastry, transfer the flour, the 6 tbsp butter and sugar to a mixing bowl, and rub the mixture together with your fingers until it crumbles.

Add the water and combine with your hands to make a dough. Add a little more water if the dough is still dry.

Wrap the dough in greaseproof paper and refrigerate for 15 minutes.

Meanwhile, make the syrup filling by melting 1/4 cup vegan butter, the brown sugar, maple syrup and cornstarch in a pan on a medium heat. Bring the syrup to simmer for a couple of minutes, then add the vanilla extract and remove the pan from the heat. Next, take the coconut can from the fridge and extract the cream that has settled at the top. Stir the coconut cream into the syrup. Tip: save the coconut water to use in a smoothie.

Remove the dough from the refrigerator. Dust a work surface and a rolling pin with flour, and roll out the dough on the floured surface until it's roughly 3mm thick.

Using a stencil, cut out 12 circles from the dough and place one circle in each muffin mould, making sure the dough is flush against the sides.

Place 2 or 3 pecan nuts in each mould and spoon in the syrup mixture until the mould is 2/3 full.

Place muffin tray in the oven and bake for 25 minutes.

Remove the muffin tray from the oven and leave the mini pecan pies to cool for 5 minutes before serving.
You will also need a 12 cup muffin tray and a circle stencil roughly 10cm in diameter.