Great for meal prep- you can make the pesto ahead of time, store it in the fridge or freezer and simply stir it into your fav pasta dish for a quick weeknight meal with bags of flavour.
We prefer to use extra virgin olive oil in this pesto but olive oil will do too.
You can always throw in any other fresh herbs you've got lying around in the fridge.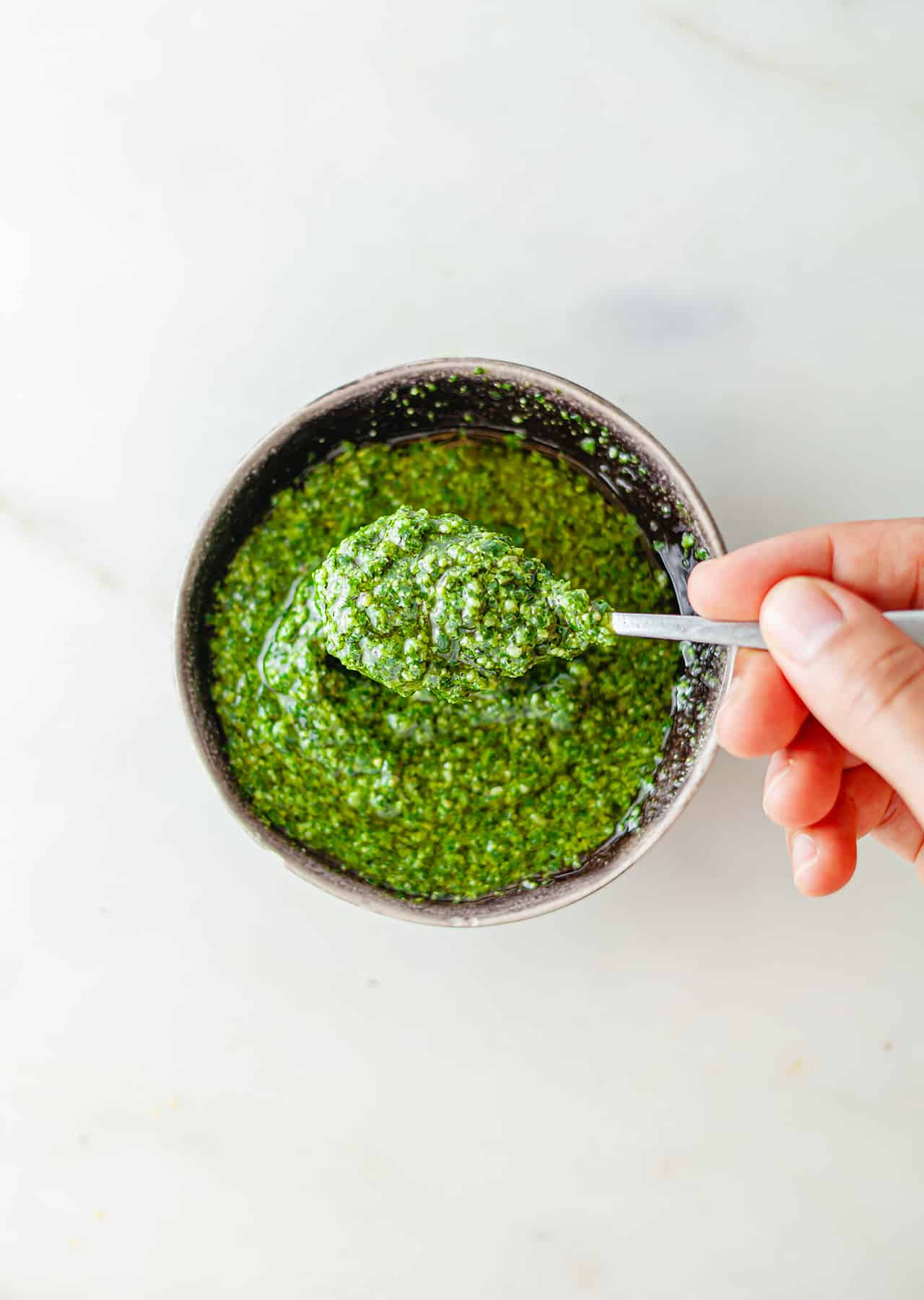 Combine all ingredients in a food processor.

The pesto will last around 5 days in an air-tight container in the fridge or you can freeze it to use at a later date.