Opt for a soy-free cream to make this recipe soy-free.
You could also use gluten-free pasta to make this recipe gluten-free.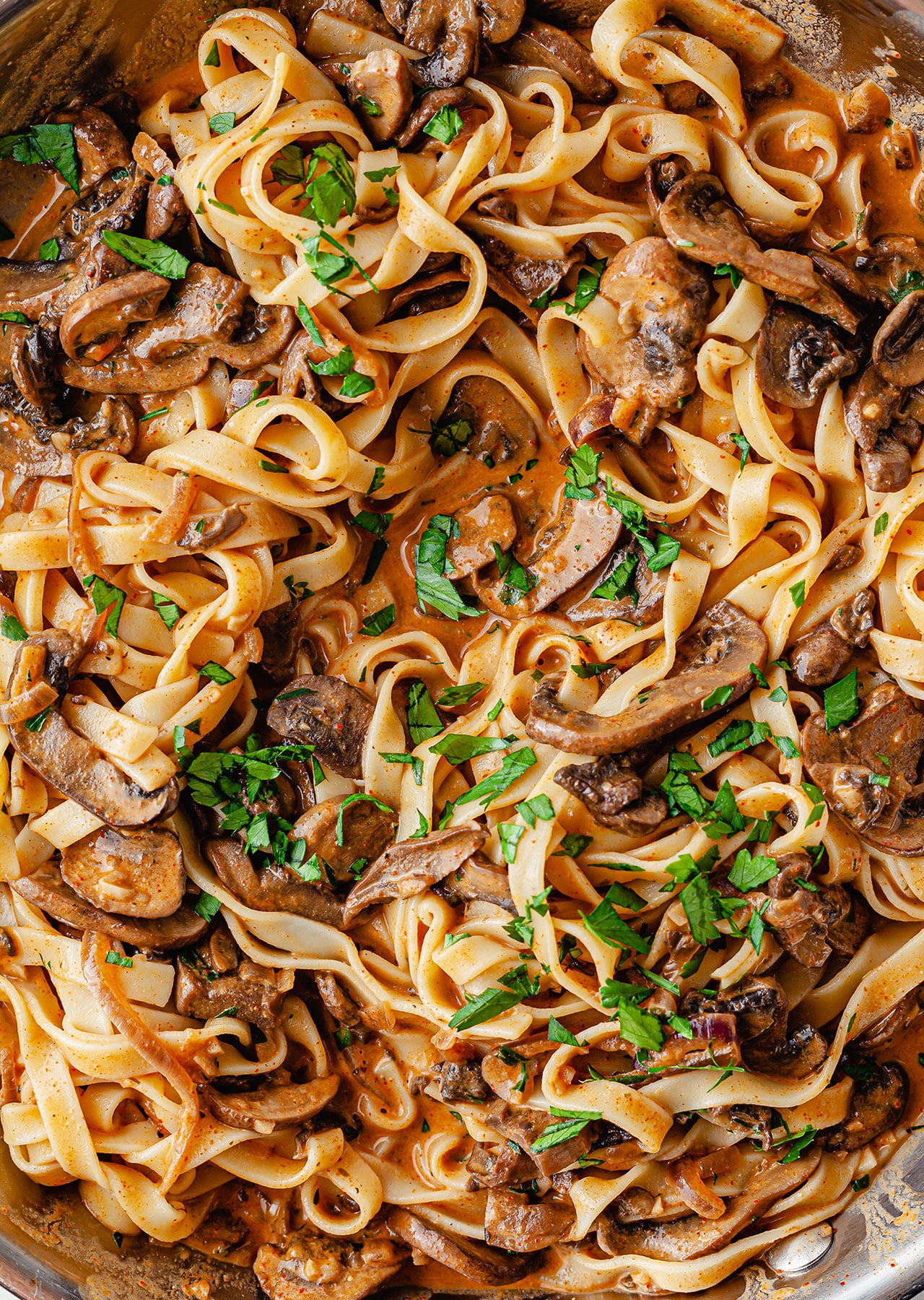 Drizzle a little oil in a pan on a medium heat. Once hot, add the onion, mushroom and garlic and fry for 7 minutes until they start to brown.

Add in the paprika, chilli powder, mustard, and vegetable stock. Then stir and reduce the heat so the sauce simmers for a further 8 minutes and starts to thicken.

Meanwhile, fill a pan with boiling water and season with a pinch of salt. Transfer the pasta to the pan and cook as per the packet instructions.

Stir the soya cream, lemon juice, and parsley into the sauce and season with salt and pepper to taste. Cook through on the lowest heat for a few minutes.

Drain the pasta and transfer to the pan with the stroganoff. Combine well with the sauce.

Top with extra parsley to serve.