Make sure you opt for soy-free yoghurt to make this recipe soy-free.
You can make this your own and use whatever veggies you like.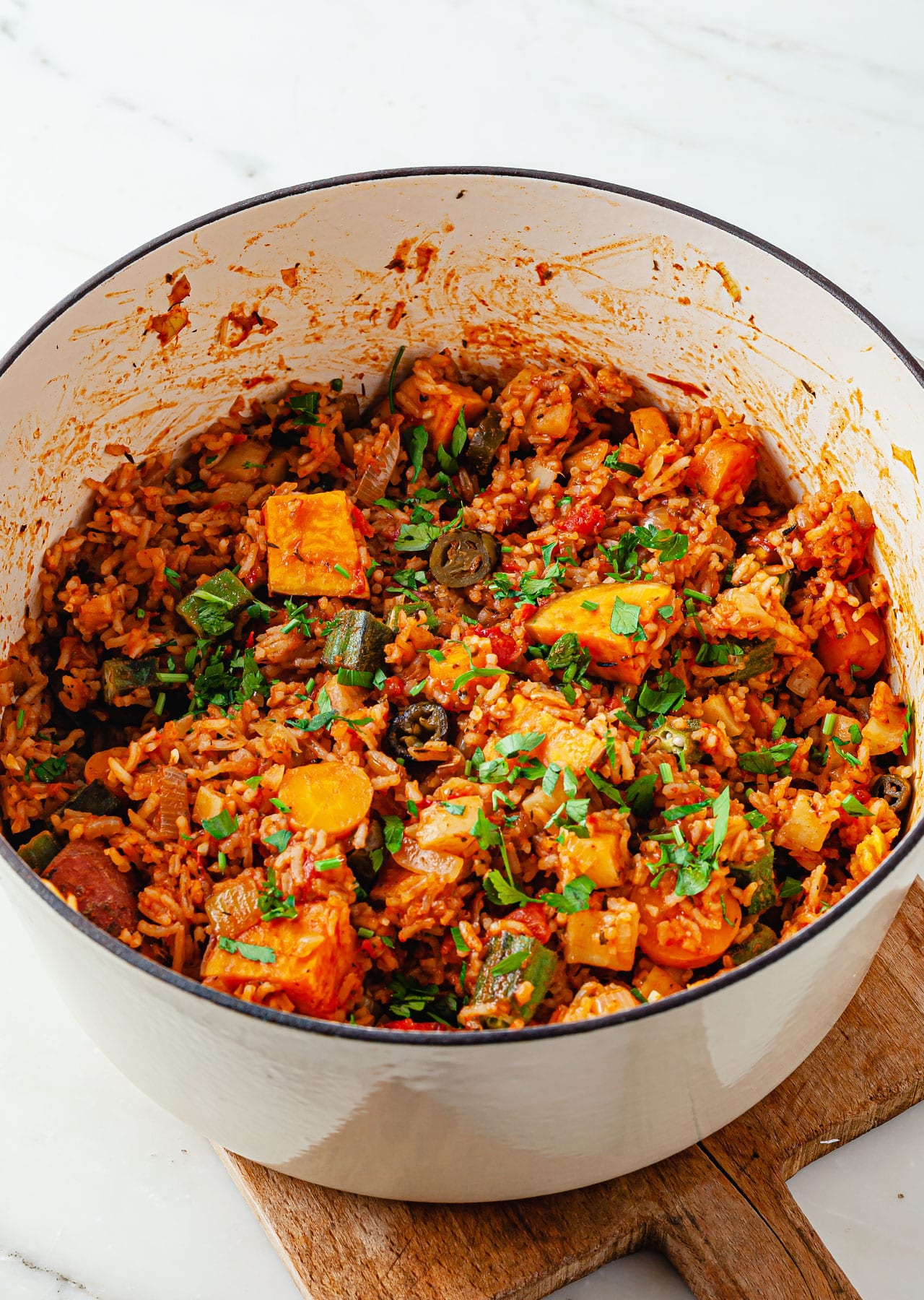 Remove the okra from the freezer and leave it to thaw at room temperature.

Heat a little coconut oil in a pot and fry the onion, sweet potato, parsnips and carrots on a medium heat for 15 minutes, stirring occasionally.

Add the cajun seasoning, cayenne pepper, garlic and salt, stir all the ingredients together, and fry for 3 minutes.

Rinse the rice in hot water, then add it to the pan along with the tinned tomatoes, stock, oregano and thyme. Mix everything together, then cover the pot with a lid and simmer on a low heat for 20 minutes. Stir the jambalaya occasionally to prevent it from sticking to the bottom of the pot.

Add the sliced jalapeño and okra, then cook for 10 minutes with the lid removed or until the rice is fully cooked. Add hot water if required.

Serve with chopped parsley and tablespoon of vegan yoghurt.