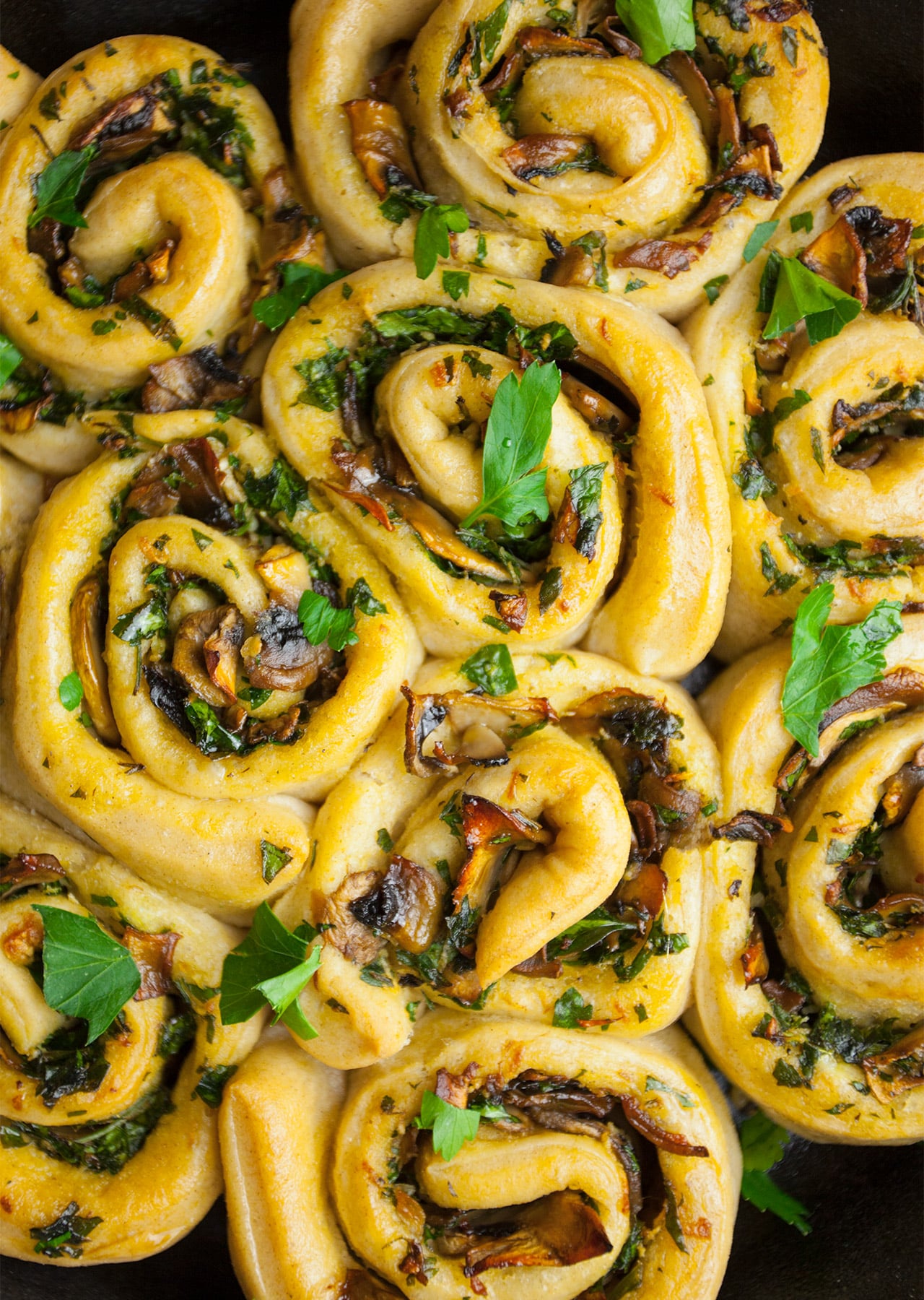 Mushroom & Garlic Bread Swirls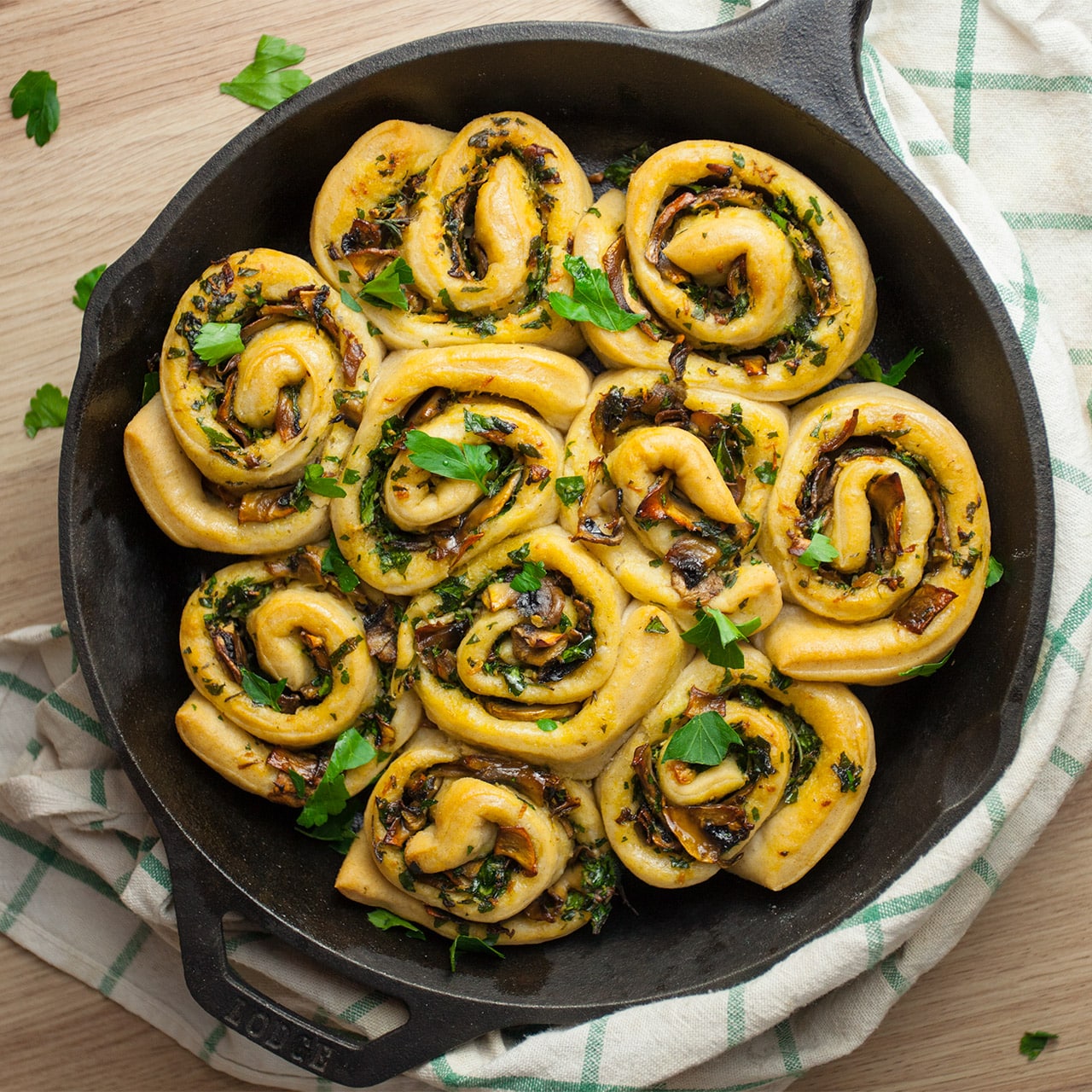 | | |
| --- | --- |
| | |
Combine the flour, salt and yeast in a mixing bowl. Make a well in the middle and pour in the water and oil. Mix the ingredients together with a spoon and once combined transfer the dough to a floured surface. Knead the dough for ten minutes.

Transfer the dough to an oiled mixing bowl and cover with a tea towel. Leave to prove for one hour or until the dough has doubled in size.

Meanwhile, heat a little oil in a frying pan on a high heat. Once hot, add in the mushrooms and 2 cloves of garlic. Fry for 10 minutes or until all the moisture has evaporated.

Then transfer the mushroom mix to a mixing bowl and stir in the parsley, remaining 4 garlic cloves, vegan margarine and seasoning. Leave the bowl to one side while you finish making the dough.

Punch the dough 10 times to remove the air bubbles. Then flour a work surface and rolling pin, and transfer the dough to the work surface.

Roll the dough into a rectangle roughly 30 cm long and 10 cm wide with the shortest side facing you, then trim the edges to create neat straight lines.

Spread the mushroom and garlic filling onto the dough and slice the dough horizontally into 10 x 2-3 cm wide strips. Roll each strip into a swirl and place in an ovenproof dish. Cover the dough swirls with a tea towel film and leave to prove again for 20 minutes. Meanwhile, preheat an oven to 200°C or 390°F.

When the dough swirls have finished proving, remove the tea towel and bake the swirls in the preheated oven for 20 minutes.

Remove the dish from the oven. Brush the top of the swirls with any margarine that has melted at the bottom of the dish. If there is no margarine left, simply melt an extra tbsp of vegan margarine and brush it on top of the swirls.