What happens when you combine salty almond butter with melted dark chocolate?
Magic.
These salted almond butter cups are the ultimate treat.
Don't be fooled by their sophisticated exterior. They're surprisingly simple and only require a few steps to prepare.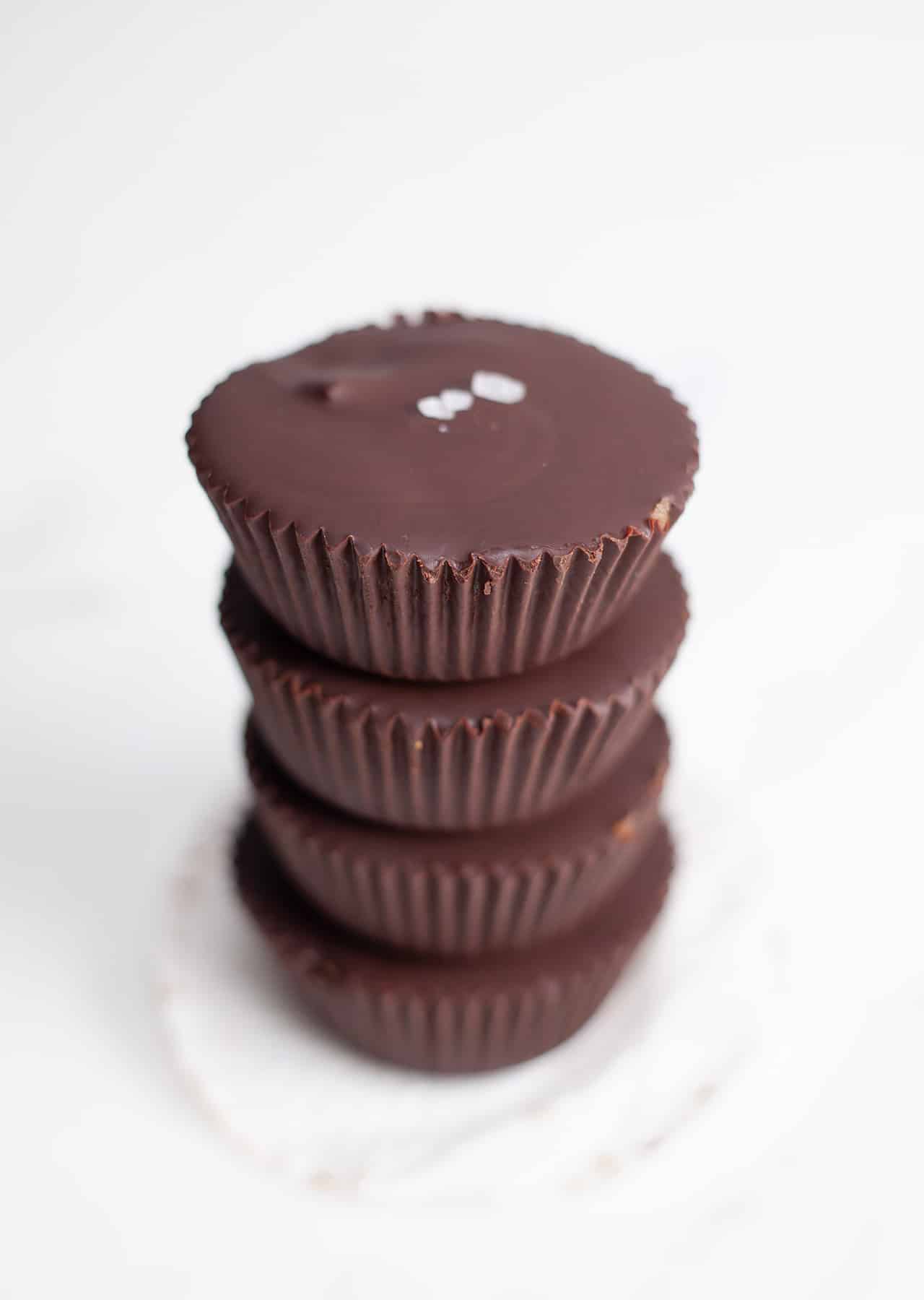 You can also switch things up and use peanut butter if that's your thing.
For these cups we just prefer the caramel-like combination of dates and almond butter.
And don't forget, if you love this, then you'll totally love our debut 5-ingredient cookbook So Vegan in 5, which is available to buy right now.
Enjoy!
Salted Caramel Butter Cups ✌️

Love this? Then you'll also love our debut cookbook #SoVeganIn5 sovegan.co/cookbook

Posted by So Vegan on Thursday, 6 June 2019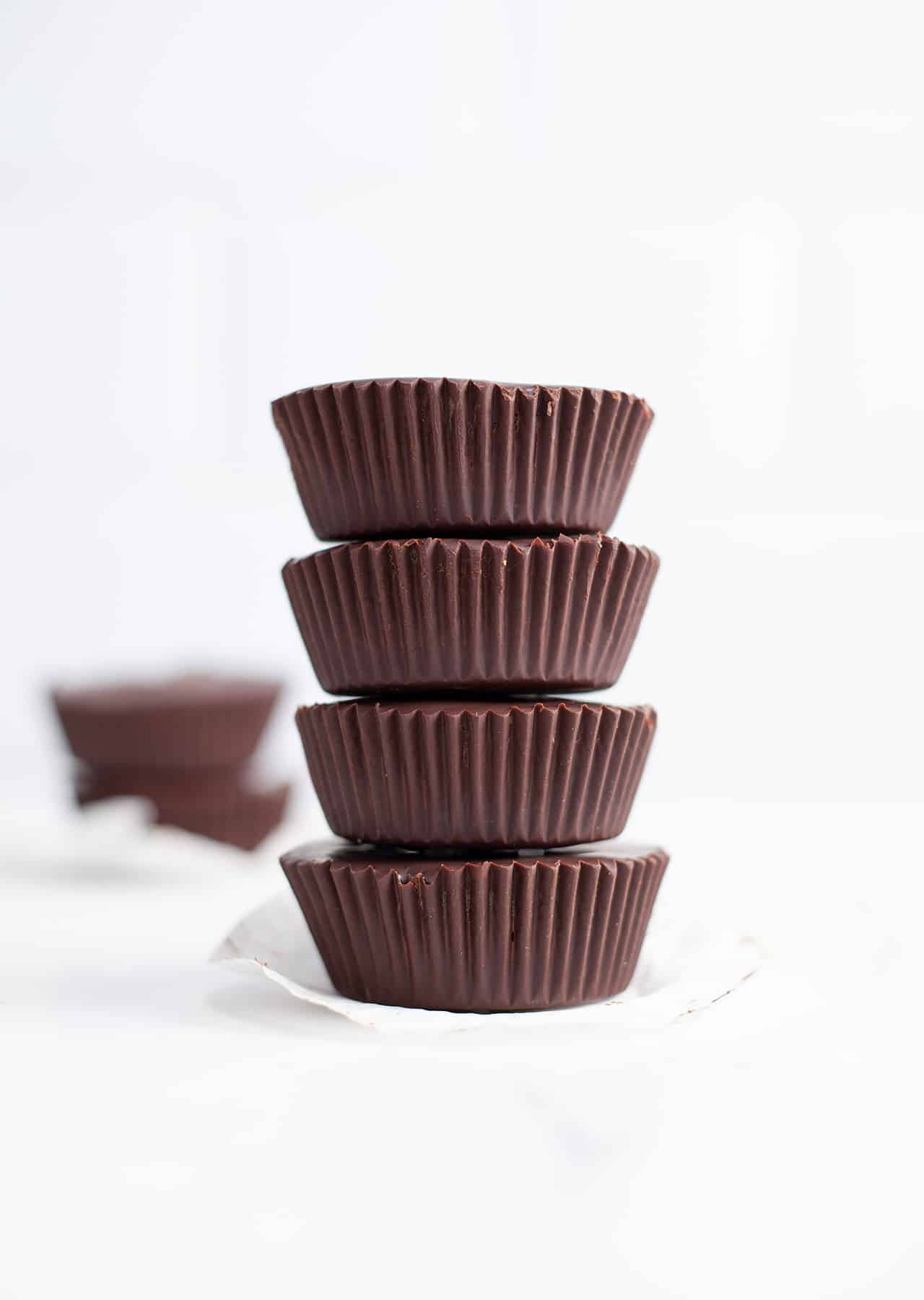 Ingredients
200g / 7oz dark chocolate
1/2 tbsp coconut oil
5 tbsp almond butter
5 medjool dates
1 tbsp maple syrup
1/8 tsp salt
1 tsp vanilla extract
salt crystals to top
You'll also need 6 paper cupcake wrappers
Method
Transfer the dates to a bowl and cover with hot water straight from a kettle. Leave to one side to soak.
Add the dark chocolate and coconut oil to a metal or glass bowl over a saucepan containing 2cm (approx. 1 inch) of hot water. Bring the water to a gentle simmer on a low heat (make sure the water level isn't high enough so it's contact with the bowl). Stir occasionally. Once the chocolate has melted completely remove the bowl from the heat.
Place 6 cupcake cases into a muffin tray. Then pour 1 tbsp of the chocolate mixture into each case and use the back of a spoon to spread the chocolate evenly up the sides. Transfer the muffin tray to a freezer for 15 minutes or until the chocolate has set.
Drain the dates and discard the stones then add them to a food processor along with the almond butter, maple syrup, salt,  vanilla extract and 3 tbsp of water. Process until smooth, then scoop the almond butter evenly into each muffin case. Dunk a metal spoon in hot water and use the back of the spoon to level the top of the almond butter mixture.
Pour the remaining melted chocolate over the almond butter mixture so that each cup is completely covered.
Transfer the cups to a freezer for at least 15 minutes to set then store in the fridge until ready to serve. We usually serve with a sprinkle of coarse salt on top for extra saltiness!
Did You Make This Recipe?
Don't forget to share your SO VEGAN creations on Instagram and tag us at
@SOVEGAN
!