Make sure you use tamari to make this recipe gluten-free.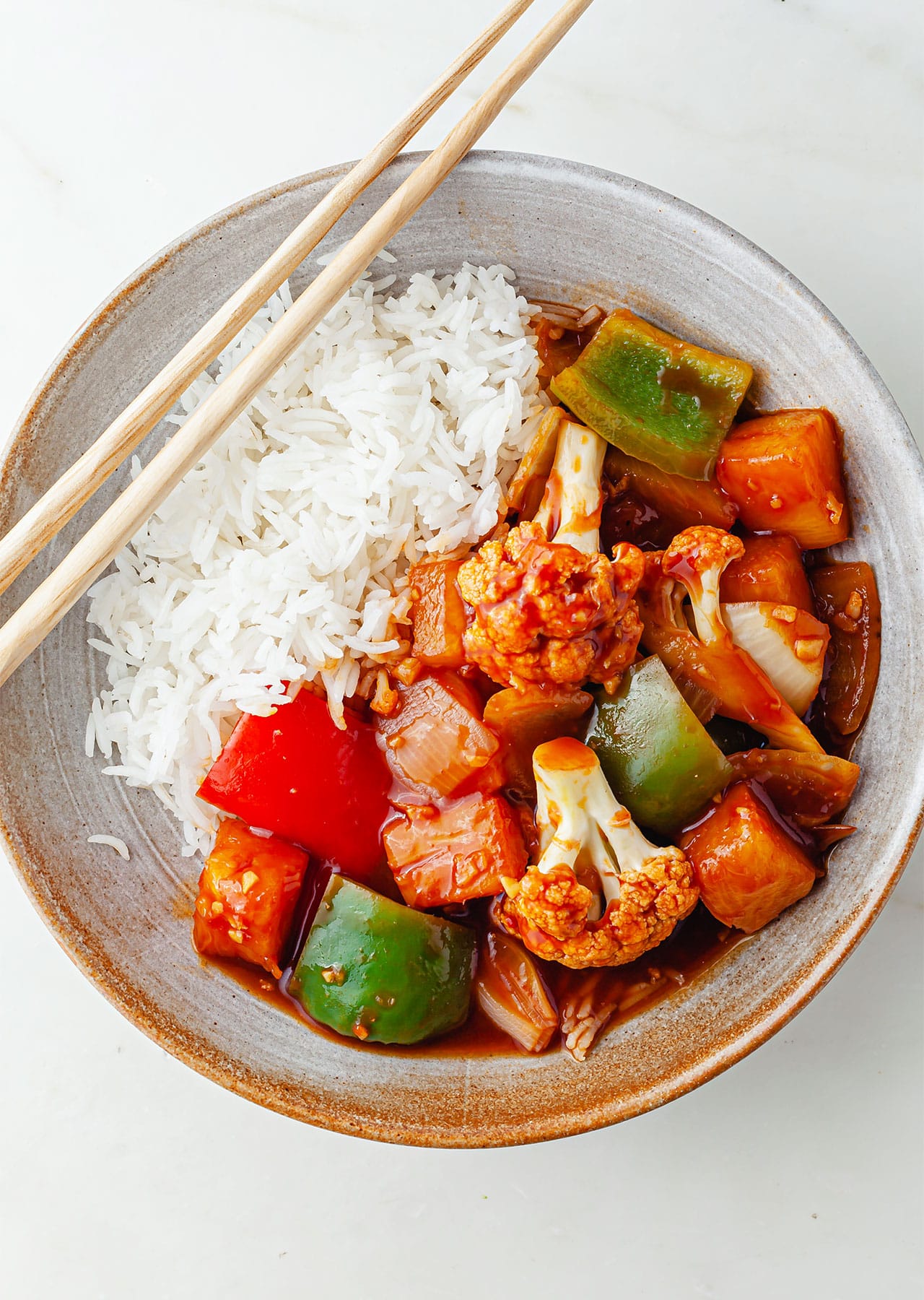 Simple Sweet & Sour Vegetables
Rinse and drain the cauliflower. Then trim and discard the leaves and stems, and separate the cauliflower into small florets.

Heat a little oil in a frying pan on a medium to high heat.

Fry the garlic and ginger for one minute. Then add in the cauliflower and onion, and fry for a further 5 minutes.

Add the red and green peppers and fry for 2 minutes.

Add the soya sauce, vinegar, sugar, ketchup, pineapple chunks and pineapple juice, and simmer for 10 minutes.

Stir in the cornstarch, making sure it is fully combined, and cook through for 2 minutes.

Serve with rice and a sprinkle of spring onion.