There's nothing more delicious than creamy mango sorbet. The coconut milk pairs beautifully with the juicy mango for a smoother texture and richer flavour.
Make sure you give the coconut milk a good stir in the tin before you measure the correct amount because sometimes the water and cream will have separated.
Regular sized mangos will weight approx 400g (14.1oz each) and they'll yield about 230g (8.1oz) in flesh.
It's really important to use mangoes that are super ripe and soft.
You can sub maple syrup for another type of sweetener such as agave syrup.
When you process the mango sorbet it will be silky smooth and soft, but for a harder consistency pop it in the freezer for a few hours.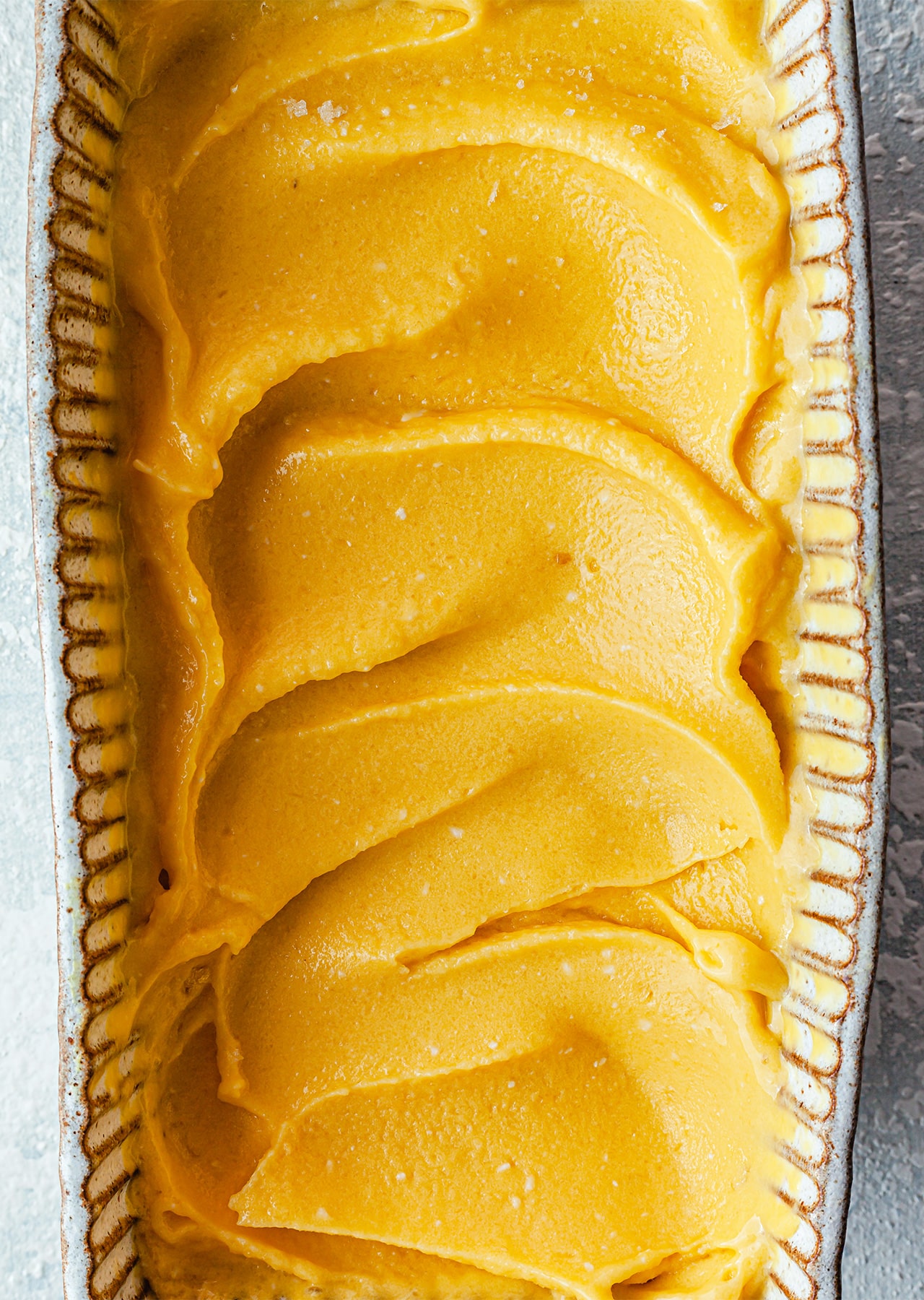 4-Ingredient Mango Sorbet 😍

Posted by So Vegan on Thursday, 29 April 2021
Ingredients
2 ripe mango
100ml / 3.4 fl.oz tinned coconut milk
2 tbsp maple syrup
1/2 lime, juice only
Method
Line a baking tray with baking paper.
Trim each mango around the stone so you end up with two halves, criss cross the flesh from each half and scoop out the cubed mango. Then trim the flesh around the stone. Add the flesh from the mangoes to the lined baking tray. Place the baking tray in the freezer and freeze for a minimum of 4 hours or overnight.
Add the frozen mango to a food processor along with the coconut milk, maple syrup and lime juice, then process until smooth. Serve immediately or transfer to an airtight and freezer-proof container and freeze further for a more solid consistency.
Did You Make This Recipe?
Don't forget to share your SO VEGAN creations on Instagram and tag us at
@SOVEGAN
!