We remember the first time we ever tried Dauphinoise potatoes.
It's one of those outrageously satisfying dishes you'll simply never forget.
It's basically carb heaven.
Traditionally made using milk and cream, we wanted to show that you can still enjoy it being vegan.
And it's only 5 ingredients, making it super quick and easy to create. We use cashews and nutritional yeast for that cheesy flavour and creamy texture.
On the topic of super easy and delicious recipes, don't forget our debut cookbook So Vegan in 5 is out now.
The book features over 100 simple 5-ingredient recipes, making it easier than ever before to cook delicious vegan food.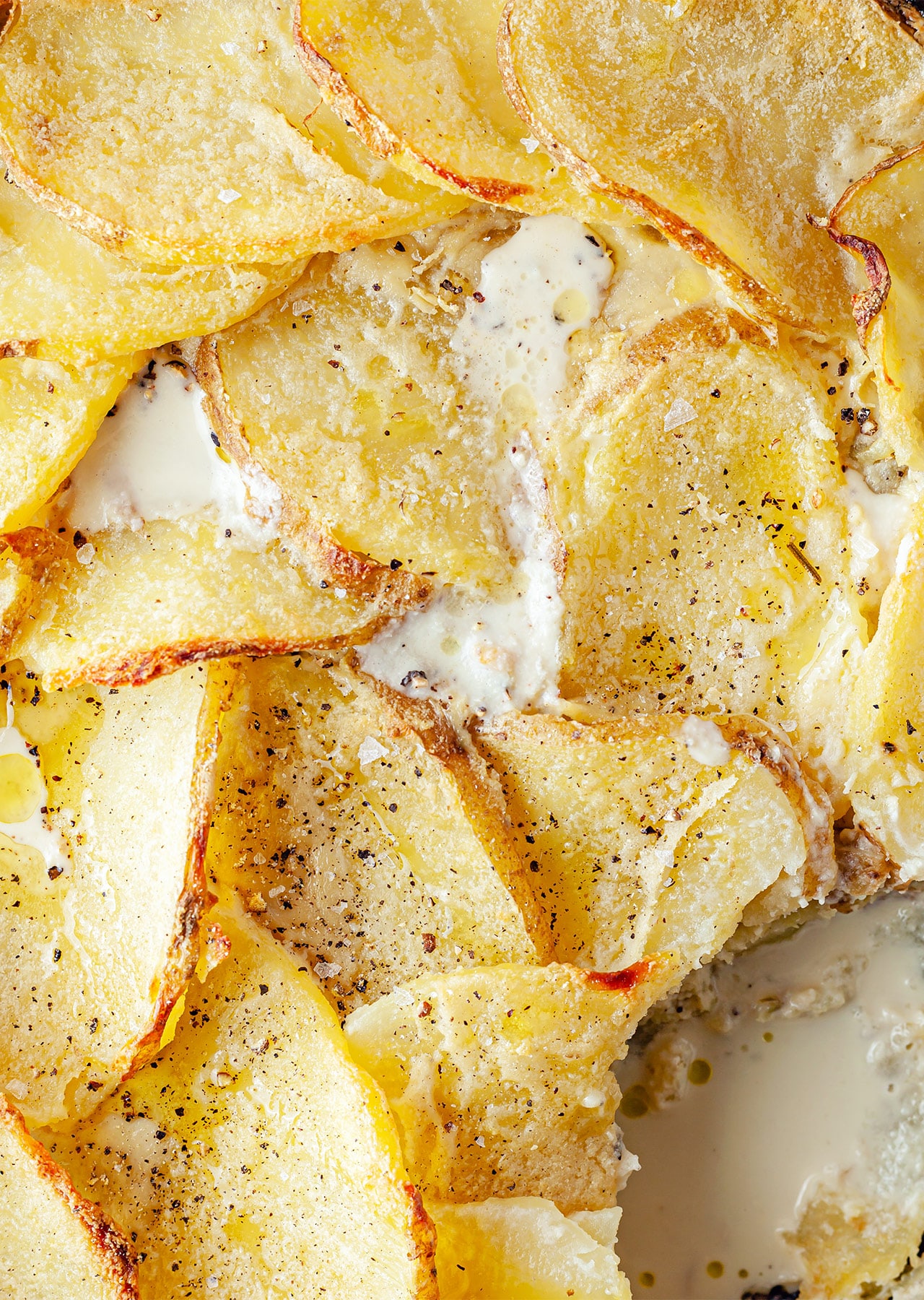 5-Ingredient Dauphinoise Swirl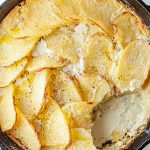 Roxy, So Vegan
Traditionally made using milk and cream, we wanted to show that you can still enjoy it being vegan.
Print This
Ingredients
The 5 ingredients:
100g (3.5oz) cashews

1.2kg (42.3oz) large potatoes

3 garlic cloves

25g (1oz) nutritional yeast

3 sprigs of fresh rosemary
The cupboard essentials:
Instructions
Transfer the cashews to a bowl and cover them with hot water straight from the kettle. Leave to sit for at least 20 minutes.

If needed, cut the large potatoes in half so that they're roughly 5cm wide and add them to a saucepan of cold water on a high heat. Cover with a lid and bring the water to the boil, then boil gently for 25 minutes until the potatoes are parboiled. It's important they're not too soft so you can slice them later.

Drain the cashews and add them to a blender. Peel the garlic and add it to the blender along with the nutritional yeast, generous pinches of salt and pepper, and 500ml (17fl.oz / 2 cups) of water. Blend until smooth and set to one side for later.

Preheat the oven to 200ºC / 390ºF fan-assisted.

Drain the potatoes and slice them as thinly as possible (around 1-2mm thick).

Arrange 1/3rd of the potato slices in a swirl in the base of a round ovenproof dish. Then pour 1/3 of the sauce on top and sprinkle with the leaves from 1 sprig of rosemary. Repeat this step for another 2 layers placing the potatoes in a swirl and topping with sauce and rosemary leaves each time. Bake the swirl in the oven for 20 minutes.

Remove the dauphinoise swirl from the oven. Check the potato has cooked fully (return it to the oven for another 5-10 minutes if not) and top with salt and freshly ground black pepper. Et voila!