Mincemeat, if you're not familiar with it, is a mixture of dried fruits, nuts and spices, which is often stuffed inside pastry to make mince pies here in the UK.
Traditionally it was made using animal fat, but nowadays many brands use vegetable fats, so it's really easy to find vegan-friendly versions.
Opt for soy free chocolate and margarine to make this recipe soy free.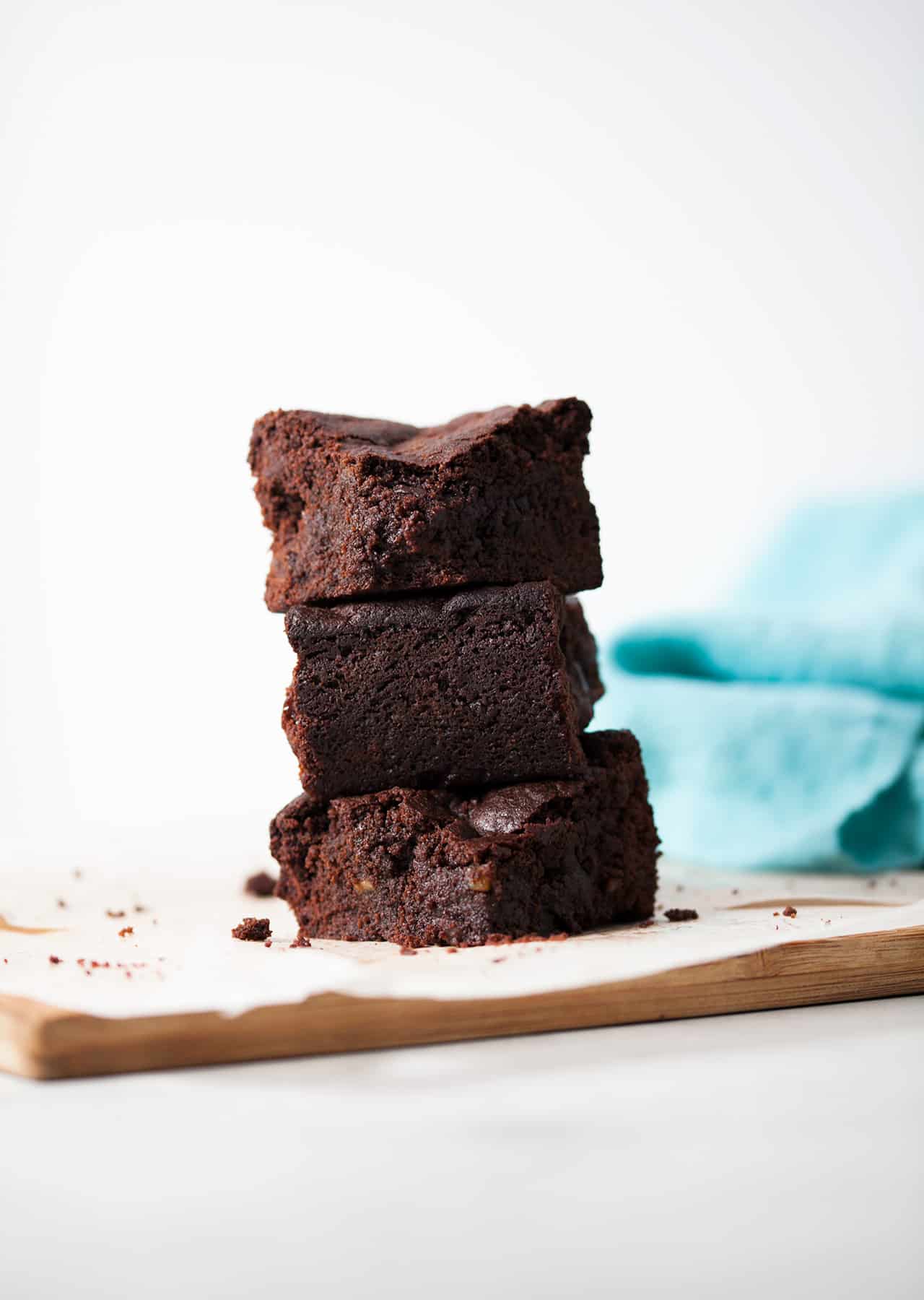 3 Epic Christmas Party Recipes 🎄

Posted by So Vegan on Tuesday, 17 December 2019
5-Ingredient Mince Pie Brownies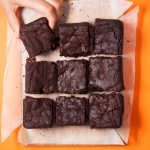 Ben, So Vegan
These mine pie brownies are divine. They have the festive flavours we all love, combined with a gooey chocolate mixture.
Print This
Ingredients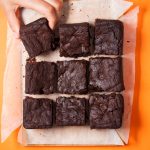 The 5 ingredients:
225g dairy-free dark chocolate

120g dairy-free margarine

150g golden caster sugar

225g self-raising flour

300g mincemeat
Instructions
Preheat the oven to 160°C (320°C) fan-assisted and line a 20cm x 20cm baking tin with baking paper.
Add the dark chocolate and dairy-free margarine to a metal or glass bowl, then place the bowl over a saucepan containing 2cm (approx. 1 inch) of hot water and bring the water to a gentle simmer on a low heat (make sure the water level isn't high enough so it's contact with the bowl). Stir the chocolate and margarine occasionally. Once it has melted completely (this will take 3-5 minutes), remove the bowl from the heat.
Add the sugar, self-raising flour and mincemeat to the bowl. Stir until all the ingredients are fully combined.
Transfer the brownie mixture to the lined baking tin and use your fingers to level it out.
Bake in the oven for 45-55 minutes.
Don't worry if it's still a little moist in the middle. Leave the brownie to cool for 20 minutes so it hardens, then slice it into 9 squares and tuck in!