The brand of parmesan we use is gluten free, nut free and soy free. Be sure to check the labels if you have an allergy.
We use a soy free mayonnaise.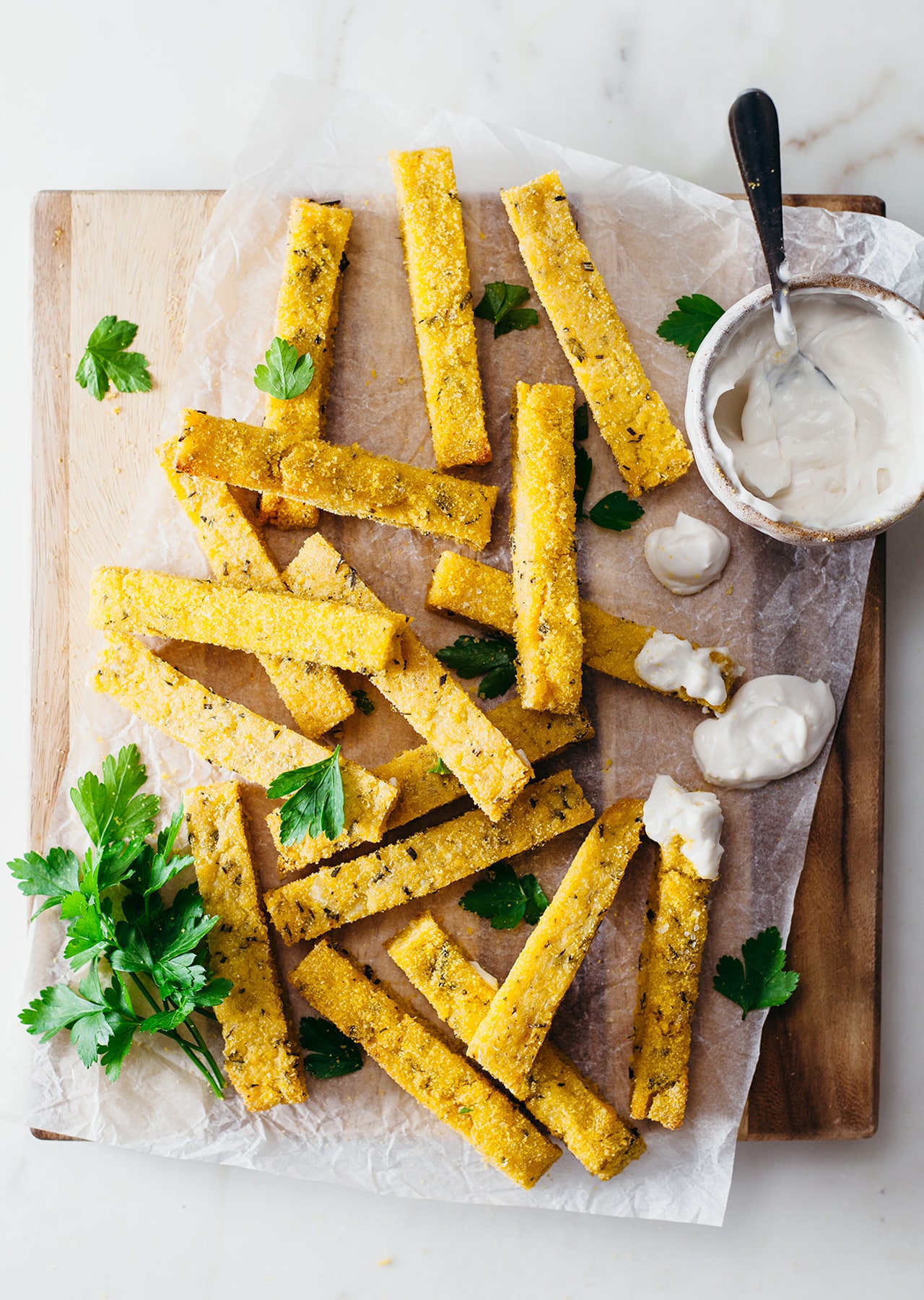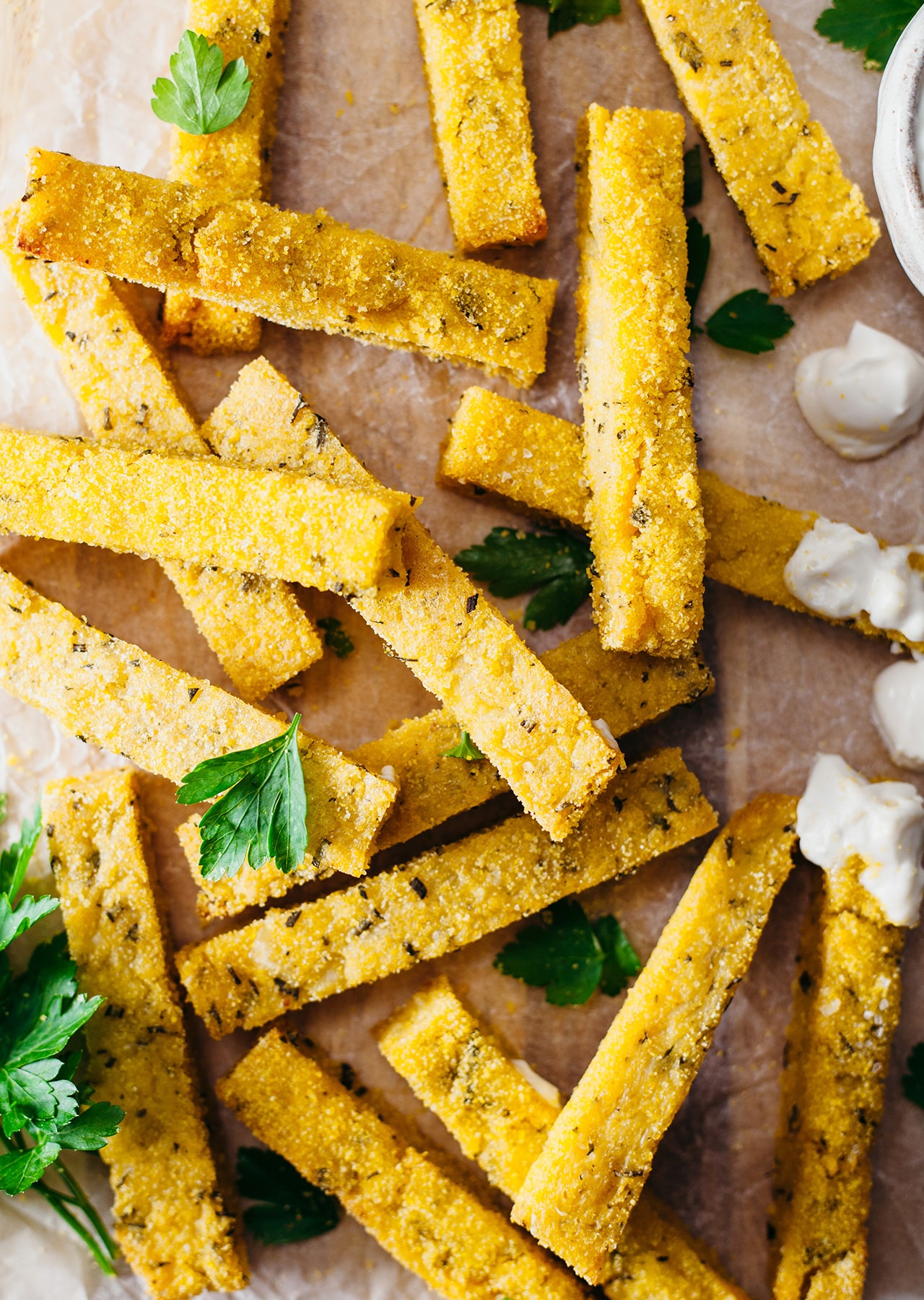 Ingredients
500ml / 16.9 fl.oz vegetable stock
150g / 5.3oz polenta, plus extra
3 sprigs fresh rosemary
25g / 1.8oz vegan parmesan
salt + pepper
olive oil
vegan mayonnaise to serve (optional)
Method
Grease the base and sides of a 22cm / 9" square baking dish with olive oil, then add a tablespoon of polenta to the dish. Move the dish around so the whole inside is coated with the polenta. Leave to one side.
Add the stock along with 250ml / 8.4 fl.oz of hot water to a saucepan over a medium heat. Bring the liquid to the boil, then sir in the polenta, reduce the heat to a simmer and cook for 5 minutes, whisking frequently to ensure no big clumps remain.
Pick the leaves off the rosemary and finely chop them. Then finely grate the vegan parmesan. Once the polenta is cooked, remove it from the heat, then stir in the rosemary and parmesan along with pinches of salt and pepper. Transfer the polenta mixture to the baking dish. Leave the mixture to cool at room temperature, then place in fridge for 2 hours.
Preheat the oven to 200°C / 392°F fan-assisted. Flip the polenta out onto a cutting board and cut it in half widthways. Then cut lengthways at 1.5cm intervals to create the chips. Place the chips on a large baking tray, brush with olive oil, then finish with a generous sprinkling of polenta. Bake in the preheated oven for 25 minutes.
Serve with a dollop of vegan mayonnaise.
Did You Make This Recipe?
Don't forget to share your SO VEGAN creations on Instagram and tag us at
@SOVEGAN
!