The puff is real.
These homemade pitta breads are so puffy they make Sean Combs look flat.
But this isn't any old pitta bread recipe. Oh no!
For our pittas, we've teamed up with our good friends at the Refugee Council to help create their 'Bread Beyond Borders' kit.
This free kit includes 5 bread recipes (including this one!) from countries around the world.
In fact, the Refugee Council work with many refugees who call these countries their home.
Scroll down to find out more about how you can get your hands on this kit!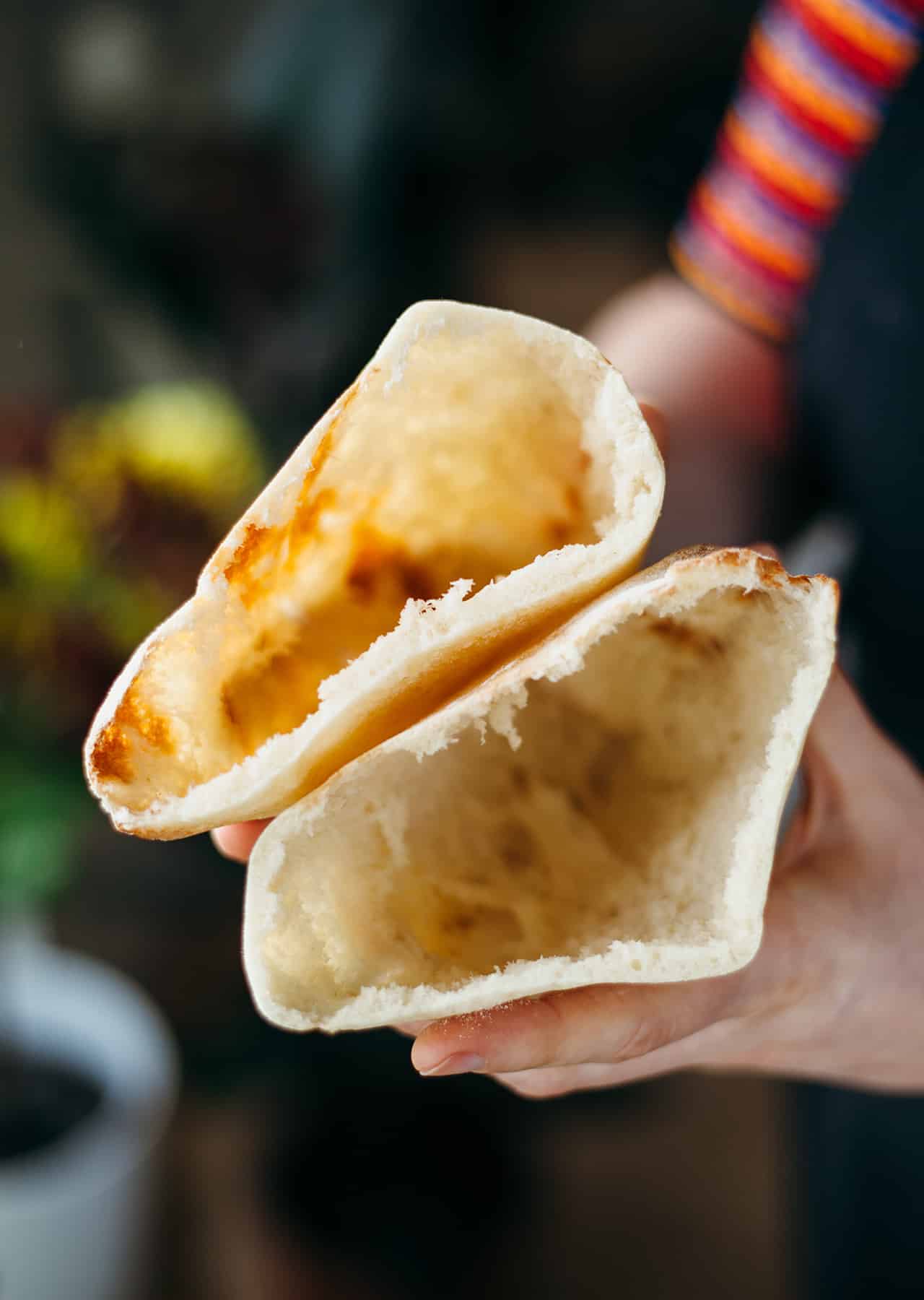 So what is the trick to a puffy pitta?
Well firstly you need to avoid dry dough. This means flouring your work surface sparingly, and possibly adding more water.
This is super important because a dry dough means you won't have the air pockets required to 'puff' the pitta.
Also, get your oven as hot as possible! That initial heat as soon as the dough enters the oven will help with the initial lift, and help expand the pocket.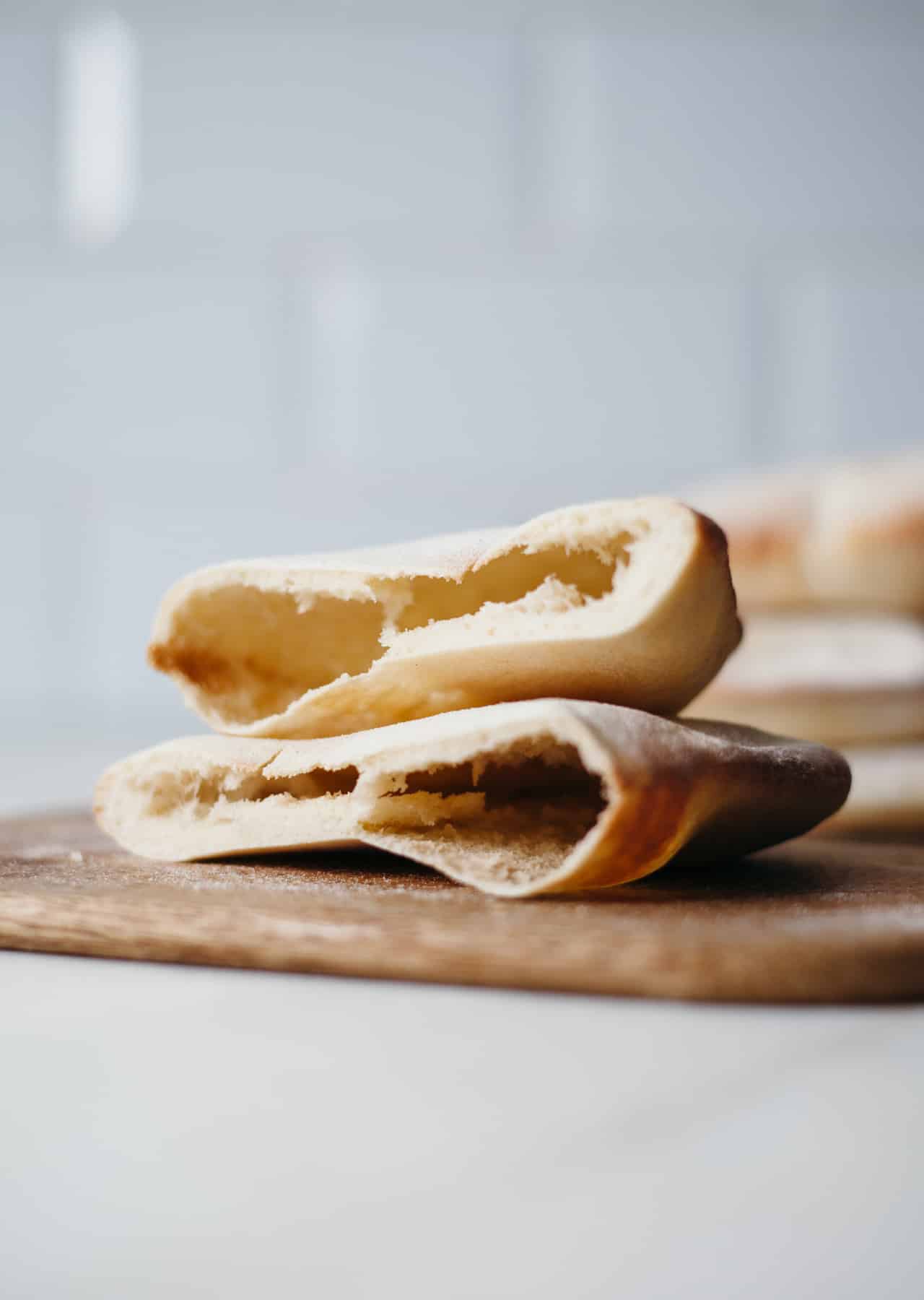 But more importantly, what is included in this this free kit we're banging on about? Good question!
If you sign up today, not only will you be supporting refugees, you'll get the five bread recipes and the choice of a free set of spoons or a tea towel.
So what are you waiting for? Sign up for the kit here.
Seriously, the Refugee Council do such incredibly important work for some of the most vulnerable people in our society, and our support is needed now more than ever.
There's so much division and uncertainty in today's world, but hopefully we can come together to help transform people's lives
Hope enjoy the recipe,
Roxy & Ben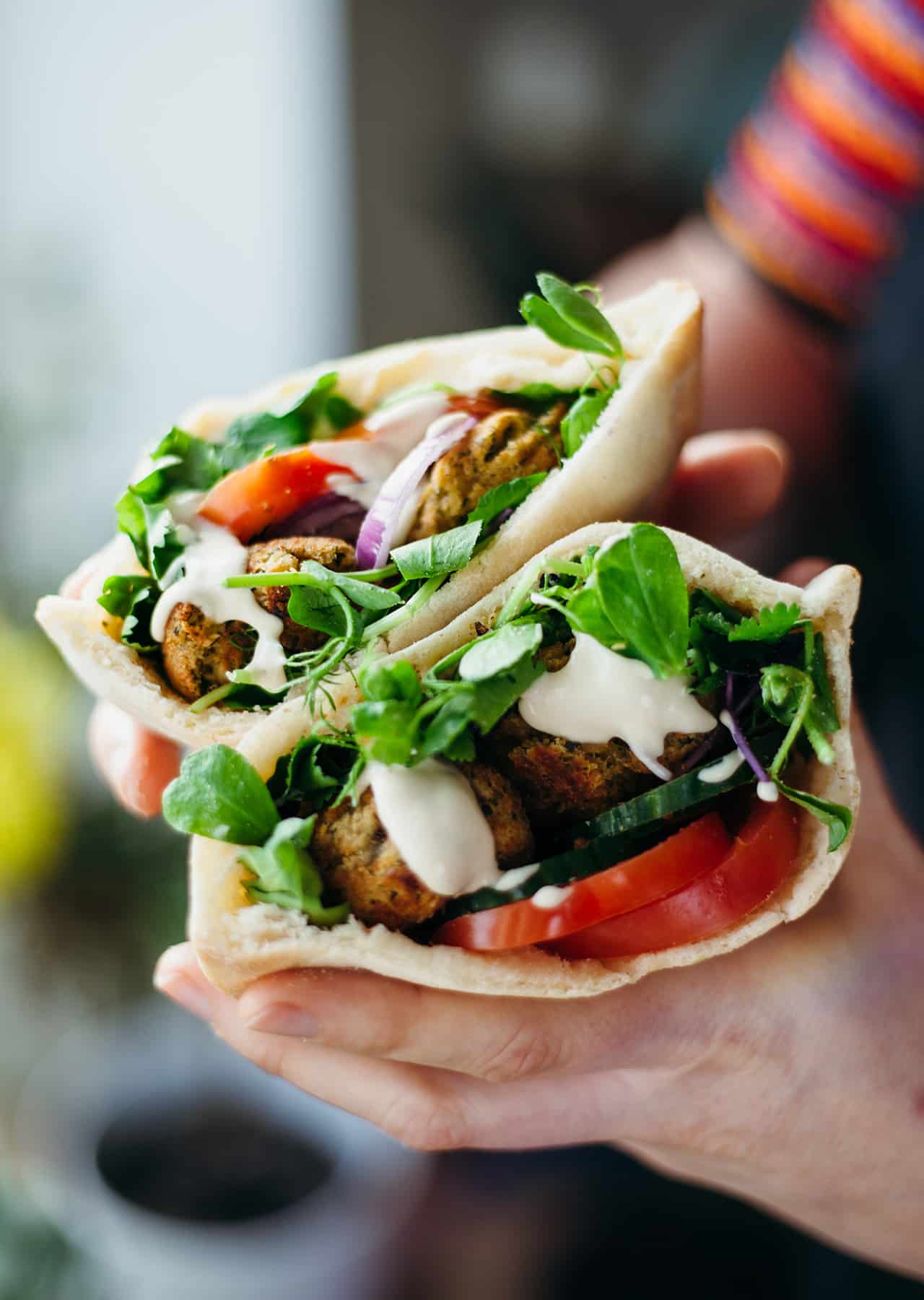 How To Make Homemade Pitta Bread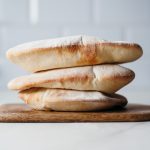 Roxy, So Vegan
The puff is real. These homemade pitta breads are so puffy they make Sean Combs look flat. But this isn't any old…
Print This
Ingredients
250g / 8.8oz strong white bread flour, plus extra for dusting
1 tsp dried fast-action yeast
1 tsp salt
1 tsp caster sugar
150ml / 5 fl.oz tepid water
1 tbsp olive oil

Instructions
Add the flour, yeast, sugar and salt to a large mixing bowl and stir to combine. Pour in the tepid water and olive oil to the mixing bowl. Bring the dough together, then transfer it to a floured surface and knead gently for 10 minutes.
Clean out the mixing bowl, lightly oil it, then add the dough back in. Cover the bowl with a damp tea towel and leave to prove in a warm place for 1 hour or until it doubles in size.
Turn on the oven as high as it will go (ours goes as high as 250°C / 480°F fan-assisted) and place a large baking tray in the oven so it heats up.
Generously dust a work surface with flour and cut the dough into four. Roll each quarter into a ball shape and leave them to prove under a damp cloth for 10 minutes.
Roll each dough ball out into an oval or round

pitta

shape approximately 1/2cm thick. Take the baking tray out of  the oven and quickly place as many

pittas

as will fit on it, floured side facing up. Bake until lightly golden brown; this can take anywhere between 4-8 minutes depending on the temperature of your oven.
Take the

pittas

out of the oven and leave them to cool under a tea towel. Repeat steps 8-10 for the remaining pittas.