Make these ahead of time as a great meal prep option.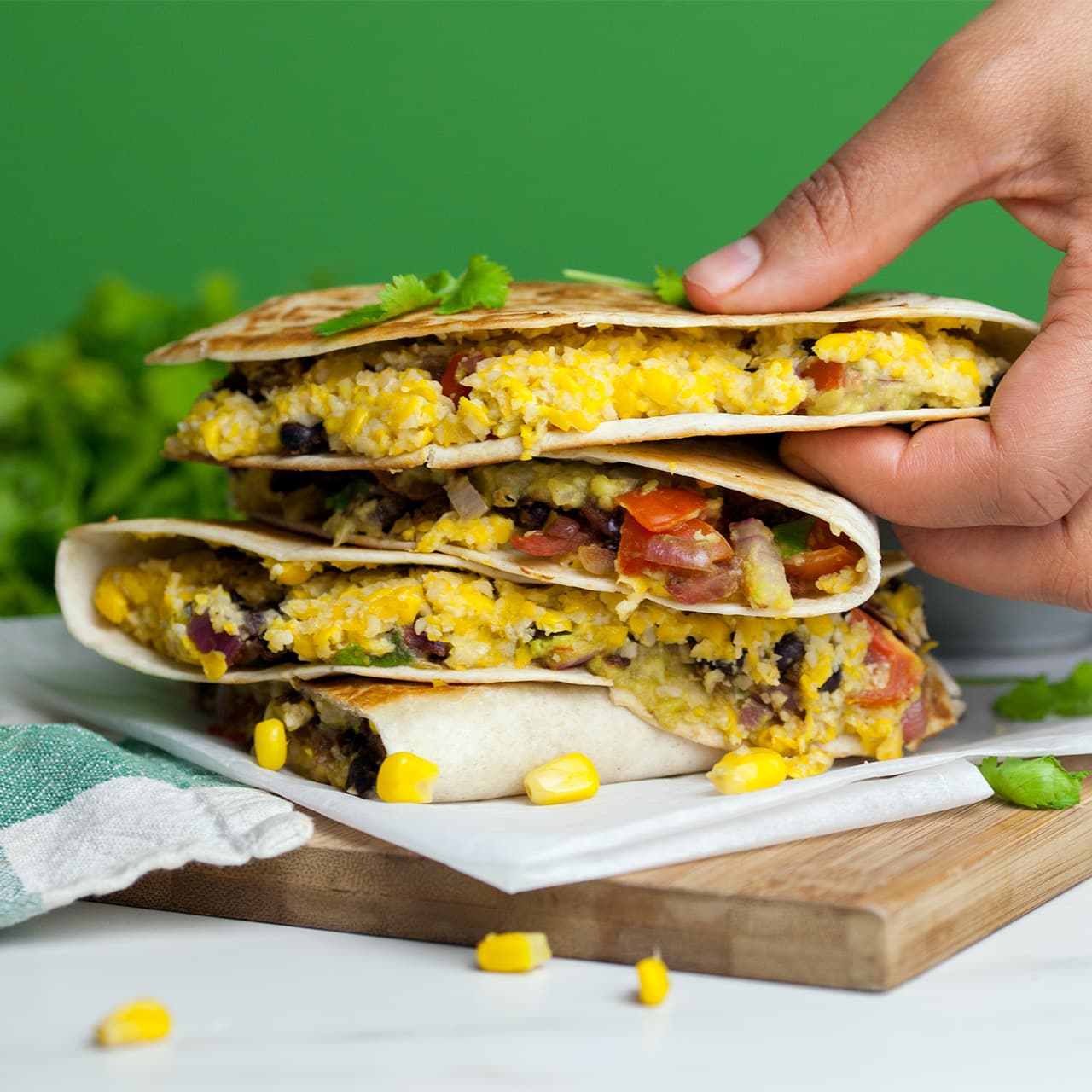 | | |
| --- | --- |
| | |
Transfer the cashews to a small bowl and cover with hot water. Leave the cashews to soak.

Meanwhile, heat a little oil in a frying pan on a medium heat. Once hot add in the red onion, black beans, red pepper, ground cumin, paprika, chilli powder and a pinch of salt. Fry for 10 minutes, stirring frequently.

Next add the water to the frying pan and fry for 5 minutes. Finally, stir in the juice of one lime into the frying pan, then take the pan off the heat.

Drain the cashews and add to a food processor along with the nutritional yeast, garlic cloves, almond milk, salt and pepper, and blend until smooth. Next, add the sweetcorn to the blender and pulse the mixture a few times to break down the sweetcorn.

Prepare the guacamole by removing the stones and peeling the avocados, then mashing them with a fork in a bowl. Stir in the tomatoes, red onion, coriander, salt, pepper and juice of one lime.

Build the quesadillas by spreading roughly a tbsp and a half of the sweetcorn mixture onto half the tortilla. Then spread 2 tbsp of the spicy beans mixture on top, followed by a coupe tbsps of guacamole. Fold the quesadilla in half.

Heat a little oil in a frying pan on a medium heat. Once hot, add the quesadilla and fry for 2 minutes on each side.

Repeat steps 7 and 8 for the remaining 3 tortillas.

Slice the quesadillas in half and serve with a side of salsa.