You could use shop bought (or homemade) hummus instead of the tahini sauce.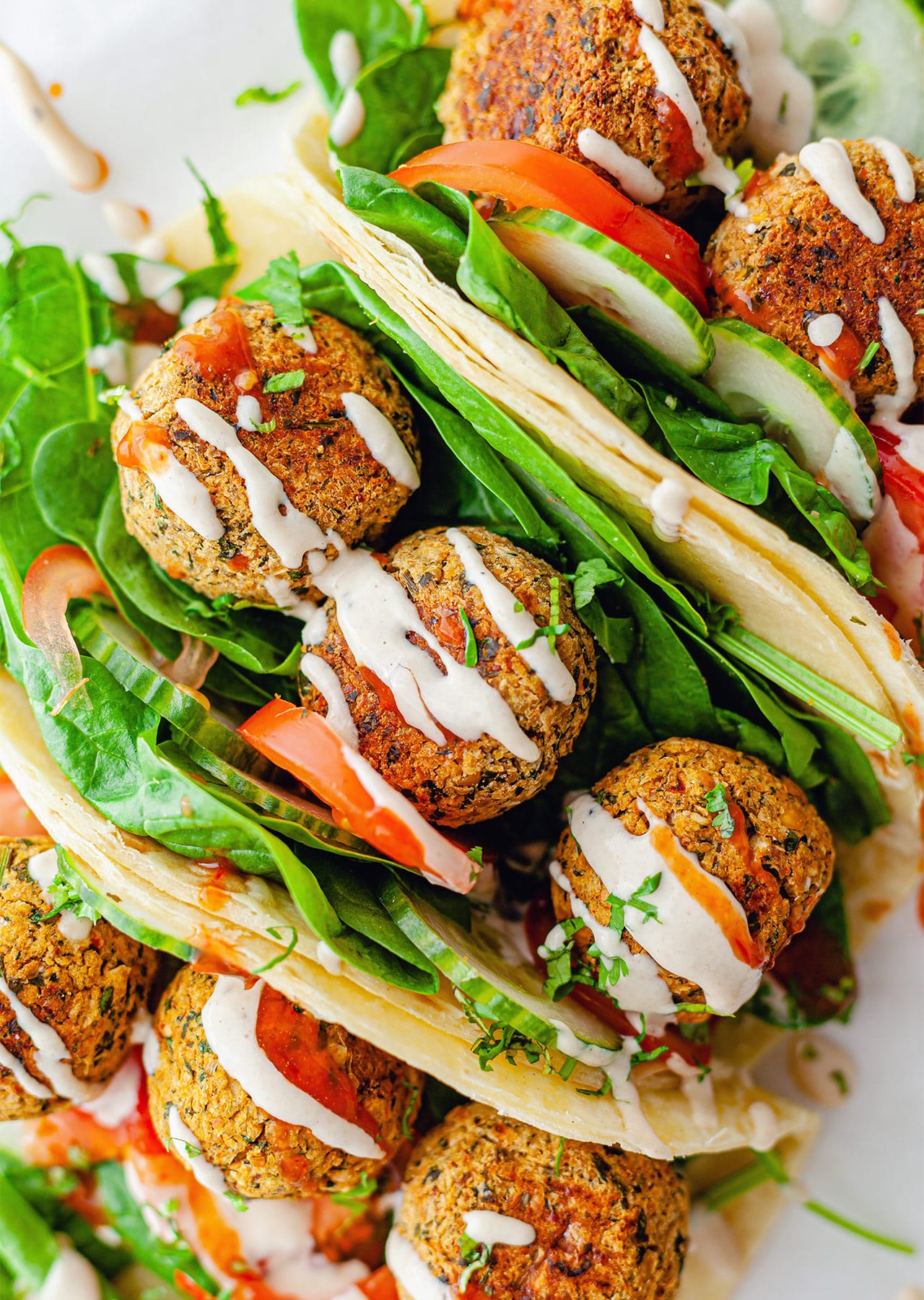 Preheat the oven to 200C fan / 425F.

Prepare ingredients by draining the chickpeas, sun-dried tomatoes and roughly chopping the onion and garlic. It's important you remove as much excess water from the chickpeas as possible.

Place all the falafel ingredients into a food processor and process until everything is roughly combined and easy to handle. Make sure you don't process the mixture for too long, otherwise the falafel will be too soft.

Remove some of the mixture and roll into a ball shape, then add to a baking tray. Repeat until all the mix is used up and you've made approximately 18 falafel. Brush the falafel with olive oil. Then bake the falafel for 25-35 minutes.

Leave the falafel to rest for 10 minutes to harden, then serve with flatbreads, spinach leaves, sliced tomato and sliced cucumber. Finally combine the tahini dressing ingredients together until smooth and drizzle over the falafel along with some hot sauce.