You can easily sub the veggies for whatever veggies you've got in your fridge. For instance broccoli and parsnip will work well too.
We use a vegan madras curry paste in this recipe. And make sure it's gluten-free if you want this recipe to be gluten-free.
Opt for a soy-free yoghurt to make this recipe soy-free.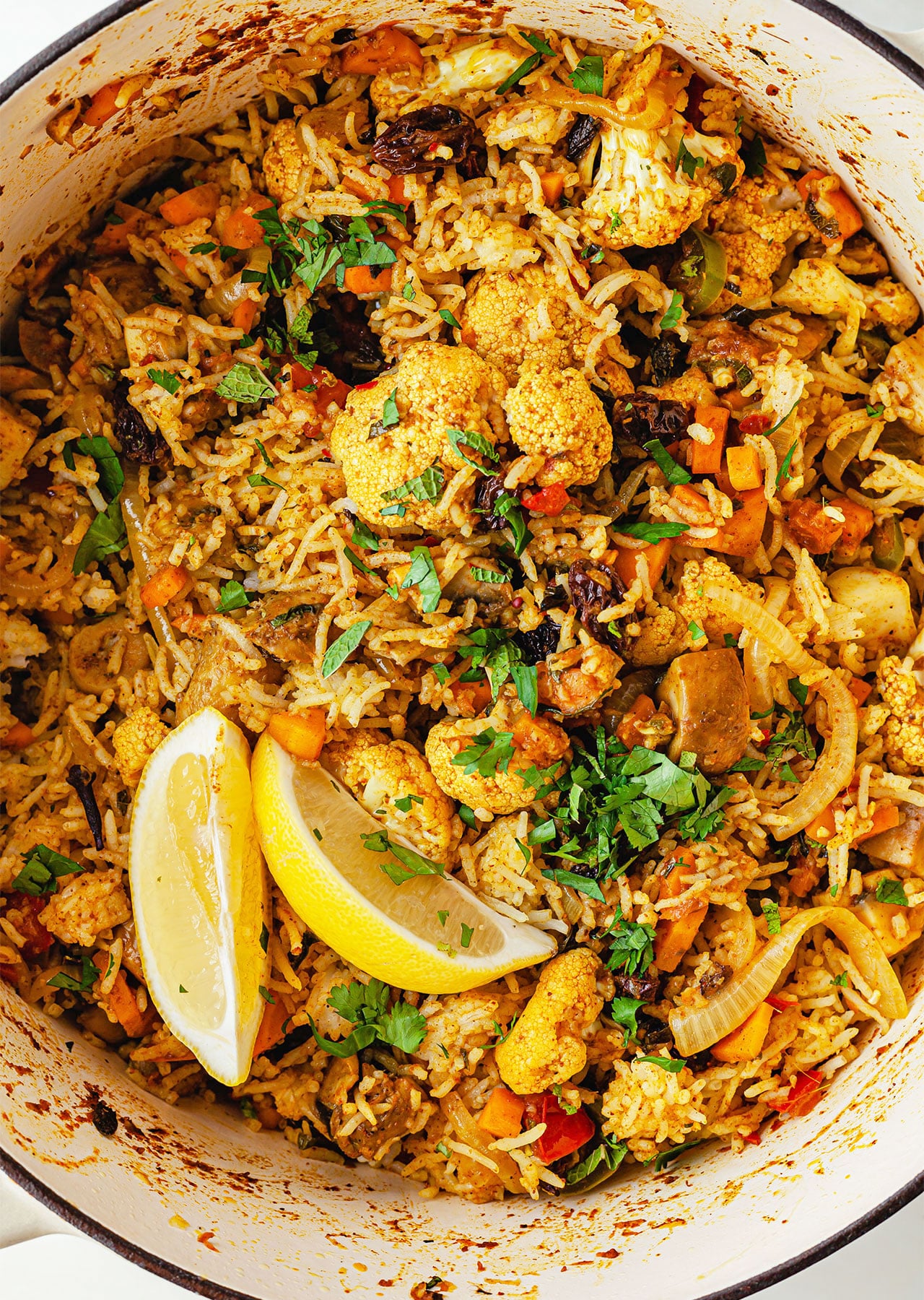 Wash the rice until it runs clear then leave to one side.

Heat a little coconut oil in a saucepan on a medium heat. Once hot add the bay leaf and cloves, and fry for a minute.

Then add the onion to the saucepan and fry for 5 minutes.

Add the garlic, ginger, chillies and curry paste to the saucepan and fry for 2 minutes.

Then add the carrot, mushroom and cauliflower to the saucepan and cook for 10 minutes.

Next, add the tomato, raisins, rice, mint, coriander, stock and salt, and simmer with the lid on for 25 minutes or until the rice is cooked. Stir occasionally to ensure the biryani doesn't stick to the bottom of the pan.

Take the saucepan off the heat but leave the lid on for 5 minutes so the rice becomes light and fluffy.

Serve with a squeeze of lemon juice, a spoonful of yoghurt, and a sprinkling of leftover mint or coriander.