Epic.
It's an often overused word to describe food.
But here it feels perfectly sensible.
This totally epic giant pumpkin spiced cinnamon roll is very special.
It's sweet, it's sticky and it's guaranteed to impress your friends and family.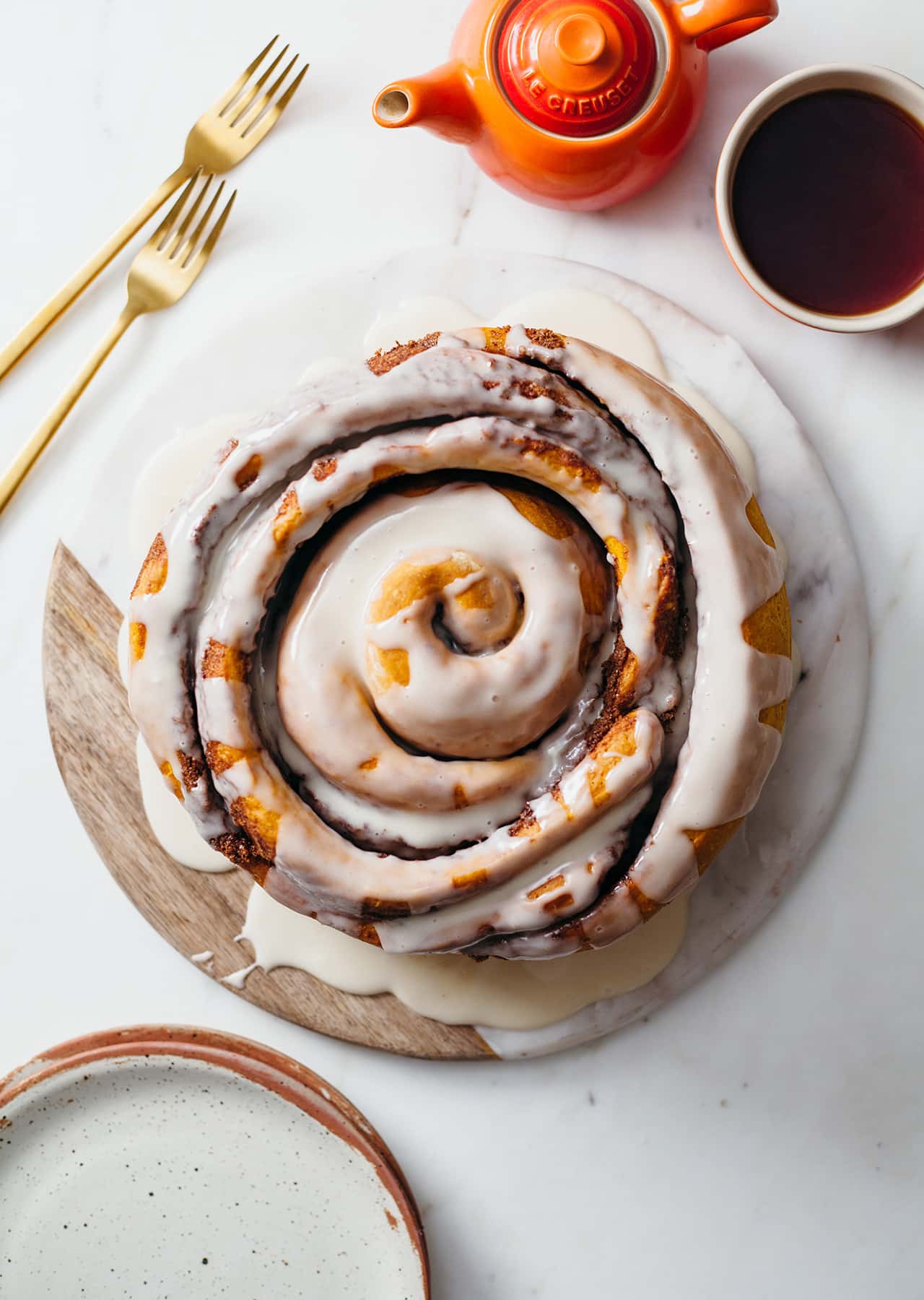 We use tinned pumpkin puree, which you should be able to find in most big supermarkets.
Alternatively you can create your own puree by roasting then blending pumpkin.
Mix that together with some Autumnal spices and you've got yourself a Halloween-inspired cinnamon roll.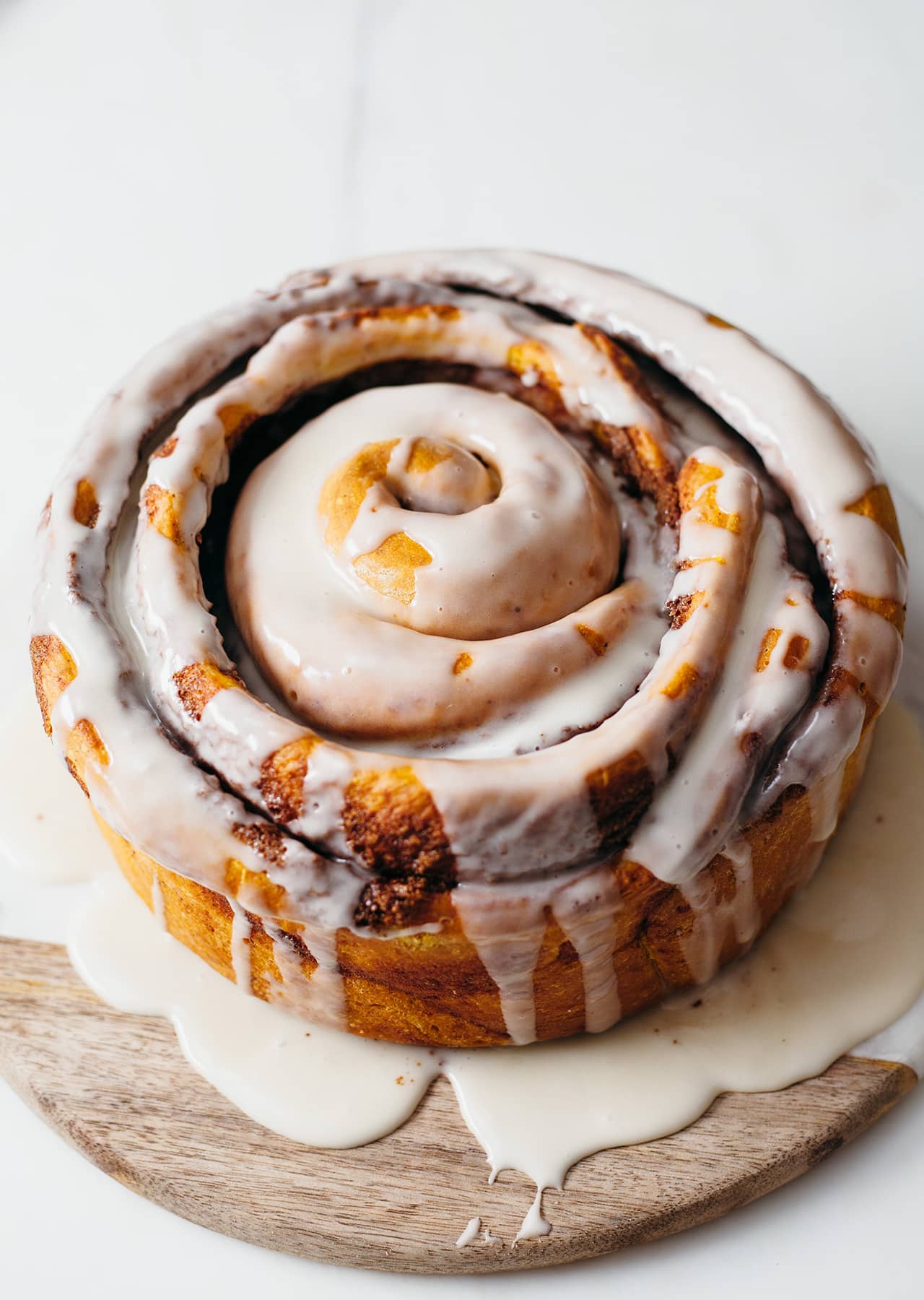 We've also teamed up again with our friends at Flora to develop this outrageous recipe.
The Flora Buttery is ideal for this cinnamon roll.
It's soft enough to easily combine with the pumpkin spice, while the 'buttery' flavour adds a lovely satisfying taste.
Oh, and in case you missed it, the entire Flora range is now 100% plant-based!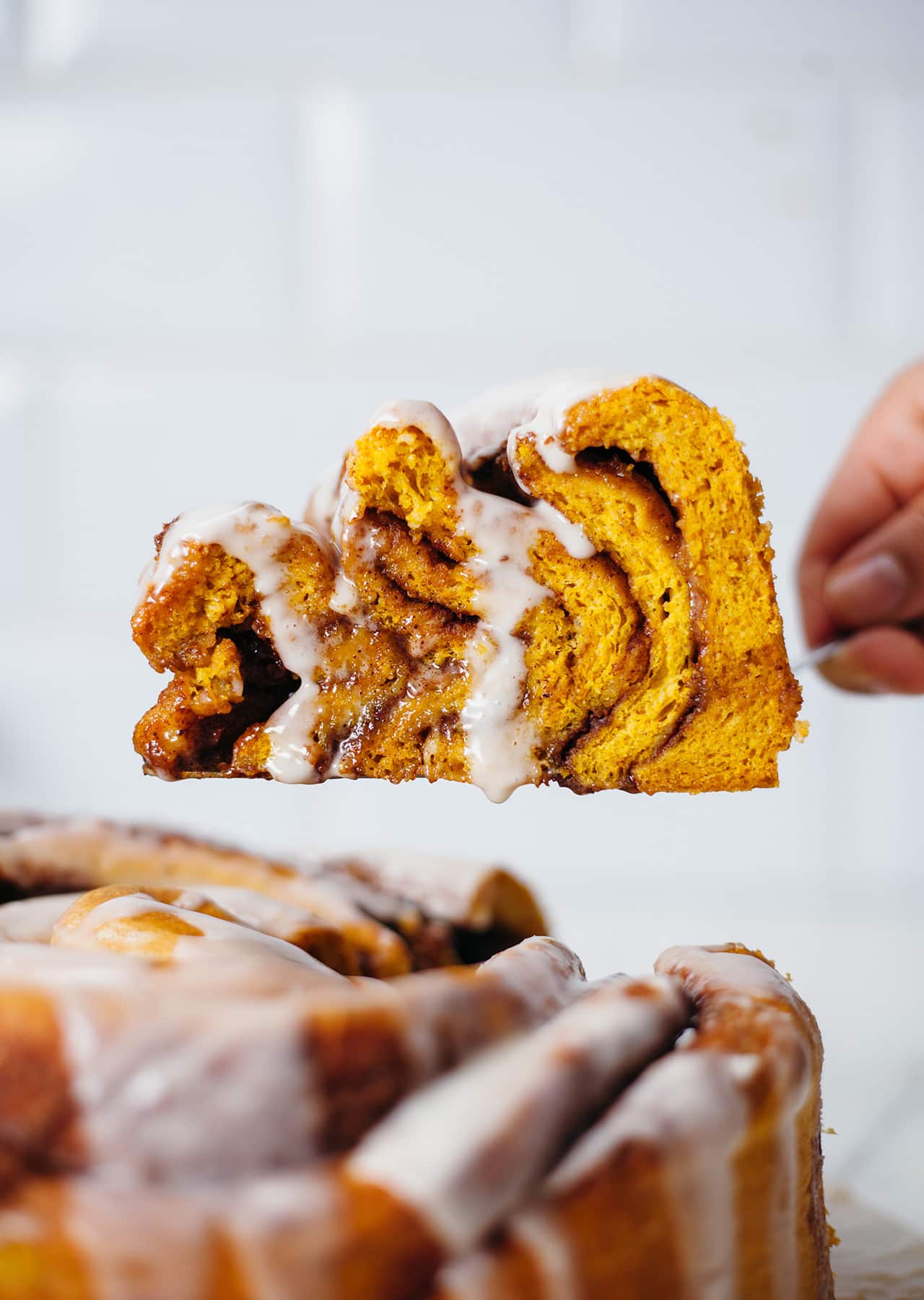 This is best eaten immediatlely.
It's effectively a bread dough, so the longer it's left out, the harder it will become.
Whereas if you eat it straight out of the oven, you'll be tucking into a lovely warm, soft and sweet cinnamon roll.
Yum.
Enjoy!
Roxy & Ben
This recipe is supported by Flora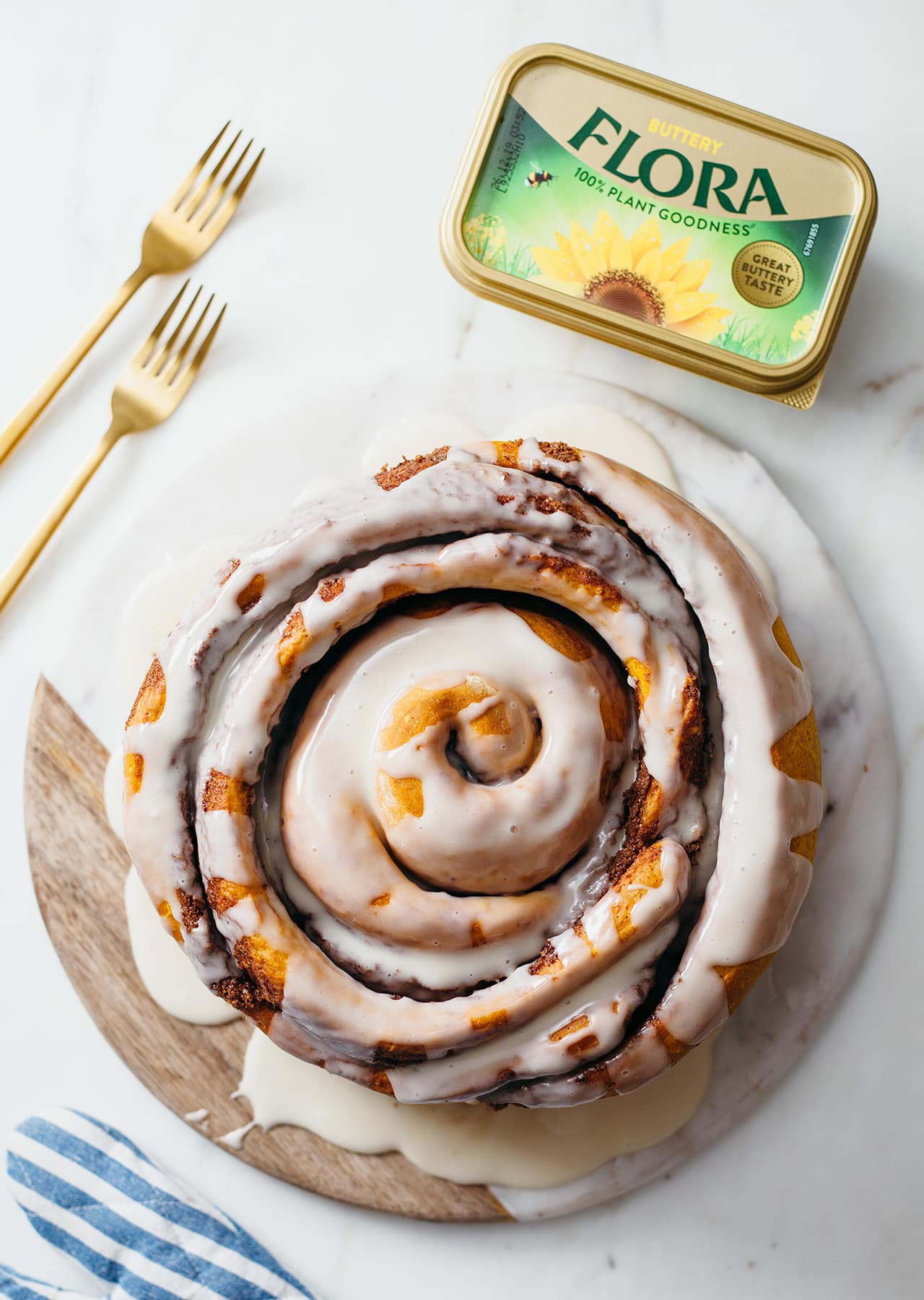 Giant Pumpkin Spiced Cinnamon Roll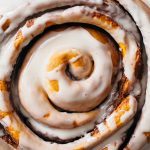 Ben, So Vegan
Epic. It's an often overused word to describe food. But here it feels perfectly sensible. This totally epic giant pumpkin spiced cinnamon…
Print This
Ingredients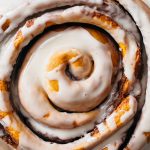 For the dough:
700g / 24.6oz strong white bread flour, plus extra

2 tsp fast action yeast

1 tsp cinnamon powder

large pinch of salt

4 tbsp light brown sugar

6 tbsp Flora Buttery

250ml / 8.4 fl.oz plant-based milk

1 cup tinned pumpkin puree 

oil for greasing
For the pumpkin spice:
4 tbsp cinnamon powder

2 tbsp ground ginger

1/2 tbsp ground nutmeg

140g / 5oz light brown sugar

150g / 5.3oz Flora Buttery
For the frosting:
120g / 4.2oz vegan cream cheese

2 tbsp Flora Buttery

2 cups icing sugar

2 tsp plant-based milk

Instructions
First make the dough by combining the flour, yeast, cinnamon and sugar with a large pinch of salt in a large mixing bowl.

Melt the Flora Buttery with the plant-based milk in a small saucepan on a low-medium heat, then pour the liquid into the large mixing bowl along with the pumpkin puree. Stir the dry and the wet ingredients together with a wooden spoon.

Transfer the dough to a floured work surface and knead for 5 minutes. Add a little more flour as you go if the dough becomes too sticky. Transfer the dough to a lightly oiled bowl (we use the large mixing bowl from earlier), cover with a damp tea towel and leave to prove in a warm place for 1 hour.

Lightly grease a 23cm cake tin and leave to one side.

Gently punch the holes out of the dough and transfer to a well-floured work surface. Roll it out into a rectangle approx 50cm by 30cm.

Use a knife or pizza cutter to trim the top and bottom so the edges are relatively straight.

Combine the pumpkin spice ingredients together until fully combined. Then spoon over the dough and smooth out with the back of a metal spoon.

Using a knife or pizza cutter, make 3 vertical cuts into the dough to create 4 strips. Roll the first strip of dough, then roll the second strip around it. Repeat for the remaining 2 strips of dough. 

Place the giant roll in the greased cake tin, cover with a damp towel and leave to prove for 30 minutes.

Meanwhile preheat the oven to 160°C / 320°F.

Bake the cinnamon roll for 45 minutes or until the dough is cooked, then remove from the tin and leave for 10 minutes.

Combine the cream cheese frosting ingredients in a jug and stir until smooth.

Pour the cream cheese frosting all over the giant pumpkin spiced cinnamon roll and there you have it! A complete party show stopper!