We've probably all been there.
Stuffing our faces with brownie after brownie, just wishing that they could be healthy.
Well things are about to change. Let us introduce you to our beetroot brownies.
This epic treat uses less fat and sugar than traditional brownies, and the pureed beetroot helps to create the ultimate gooey texture
Trust us and give them a go.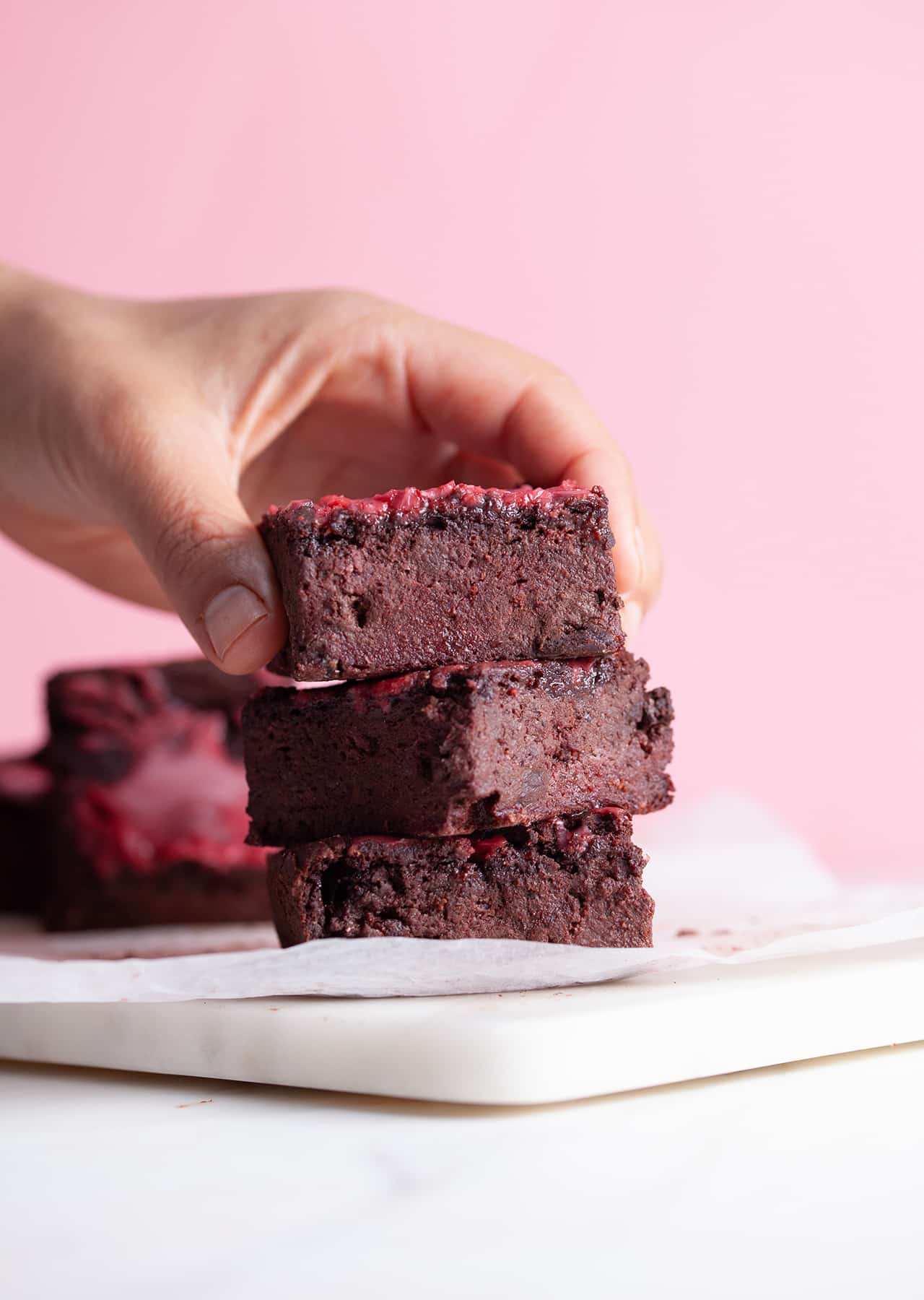 Oh, and don't forget, if you love this, then you'll totally love our debut 5-ingredient cookbook So Vegan in 5, which is available to buy right now.
Enjoy!
Roxy & Ben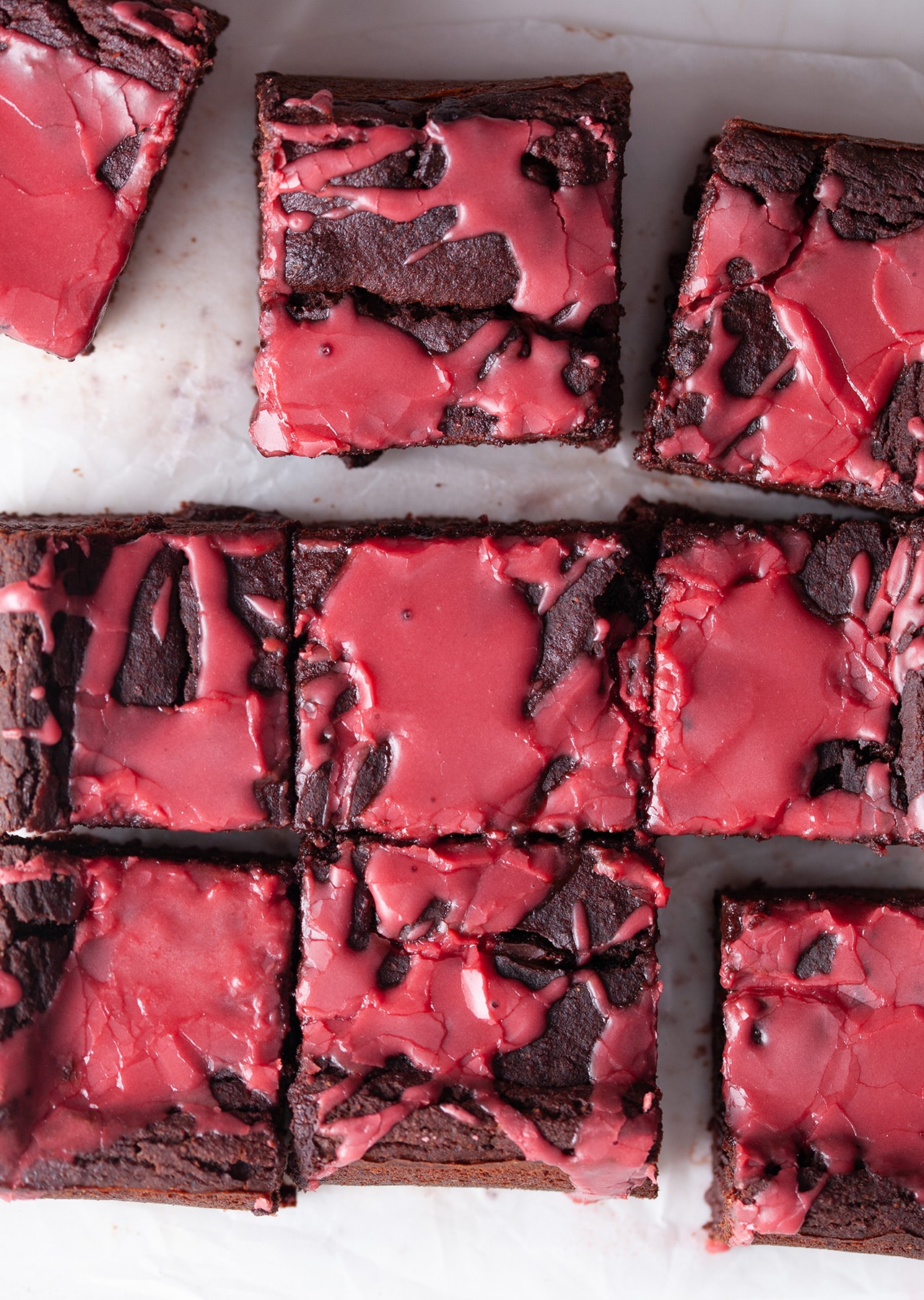 Gooey Beetroot Brownies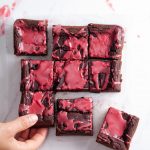 Roxy, So Vegan
We've probably all been there. Stuffing our faces with brownie after brownie, just wishing that they could be healthy. Well things are…
Print This
Ingredients
4 medium beetroots

3 tbsp ground flaxseed  

50g / 1.8oz dairy-free margarine

50g / 1.8oz light brown sugar

150g / 5.3oz dairy-free dark chocolate

100g / 3.5oz wholemeal flour

4 tbsp cocoa powder

2 tsp baking powder

1 tbsp vanilla

pinch of salt
70g / 2.5oz icing sugar
Method
Trim the ends off the beetroots and add the beetroot to a saucepan of boiling water, and boil with the lid on for 45 minutes or until soft.

Remove the beetroots from the saucepan (make sure you don't discard the cooking water) and leave for a few minutes to cool long enough to touch. Meanwhile combine the flaxseed with 9 tbsp of water in a small bowl to make 3 flax eggs, and set to one side to thicken up.

Preheat the oven to 180°C / 356°F fan-assisted and grease a 7-inch square baking tin with margarine.

Once cool enough to touch, peel and discard the beetroot skins and add the flesh to a blender, along with 4 tbsp of water from the saucepan you used to cook the beetroot. Blend until smooth, then set to one side.

In a large mixing bowl, cream the margarine with the sugar. Then add the flax egg, vanilla extract and most of the beetroot puree (leave a tbsp for the icing).

In a separate mixing bowl, combine the flour, cocoa powder and baking powder. Then sieve the dry mixture into the beetroot mixture and gently fold it in, making sure not to 'over mix' the ingredients which might leave you with flat brownies.

Roughly chop the chocolate and add half to the brownie mix along with a pinch of salt. Gently fold to combine. Pour half of the mixture into the baking tin, then cover with a layer of the remaining chocolate pieces, then pour the other half of the brownie mixture on top. Smooth the top with a spatula, then bake for 45-55 minutes or until a toothpick comes out clean.

Leave the brownie to cool for 5 minutes before turning out, then leave to cool further so the top is approximately room temperature.

Meanwhile prepare the beetroot icing by combining the icing sugar with the remaining tbsp of beetroot puree and 2-3 tsp of water, until smooth and runny. Pour the beetroot icing over the brownie, then cut the brownie into 9 squares. Ideally these should be consumed immediately, but they'll also last for a couple of days in the fridge. Absolutely delicious!