This recipe is supported by Tideford Organics
So where do we begin with these mighty vegan meatballs? Well for a start we're really, really excited about sharing this recipe with you guys!
We kept testing and testing (and testing!) this recipe until we were absolutely certain we'd found the perfect blend of flavours and textures.
The meatballs are lovely and crisp on the outside but moist on the inside, and we've packed them with tons of herbs and seasoning so every bite is as satisfying as the last!
For the sauce, we decided to use red wine (ideally dry) to give the sauce lots of depth, which balances really well with the delicious Tideford Organics Tomato & Basil Sauce.
For serving, we recommend preparing a lovely, smooth mashed potato and garnishing with chopped basil. Oh, and what's more is this recipe is entirely gluten-free!
You can find out where to buy the Tideford Organics range here.
Enjoy!
Roxy & Ben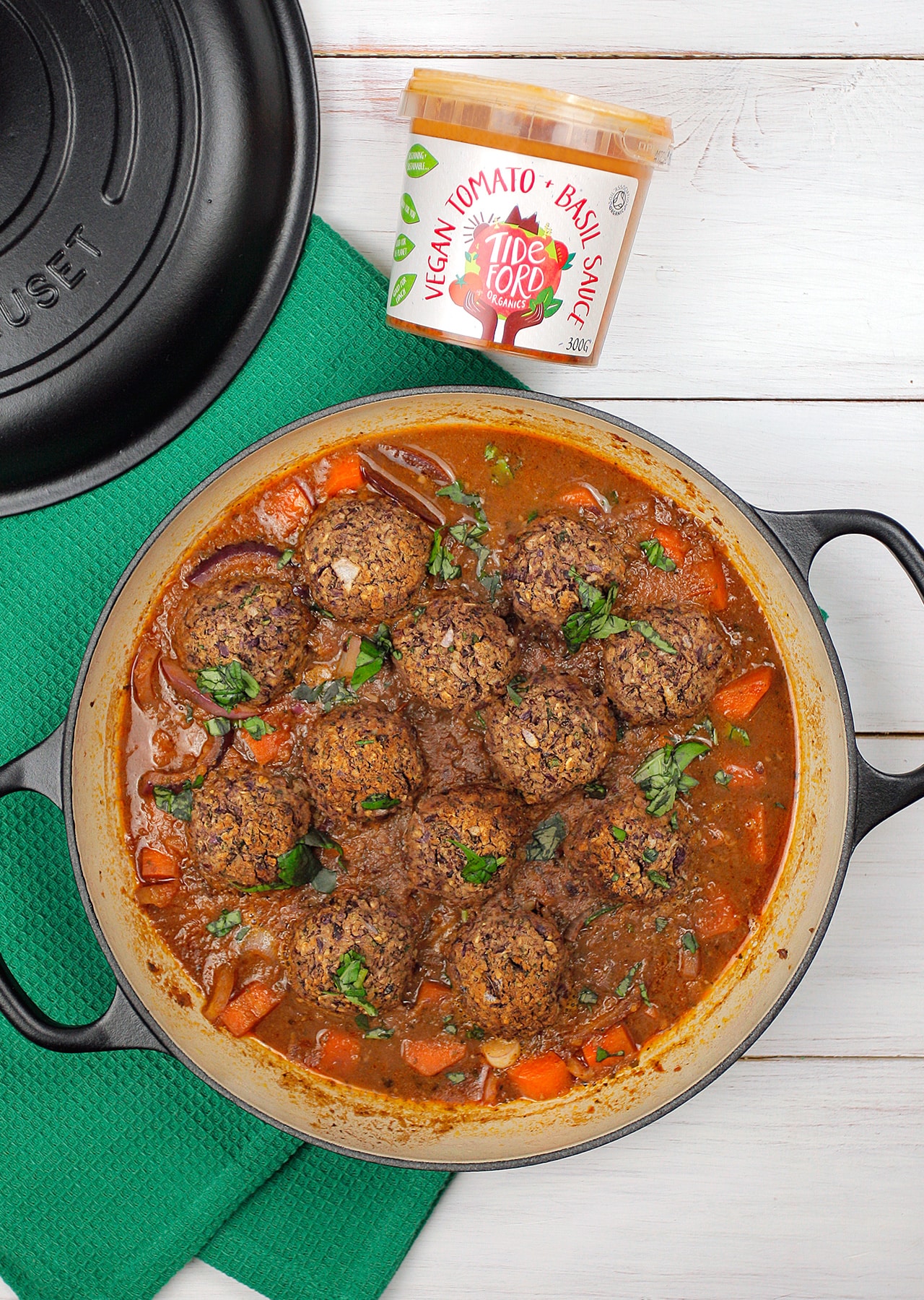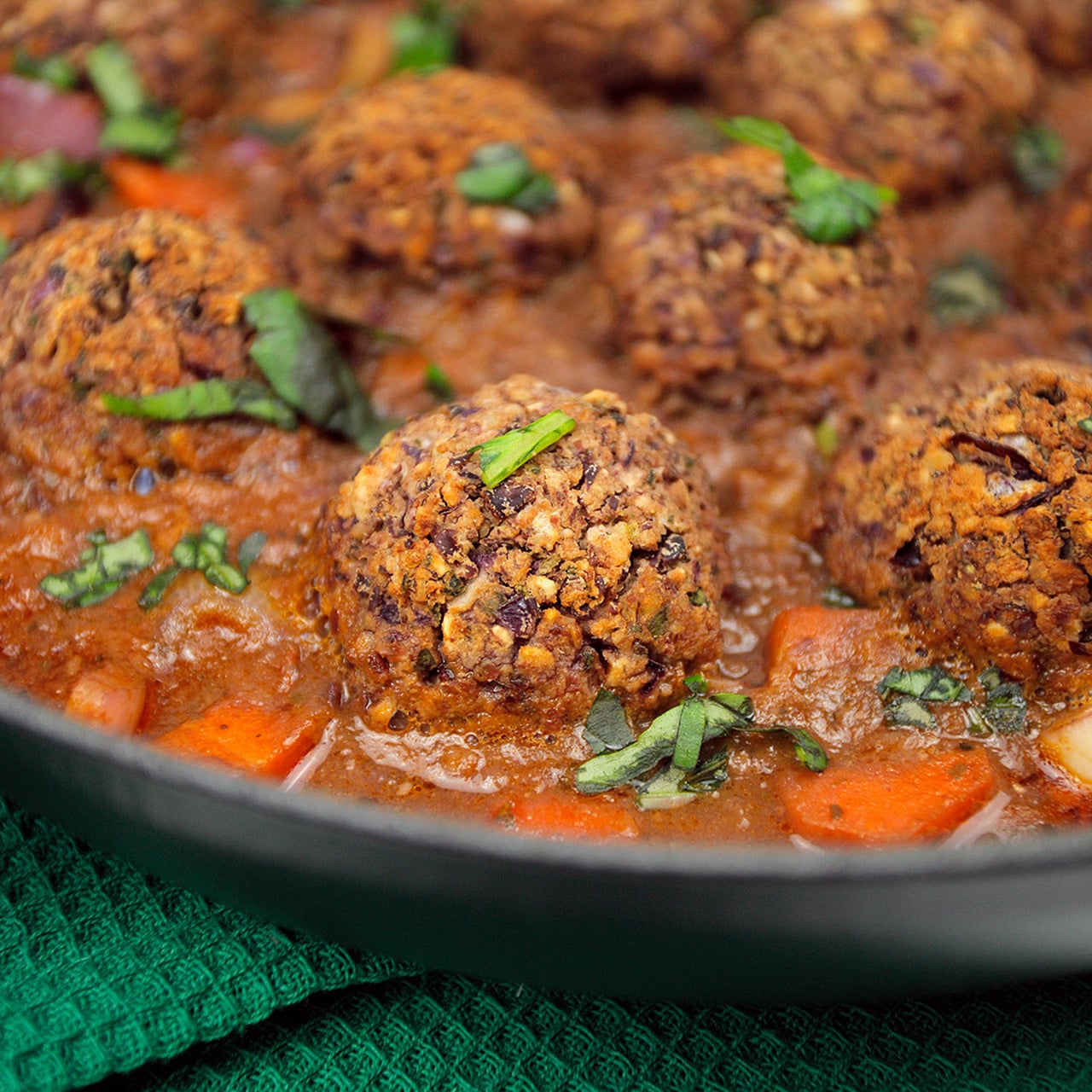 | | |
| --- | --- |
| | |
Preheat the oven to 200°C and line a baking tray with greaseproof paper unless you're using a non stick tray.

Add the meatball ingredients to a food processor and process the ingredients together until the mixture reaches a rough consistency, ensuring some larger pieces remain. It's really important you avoid processing the ingredients for too long, otherwise the meatballs will turn into a mush!

Take roughly a tbsp of the mixture in your hand and roll it into a ball, then place it on the baking tray. Repeat until all the mixture has been used up and you're left with 12 balls.

Transfer the baking tray to the oven and bake the balls for 20 minutes.

Meanwhile, prepare the sauce by first adding a little oil to a frying pan on a medium heat. When the oil is hot, add the red onion and fry for 3 minutes. Then add the carrot and fry for a further 3 minutes, stirring occasionally.

Next, add the wine to the pan and simmer on a low heat for 5 minutes.

Then add the vegetable stock, Tideford Organics Tomato & Basil Sauce, and finally add the meatballs to the pan. Simmer for 10-12 minutes, or until the sauce has started to thicken. Avoid stirring the sauce, otherwise the balls might lose their shape.

Remove the pan from the hob and serve. We recommend serving with mashed potato and a sprinkle of basil. Enjoy!