To make the oat flour from scratch add 2 cups of oats to a blender and blend until fine.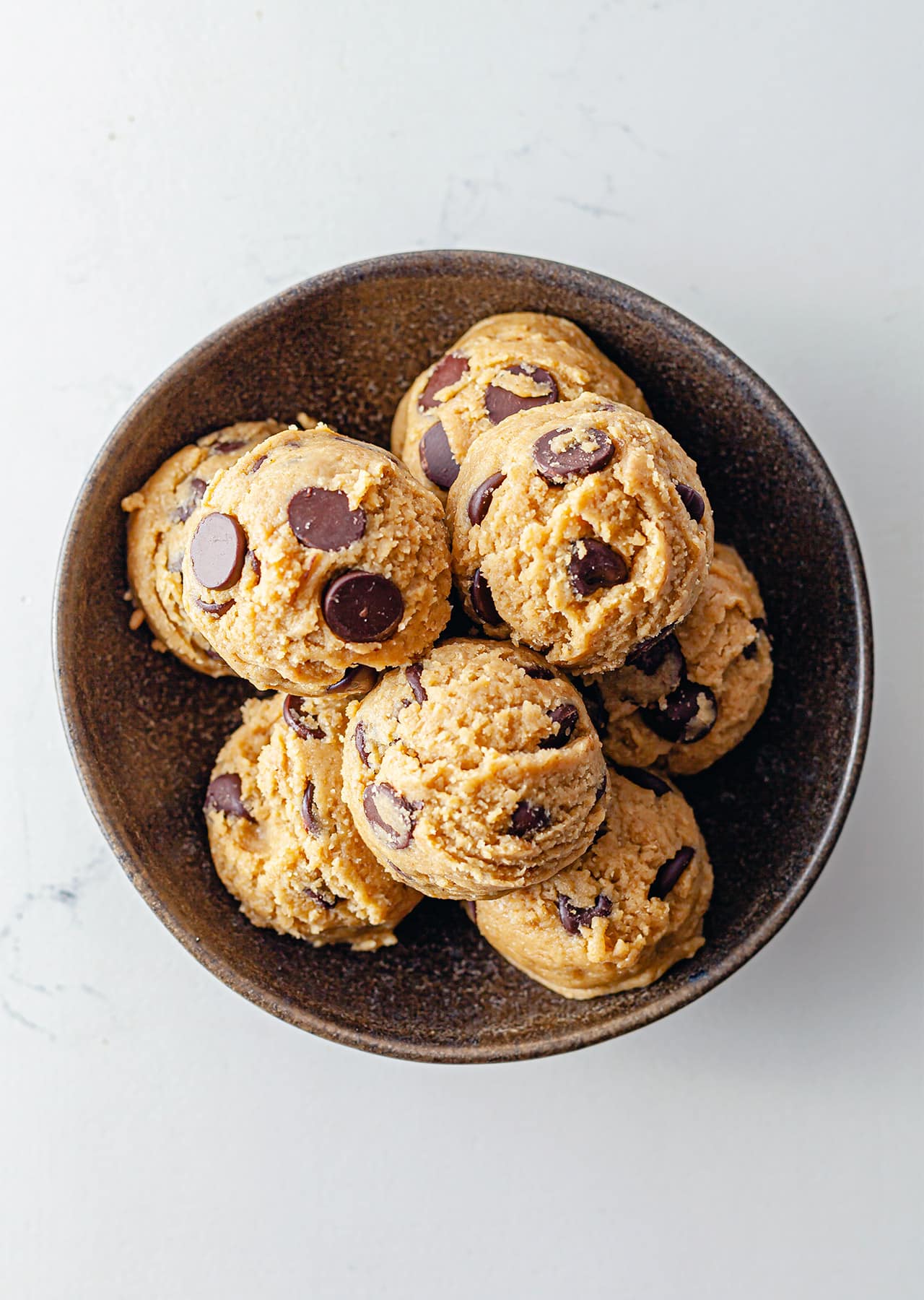 If you're making the oat flour from regular oats, first blend the oats in a blender until fine.

Combine the oat flour, sugar, soya milk, margarine, chocolate chips, and salt in a mixing bowl until it reaches a cookie dough mixture.

Use an ice cream scoop to scoop the cookie dough mixture into 8 equal sized balls and serve.