If you're looking for a comforting recipe to warm you cockles this winter, then look no further.
This chilli cornbread is about as comforting as they come.
A warm and smokey bean chilli, topped with a thick layer of soft cornbread.
And yes, it tastes as good as it sounds!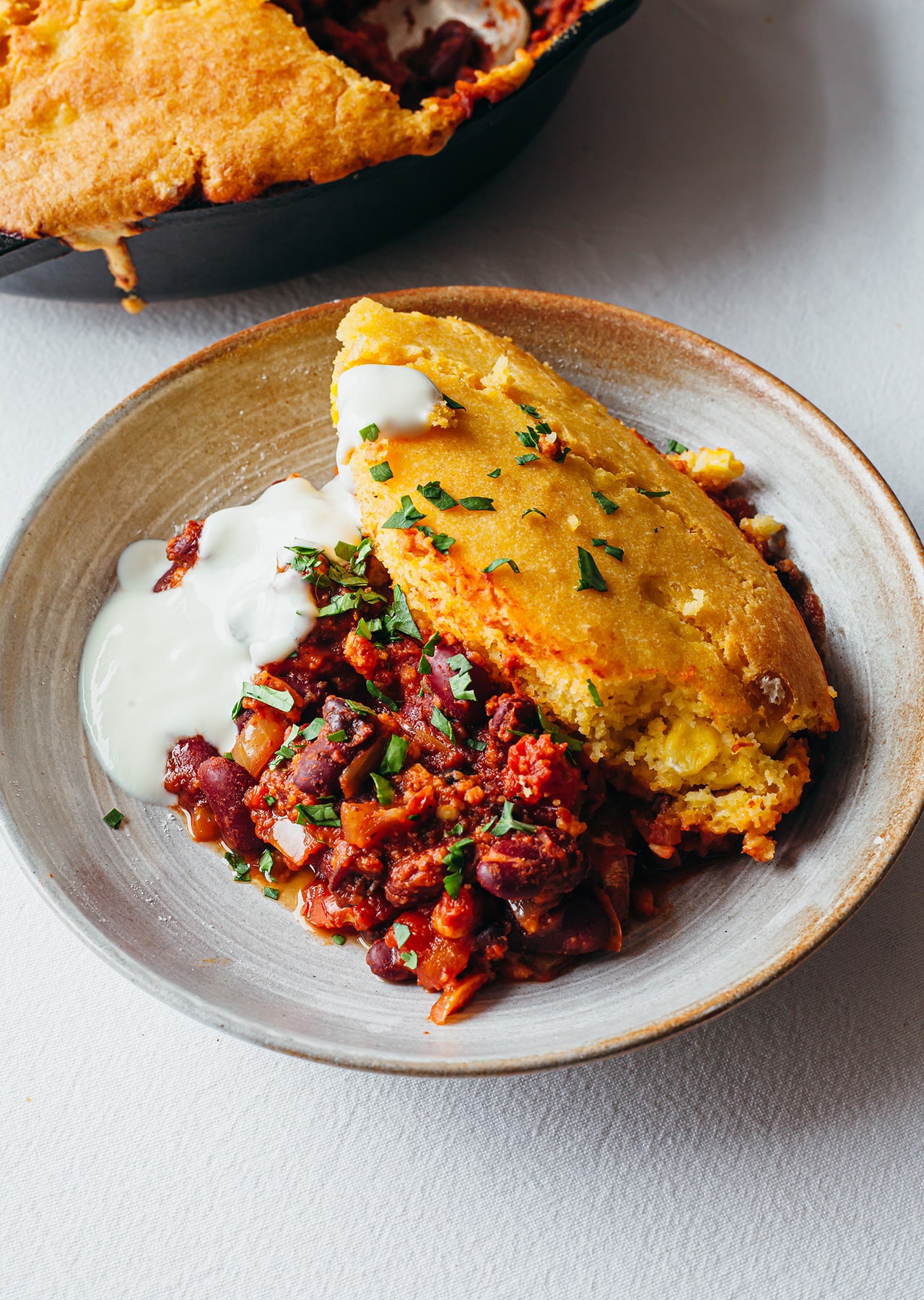 But the best thing about this dish?
You can cook the entire meal in one pan. Win.
We're all about keeping things super simple and here we use our oven-proof pan to cook the chilli, then we top it with the cornbread mixture.
Simple.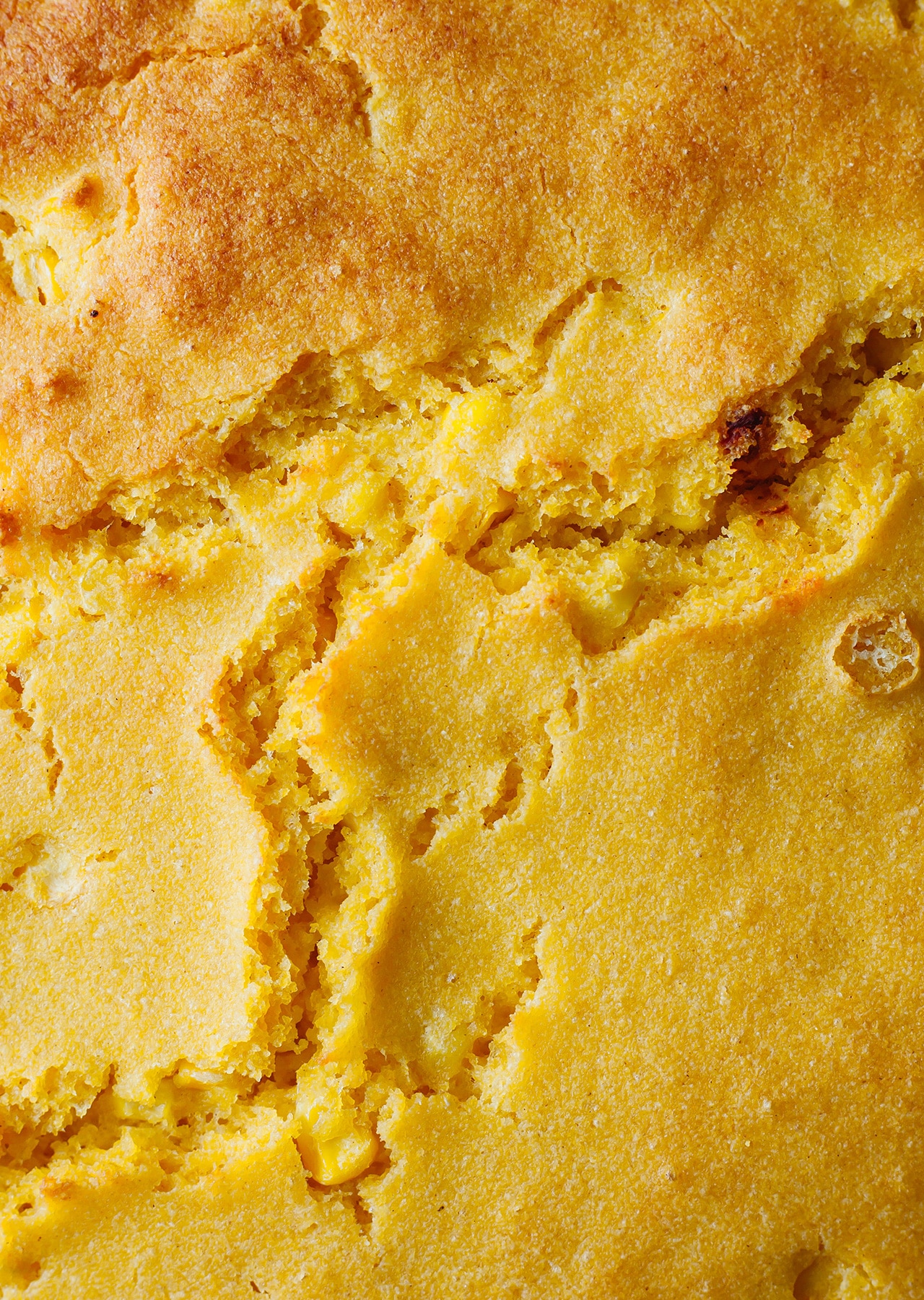 Here's what you need to know:
For the chilli you can use any type of bean you like. We love to use up whatever we have in the cupboards: kidney, pinto and black are our favourites.
Here in the UK we use polenta – which is effectively coarse cornmeal – to make our cornbread. It has a slightly coarse texture which turns into a lovely cornbread, but fine cornmeal will also work.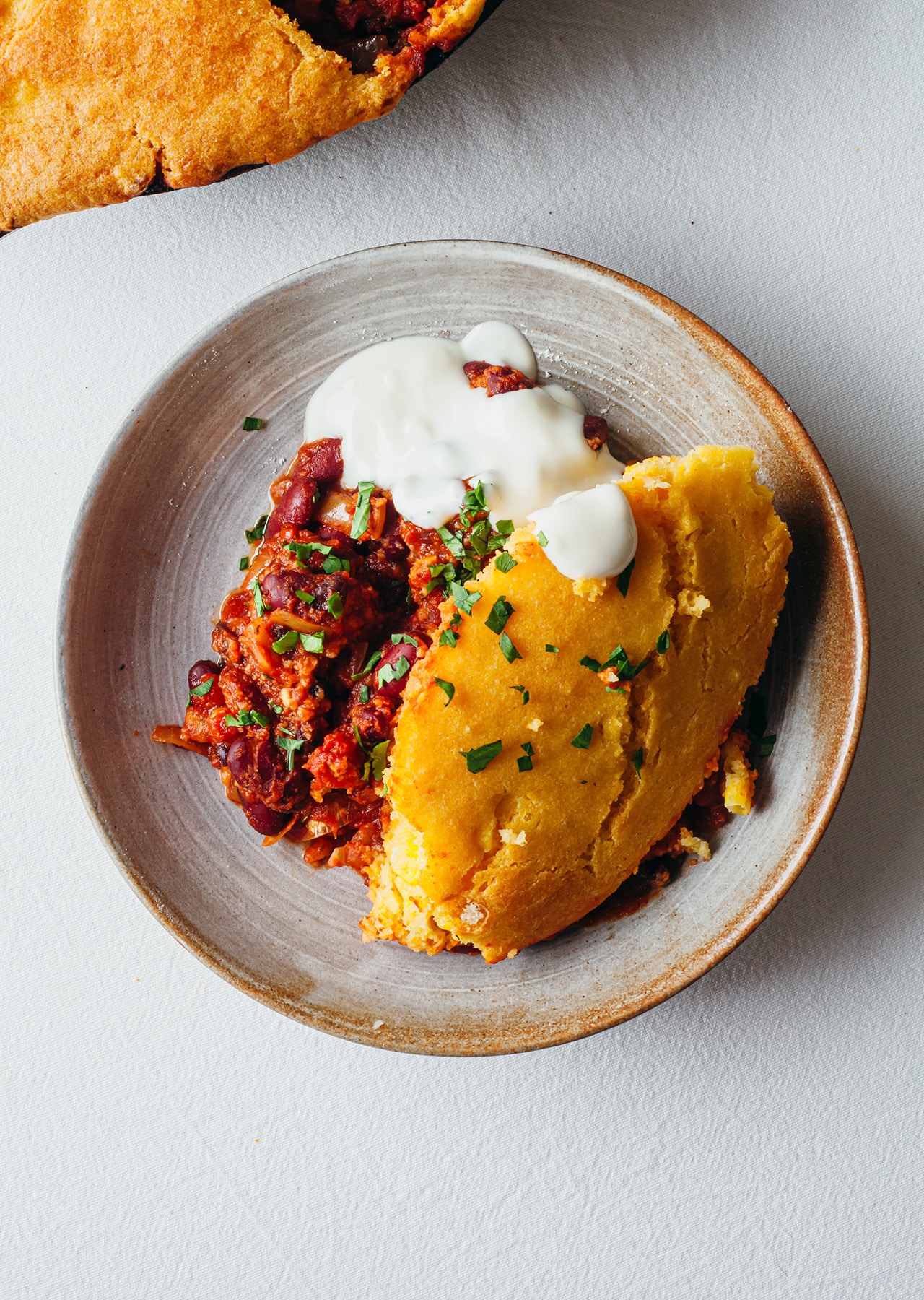 Ingredients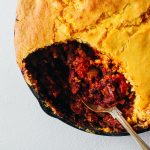 For the chilli:
vegetable oil
1 onion
4 garlic cloves
1 red chilli
4 tsp smoked paprika
2 tsp cumin powder
1 tsp cayenne pepper
1 tbsp dried mixed herbs
3 x 400g / 14oz tins of beans (we use black, pinto and kidney)
2 x 400g / 14oz tins of chopped tomatoes
1 tbsp granulated sugar
4 tbsp tomato puree
salt
For the cornbread:
2 tsp apple cider vinegar
500ml / 17fl.oz soya milk
250g / 8.8oz coarse cornmeal or polenta
150g / 5.3oz plain flour
1 tbsp baking powder
1 tbsp granulated sugar
80ml / 2.7fl.oz vegetable oil
200g / 7.1oz frozen sweetcorn
To serve (optional):
vegan plain yoghurt
coriander
Method
Heat a little vegetable oil in an oven-proof pan on a medium heat. While the oil heats up, peel and slice the onion and garlic and finely slice the chilli. Then add them all to the pan and fry for 8-10 minutes, stirring frequently.
Add the smoked paprika, cumin, cayenne and mixed herbs to the pan and fry for a further 2 minutes.
Drain and rinse the beans and add them to the pan along with the tinned tomatoes, sugar, tomato puree, a generous pinch of salt and 180ml / 6.1fl.oz water. Stir to combine, bring to the boil then leave to simmer for 10-15 minutes, stirring frequently.
Meanwhile to prepare the cornbread transfer the soya milk to a jug and stir in the apple cider vinegar. Then combine the cornmeal, flour, baking powder, sugar and ½ tsp salt in a mixing bowl. Pour in the soya milk from earlier and vegetable oil and stir to combine Finally add the sweetcorn and stir. Then preheat the oven to 190°C / 356°F fan.
Pour the cornbread mixture over the chilli and spread it out evenly then bake for 30-35 minutes or until the cornbread is golden brown.
To finish, roughly chop a few coriander leaves and sprinkle them over each serving along with a spoonful of plain vegan yoghurt.
Did You Make This Recipe?
Don't forget to share your SO VEGAN creations on Instagram and tag us at
@SOVEGAN
!