Pulp Fiction. A absolute classic.
The music, the characters, the cinematography. Oh, and don't forget the dancing!
Inspired by that memorable scene, here's our vegan version of the 'Pulp Fiction $5 Milkshake'.
It's super easy to prepare and just as impressive.
And it's definitely one to impress your other half this Valentine's Day!
If you love this, then you'll totally love our debut 5-ingredient cookbook So Vegan in 5, which is out right now. 
Happy Valentine's Day!
Roxy & Ben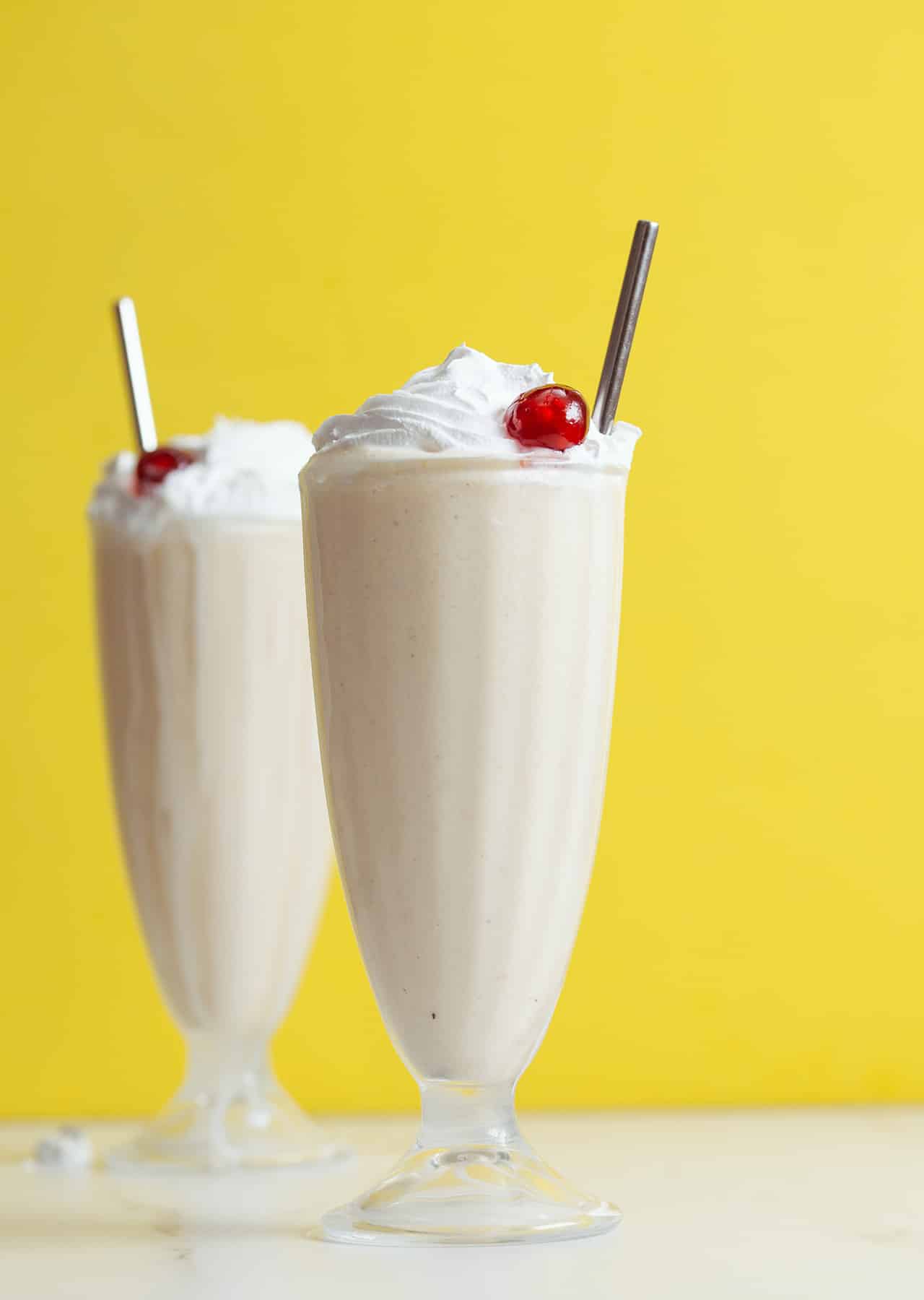 $5 Milkshake - Pulp Fiction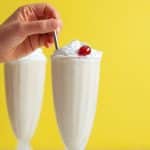 Ben, So Vegan
Pulp Fiction. A absolute classic. The music, the characters, the cinematography. Oh, and don't forget the dancing! Inspired by that memorable scene,…
Print This
Ingredients
2 bananas

100g (3.5oz) vegan plain yoghurt

200g (7oz) vegan vanilla ice cream

1 tsp vanilla extract

1 tbsp maple syrup

150ml (5fl.oz) oat milk (or any plant-based milk)

handful of ice

vegan squirty cream
2 glace cherries