Be sure to use gluten-free oats to make this recipe gluten-free.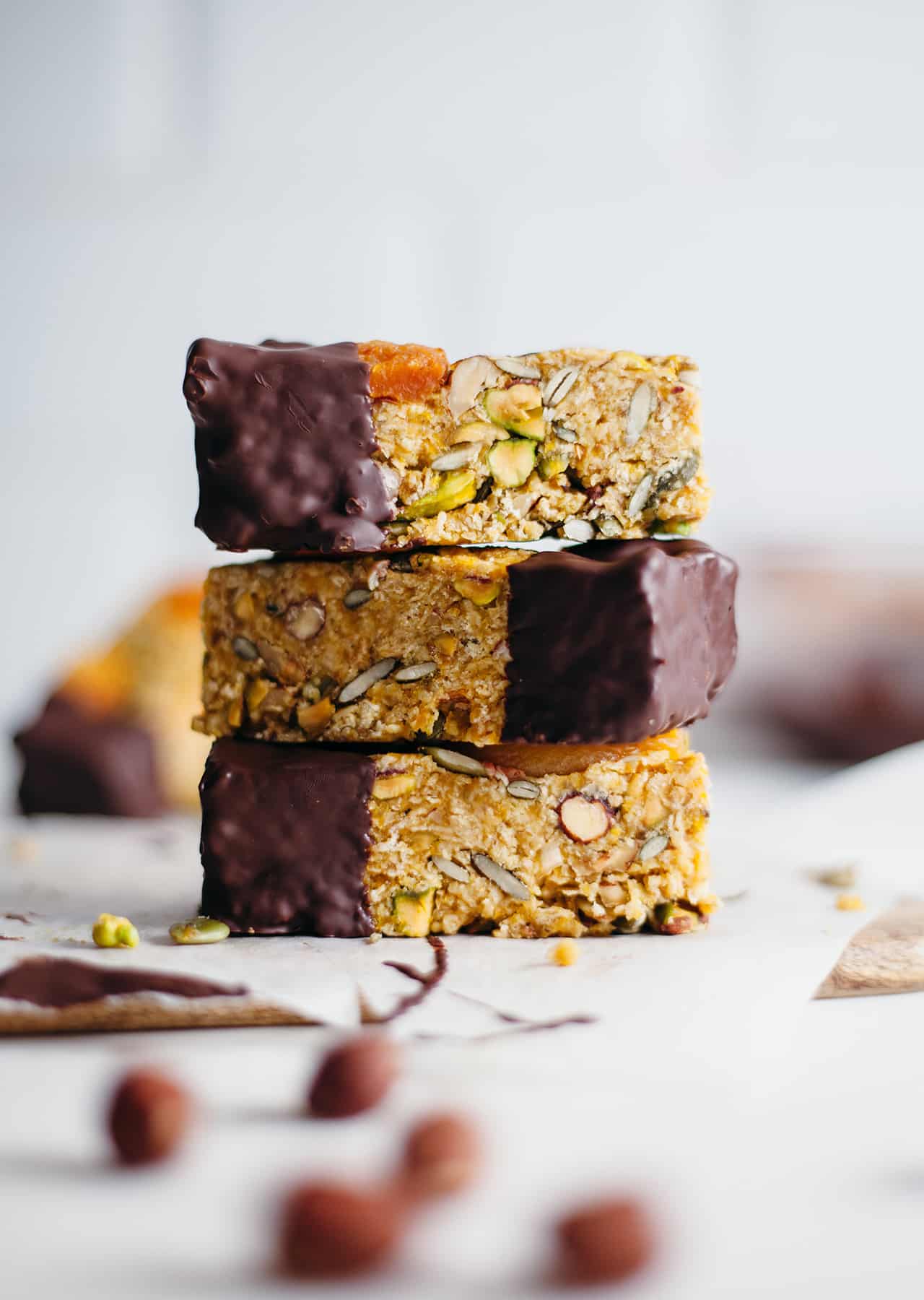 Raw Apricot & Ginger Energy Bars

Raw Apricot & Ginger Energy Bars 🌱 Looking for tasty vegan recipes? Check out our cookbook So Vegan In 5: sovegan.co/cookbook

Posted by So Vegan on Thursday, 15 August 2019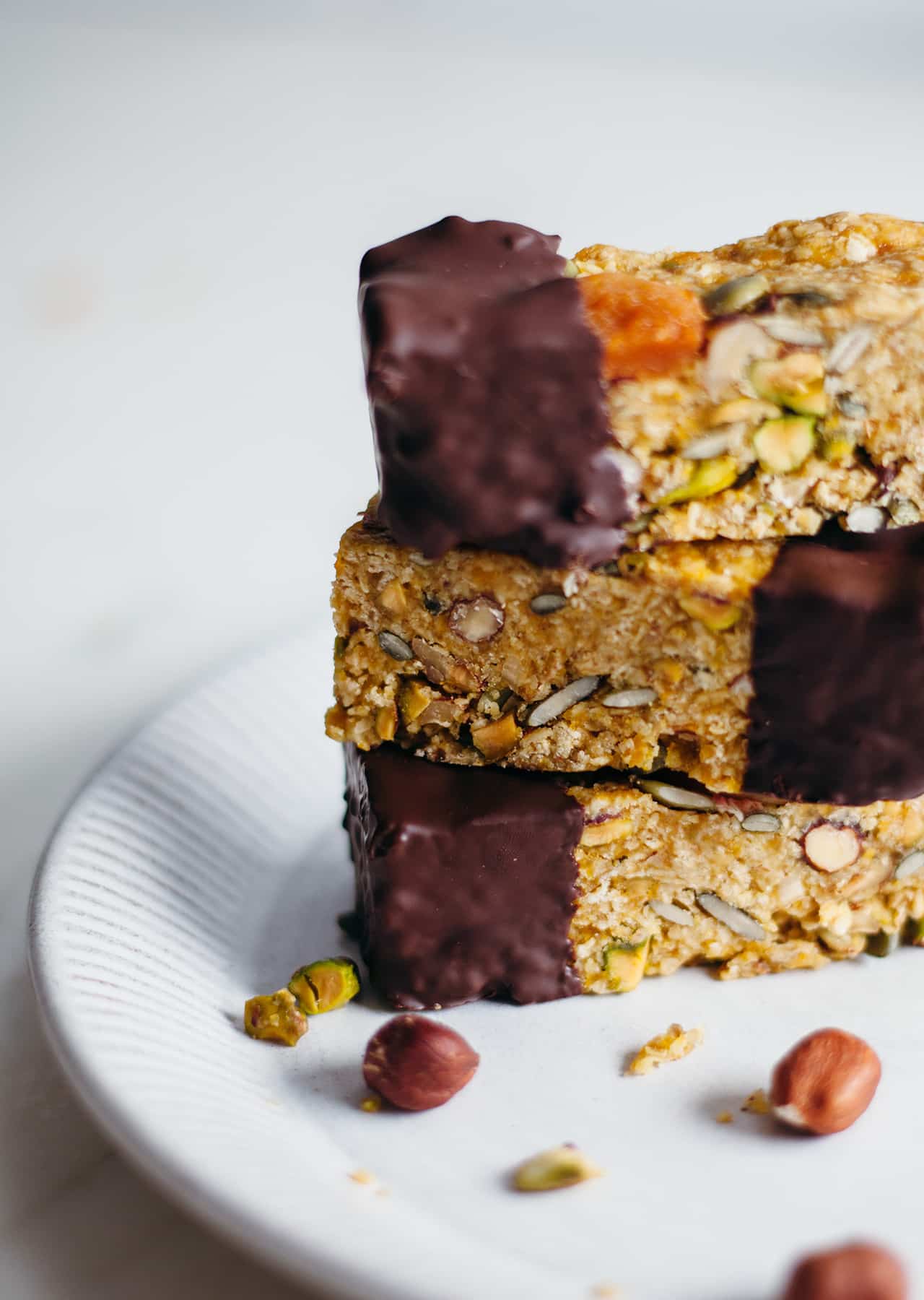 Ingredients
200g / 7oz dried apricots, plus extra for decoration

4 tbsp maple syrup

100g / 3.5oz coconut oil

200g / 7oz oats

2 tbsp ground ginger

60g / 2.1 hazelnuts

60g / 2.1oz pistachios

60g / 2.1oz pumpkin seeds 

80g / 2.8oz dark chocolate
Method
Transfer the apricots to a small bowl and cover with hot water straight from the kettle. Leave to soak for 5 minutes (this will help them break down), then drain and transfer to a food processor along with the maple syrup and coconut oil. Process until fully combined.

Add the oats and ginger to the food processor and pulse half a dozen times until mostly combined. Then transfer the contents of the food processor to a mixing bowl. 

Roughly chop the hazelnuts and pistachios, and add them to the bowl along with the pumpkin seeds. Stir everything until fully incorporated. 

Line a 7" square tin with baking paper and pour the mixture into the tin. Even out the top with the back of a metal spoon or by pushing down using a small piece of baking paper. Then decorate with a few apricots on top and even out the top again, pushing the apricots into the mixture.

Pop the tin in the refrigerator for 2 hours. 

Remove the bars from the tin.

Melt the chocolate in the microwave or in a bowl on top of a saucepan containing a little water on a medium heat. Once the chocolate has melted, transfer it to a small glass or bowl.

Dunk the end of each bar into the chocolate and place on a piece of baking paper to cool.

All done! Keep the bars in an airtight container in the refrigerator for up to 1 week.
Did You Make This Recipe?
Don't forget to share your SO VEGAN creations on Instagram and tag us at
@SOVEGAN
!