Potato. The greatest vegetable on planet earth.
We always get excited at the prospect of homemade fries.
Whether it's seasoned simply with za-atar, loaded generously with vegan pesto or, like we do here, turned into a Vietnamese-inspired dish.
Yum. Yum. Yum.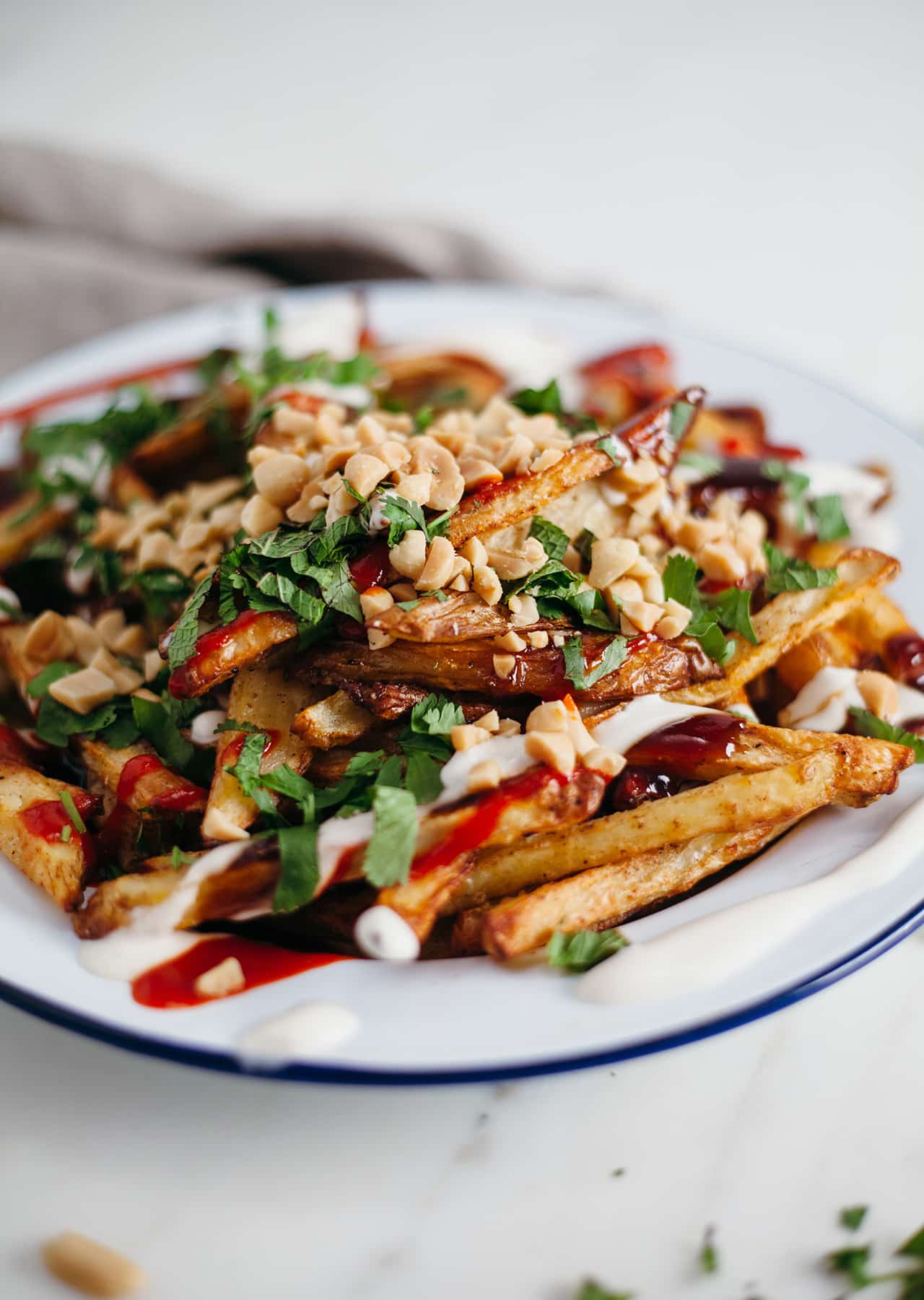 These fries are super simple. We season with some classic Vietnamese flavours, including cinnamon, then cover them in fresh mint and coriander.
The hoisin sauce and Siracha give the fries a lovely twang, which pair perfectly with our homemade garlic mayo.
Oh, and don't forget, if you love this, then you'll totally love our debut 5-ingredient cookbook So Vegan in 5, which is available to buy now.
Enjoy!
Roxy & Ben
Vietnamese Fries

Vietnamese Fries 🍟 Looking for tasty vegan recipes? Check out our cookbook So Vegan In 5: sovegan.co/cookbook

Posted by So Vegan on Thursday, 15 August 2019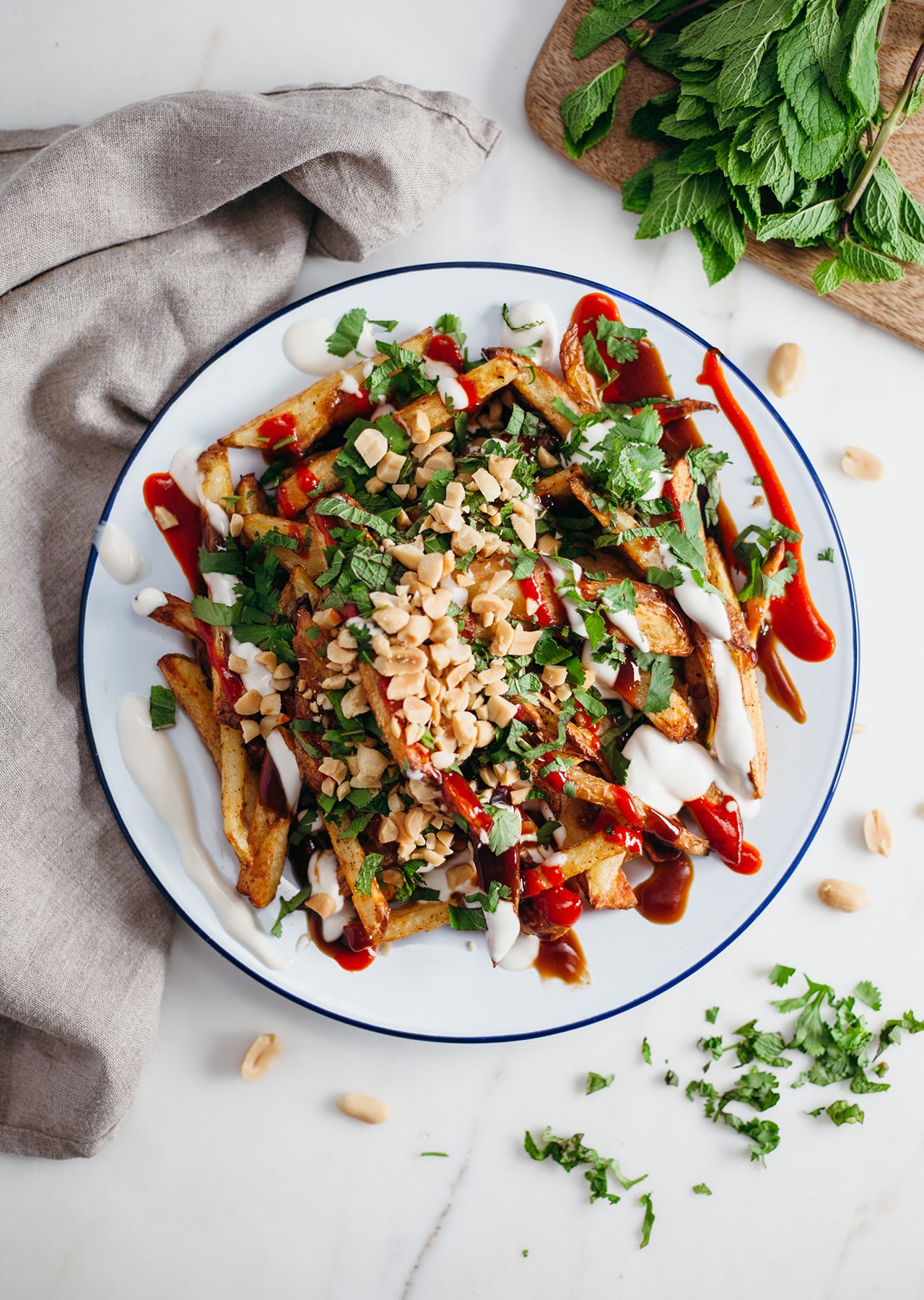 Vietnamese-Inspired Fries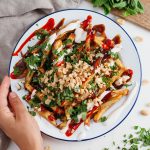 Roxy, So Vegan
Potato. The greatest vegetable on planet earth. We always get excited at the prospect of homemade fries. Whether it's seasoned simply with…
Print This
Ingredients
4 large potatoes
drizzle of olive oil
salt and pepper
1/4 tsp cinnamon powder
1/4 tsp chilli powder
1 heaped tbsp vegan mayo
1/4 tsp garlic powder
1 tbsp plant-based milk
Sriracha sauce
hoisin sauce
handful of fresh coriander
handful of fresh mint
handful of salted peanuts
Instructions
Preheat the oven to 200°C / 390°F and line a baking tray with baking paper.
Slice the potatoes into fries and transfer to the baking tray. Drizzle with a little olive oil and season with the cinnamon, chilli powder and salt and pepper. Mix everything with your hands, then even out the potato on the tray.
Roast for 25 – 35 minutes until the chips are golden and crispy. Check up on them halfway through and move them around the tray to ensure the cook evenly.
Meanwhile prepare the garlic mayo by combining the vegan mayo with the garlic powder and plant-based milk (add more if needed, enough so it's runny but not watery). Stir until combined. Then roughly chop the coriander, mint and peanuts.
When the chips are cooked, transfer them to a serving dish and top with generous amounts of sriracha, hoisin sauce and garlic mayo. Then sprinkle over the coriander and mint, and finish with the chopped peanuts. And there you have it! Super easy Vietnamese fries.