Use gluten-free pasta to make this recipe gluten-free.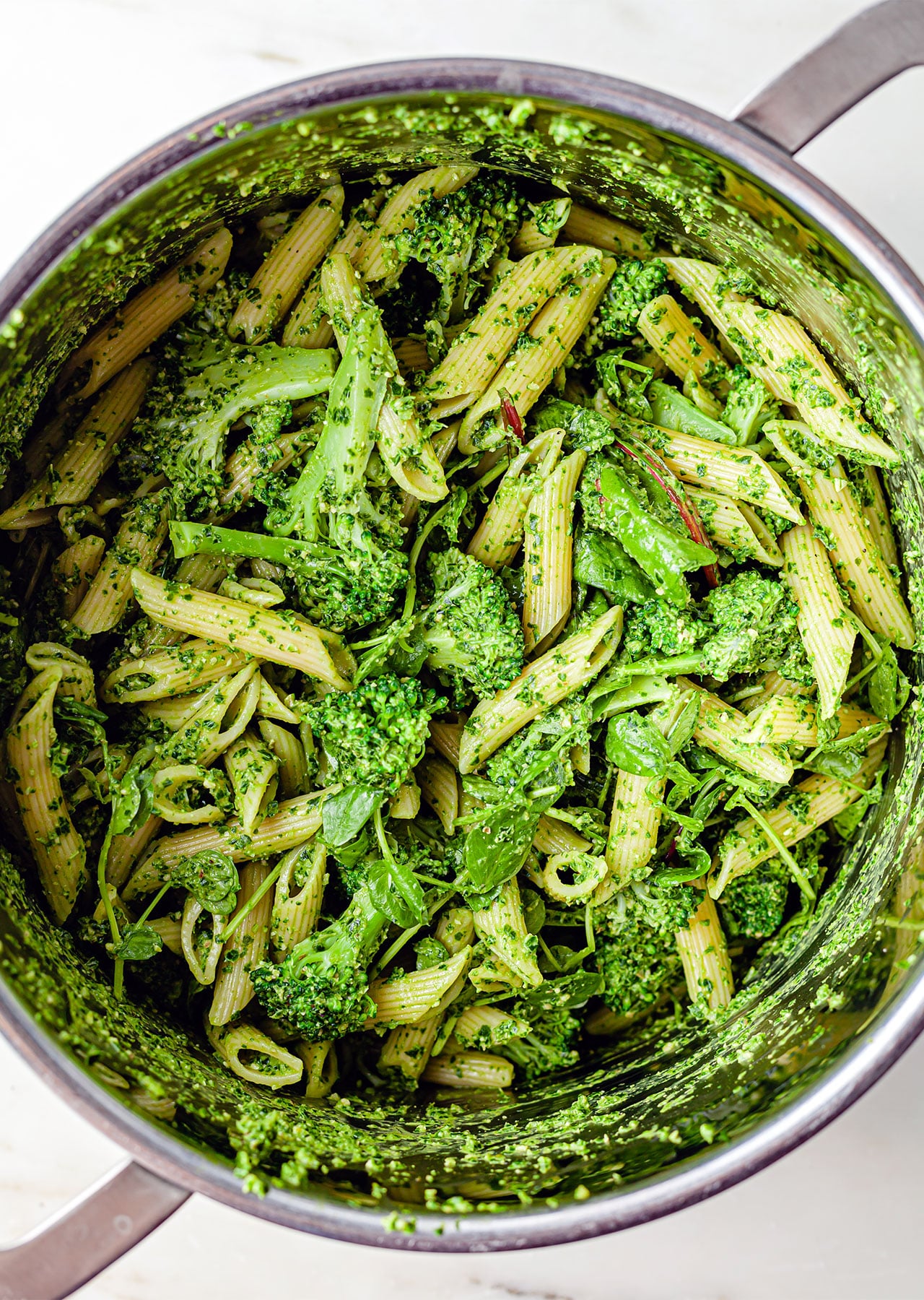 Super Green Pasta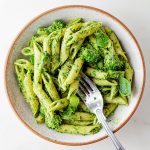 Roxy, So Vegan
There's something really appealing about making a pesto pasta. We just love the vibrant colour because we know it's going to be packed with tons of nutrition and fresh flavours
Print This
Ingredients
320g / 11.3oz penne pasta
1 broccoli, sliced into small florets
3 handfuls of kale, roughly chopped
3 handfuls of spinach
3 garlic cloves, peeled
1/2 cup walnuts
1 lemon, juice only
3 tbsp nutritional yeast
1 large handful of fresh basil
2 tbsp olive oil
salt + pepper
2 handfuls of mixed green leaves
Instructions
Bring a saucepan of salted water to the boil. Add the pasta and cook for 6 minutes. Next add the broccoli to the saucepan and boil for a further 5 minutes or until the pasta is al dente and the broccoli is cooked, then drain and reserve the pasta water to use in the next step.
Meanwhile add the kale, spinach, garlic, walnuts, lemon juice, nutritional yeast, basil, olive oil, large pinches of salt and pepper, and 1.5 cups of pasta water to a food processor. Process until smooth.
Mix the green sauce with the pasta and stir in the mixed green leaves, then serve.