With summer is in full swing, we'll find any excuse to have a BBQ.
We absolutely love spending time outdoors in the warmer months.
We also love eating delicious food, so a BBQ really does have it all.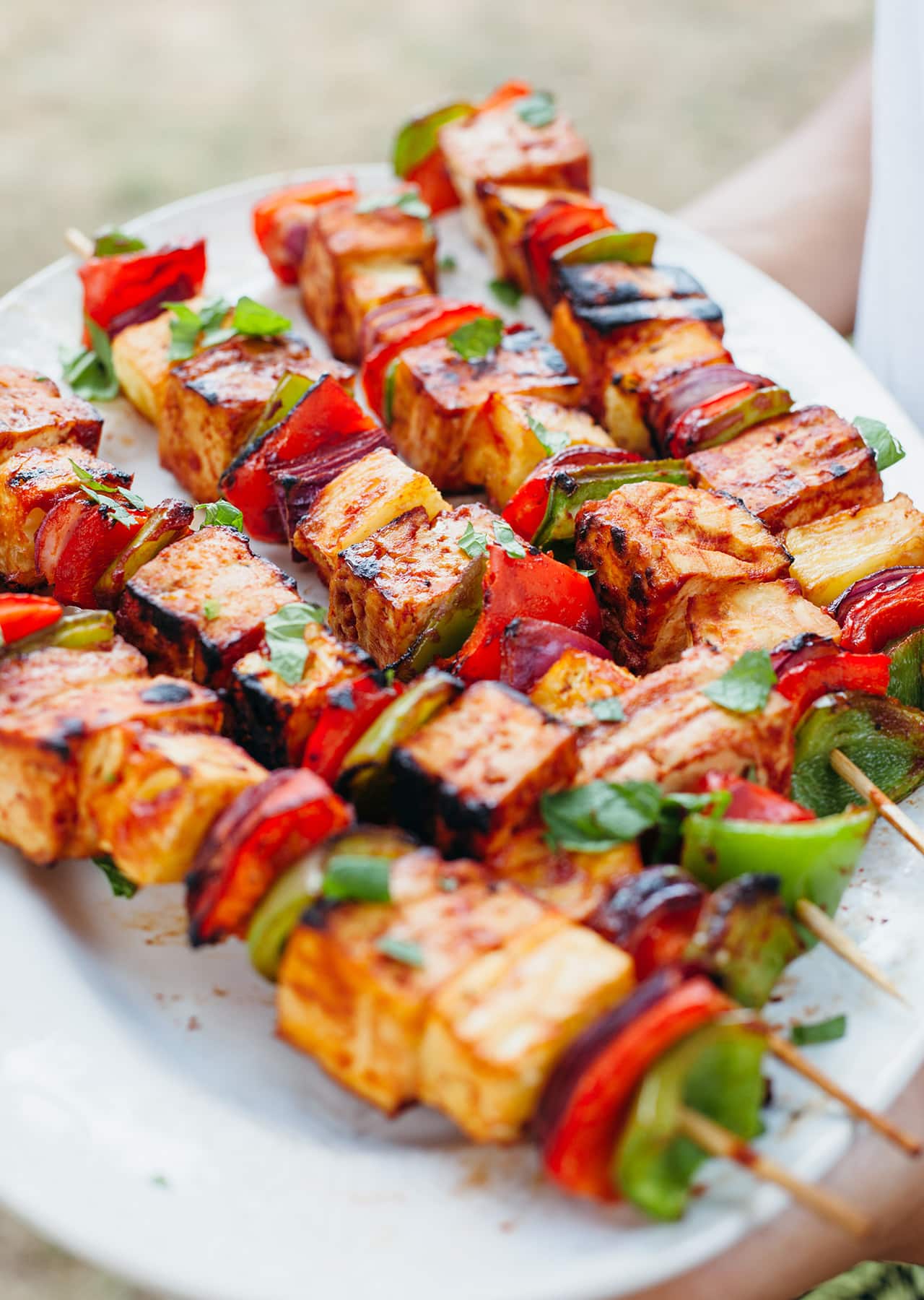 Skewers are a great way to add variety to the BBQ spread.
Firm chunks of tofu marinated in our favourite Chinese-inspired sauce, alongside juicy chunks of pineapple…these skewers are mouthwateringly good.
And what's more, they're really easy to create. We try to leave the tofu to marinade for as long as possible (ideally a minimum of 2 minimum, but don't worry if you don't have time, you can reduce this step if you need to).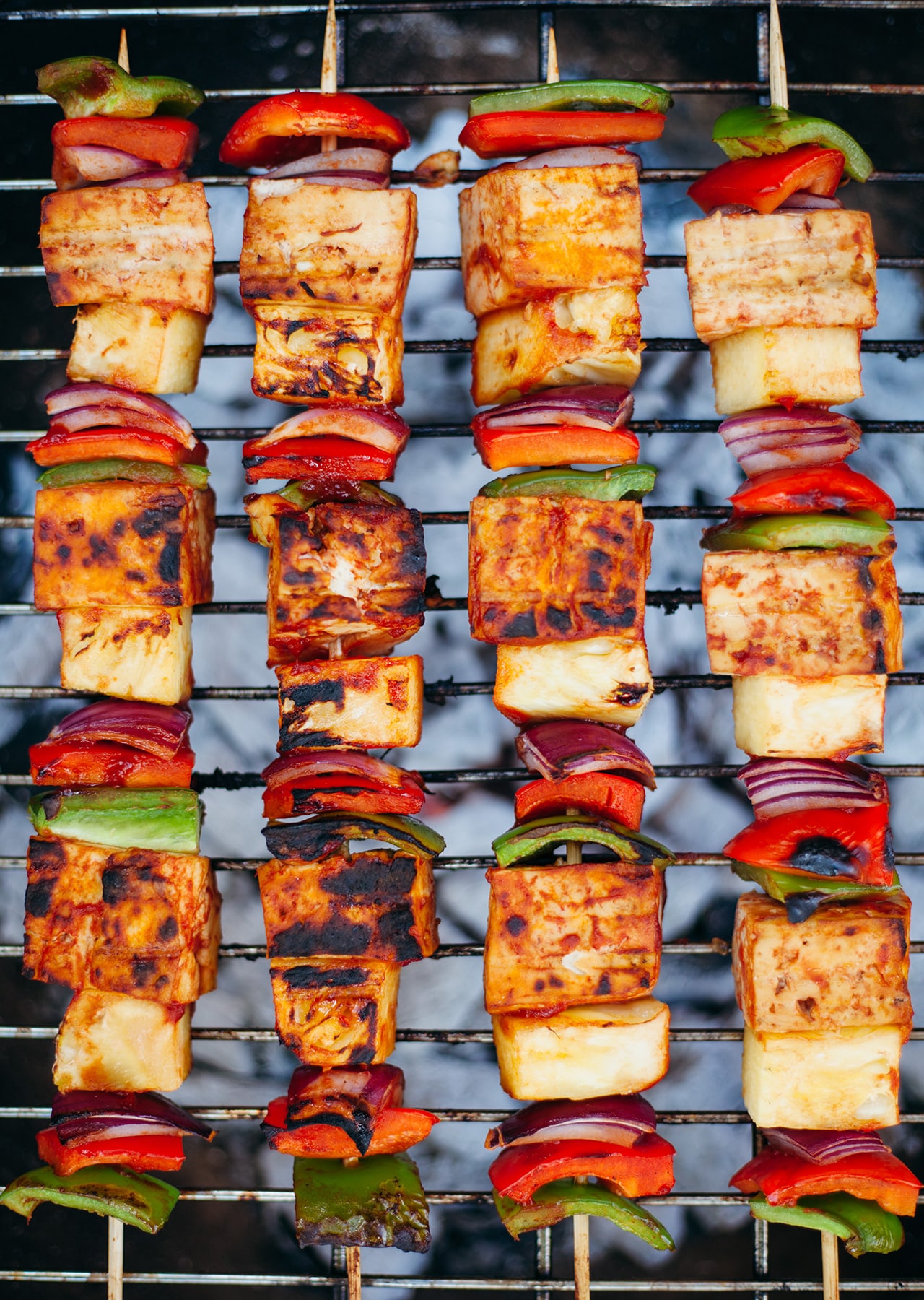 Happy bbqing!
And don't forget, if you love this, then you'll totally love our debut 5-ingredient cookbook So Vegan in 5, which is available to buy right now.
Enjoy!
Roxy & Ben
Love a BBQ? Check out our Sweet & Sour Tofu Skewers 😍

Looking for tasty vegan recipes? Check out our cookbook So Vegan In 5: sovegan.co/cookbook

Posted by So Vegan on Tuesday, 16 July 2019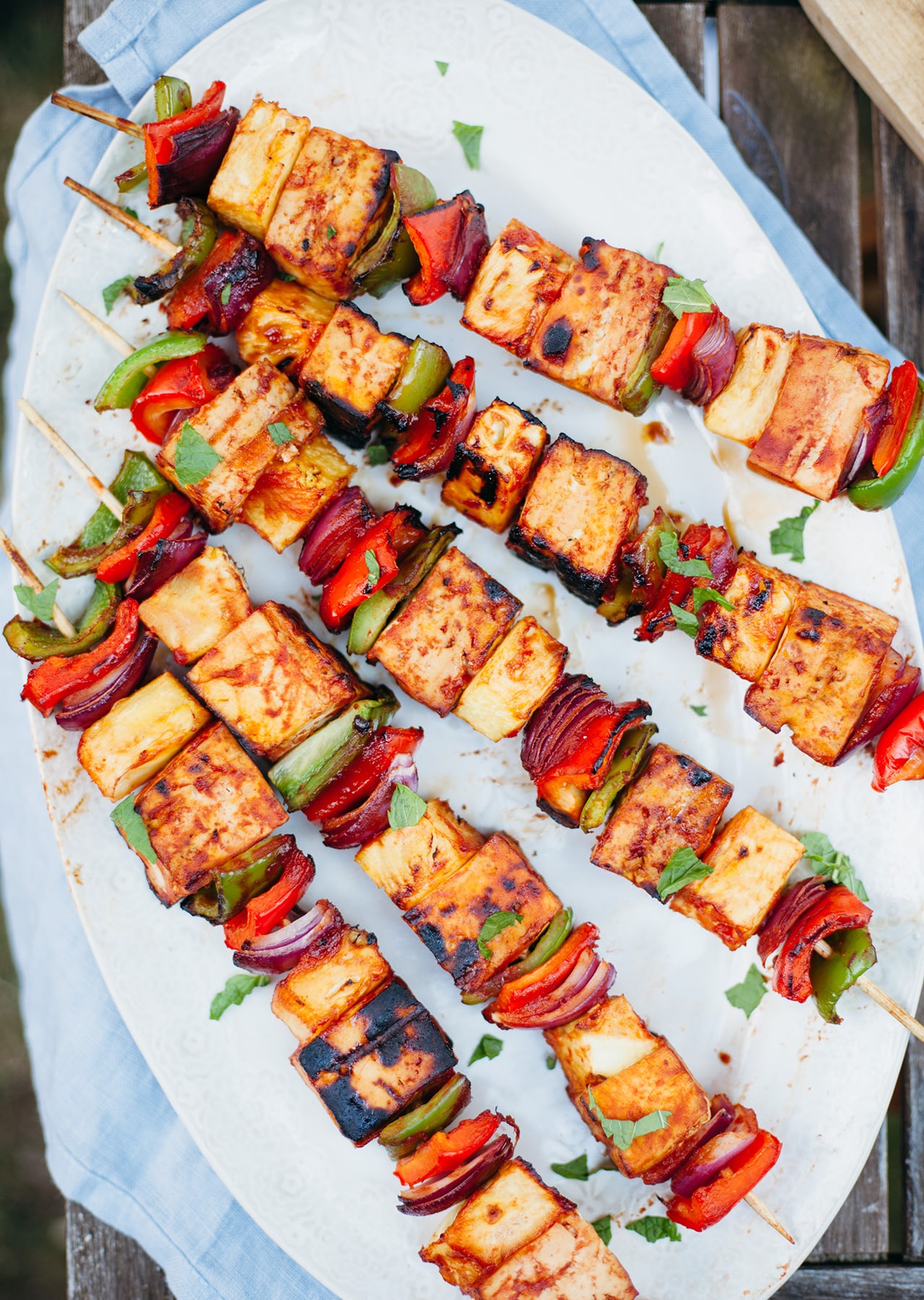 Sweet & Sour Tofu Skewers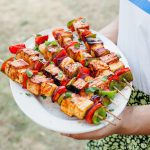 Roxy, So Vegan
With summer is in full swing, we'll find any excuse to have a BBQ. We absolutely love spending time outdoors in the…
Print This
Ingredients
400g / 14oz packet of firm tofu

2 tbsp tomato puree

2 tbsp soy sauce

2 tbsp maple syrup

2 tbsp apple cider vinegar

1/8th tsp chilli powder

4 tbsp pineapple juice

1/2 fresh pineapple

1 red pepper

1 green pepper

1/2 red onion
You will also need 4 wooden or steel skewers.
Instructions
Remove the tofu from the packaging, drain, then gently squeeze out as much water as possible. To press the tofu, cover it on both sides with a kitchen towel ,then place a plate on top, and place a book or something heavy on top of the plate. Leave to one side while you carry out the next step.

To prepare the sweet and sour marinade, in a small bowl combine the tomato puree, soy sauce, maple syrup, apple cider vinegar, chilli powder and pineapple juice with 2 tbsp water. Stir until smooth.

Remove the weight and tea towel from the tofu, cut it into 12 pieces and transfer it to a dish with high sides. Pour the marinade over the top and turn the tofu to make sure all sides are coated in the marinade. Cover the dish then l

eave to marinate in the fridge for at least 2 hours if possible, but ideally for as long as you can.

When you're ready to build the kebabs, remove the skin and core from the pineapple and cut the flesh into bite sized cubes. Remove the seeds from the peppers, peel the onion and cut both into cubes.

To build the kebabs, take a skewer and thread a piece of green pepper onto it, then red pepper, followed by red onion, tofu, and pineapple. Repeat 2 more times so that you have 3 pieces of tofu on the skewer and finish with a piece of green and red pepper. Repeat this step until you have built 4 kebabs.

Heat a griddle pan or a BBQ. Once hot, cook the kebabs for 3-5 minutes on each side or until nice and charred, brushing the kebabs with the remaining marinade as you go.