You can find black salt at health food stores or simply order it online.
We use firm tofu which doesn't need pressing underneath a weight. We simply squeeze the tofu between our hands to rid of any excess water before using.
The turmeric isn't essential for flavour. We just add it for a more yellow egg-like colour so you could leave it out if you prefer.
Make this sandwich ahead of time and take it with you to munch on while you're out. You could even make a bulk batch of the eggy filling, refrigerate and build the sandwiches fresh on the day.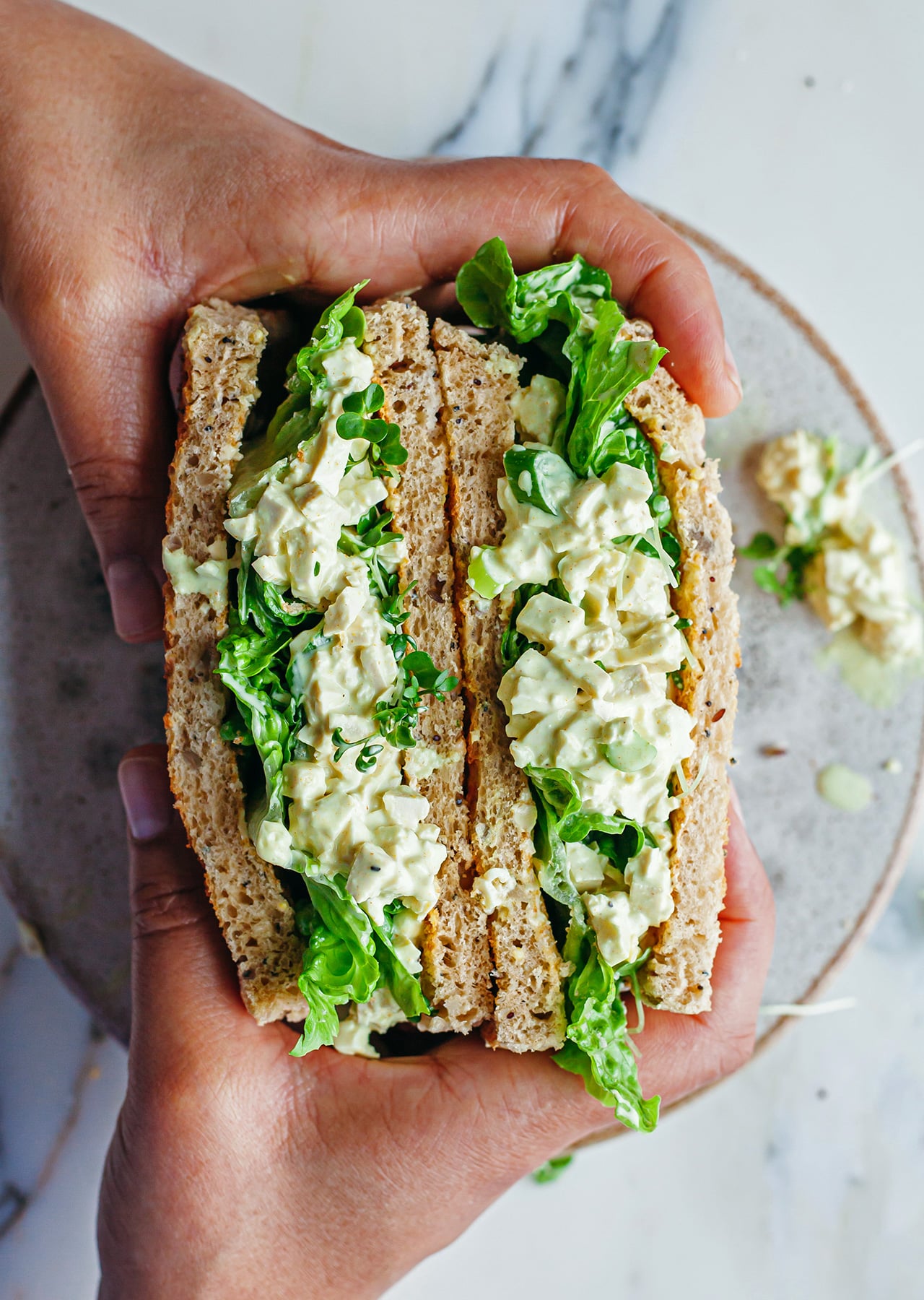 Vegan 'Egg' Mayo Sandwich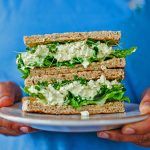 Roxy, So Vegan
For this recipe we combine black salt with tofu to create our 'eggy' texture, then we add our favourite extras.
Print This
Ingredients
4 tbsp vegan mayonnaise
1/2 tsp Dijon mustard
1/2 tbsp lemon juice
1/4 tsp turmeric
salt & pepper
1/4 tsp black salt (kala namak)
1/2 block firm tofu
1 spring onion
To serve
4 slices of bread
vegan margarine
gem lettuce leaves
garden cress
Method
Add the mayonnaise, dijon mustard, lemon juice, turmeric, pinches of salt and pepper and black salt to a mixing bowl. Stir to combine.
Next slice the tofu into small cubes a few mm in size. Then finely slice the spring onion, add both to the mixing bowl and stir.
Toast the bread until golden and spread one side of each with vegan margarine.
Add a few lettuce leaves to one slice of toast per sandwich, then spoon half the 'egg' mixture into each sandwich and finish with a handful of garden cress. Done!