A good quality extra virgin olive oil can make all the difference here. Extra virgin olive oil is lighter and slightly zesty in comparison to regular olive oil.
If your oven doesn't have a grill option, simply preheat your oven as high as it goes and roast for 35-45 minutes until charred.
If you don't like pomegranate seeds you can simply leave this out and instead we'd suggest squeezing over a splash of extra lemon juice.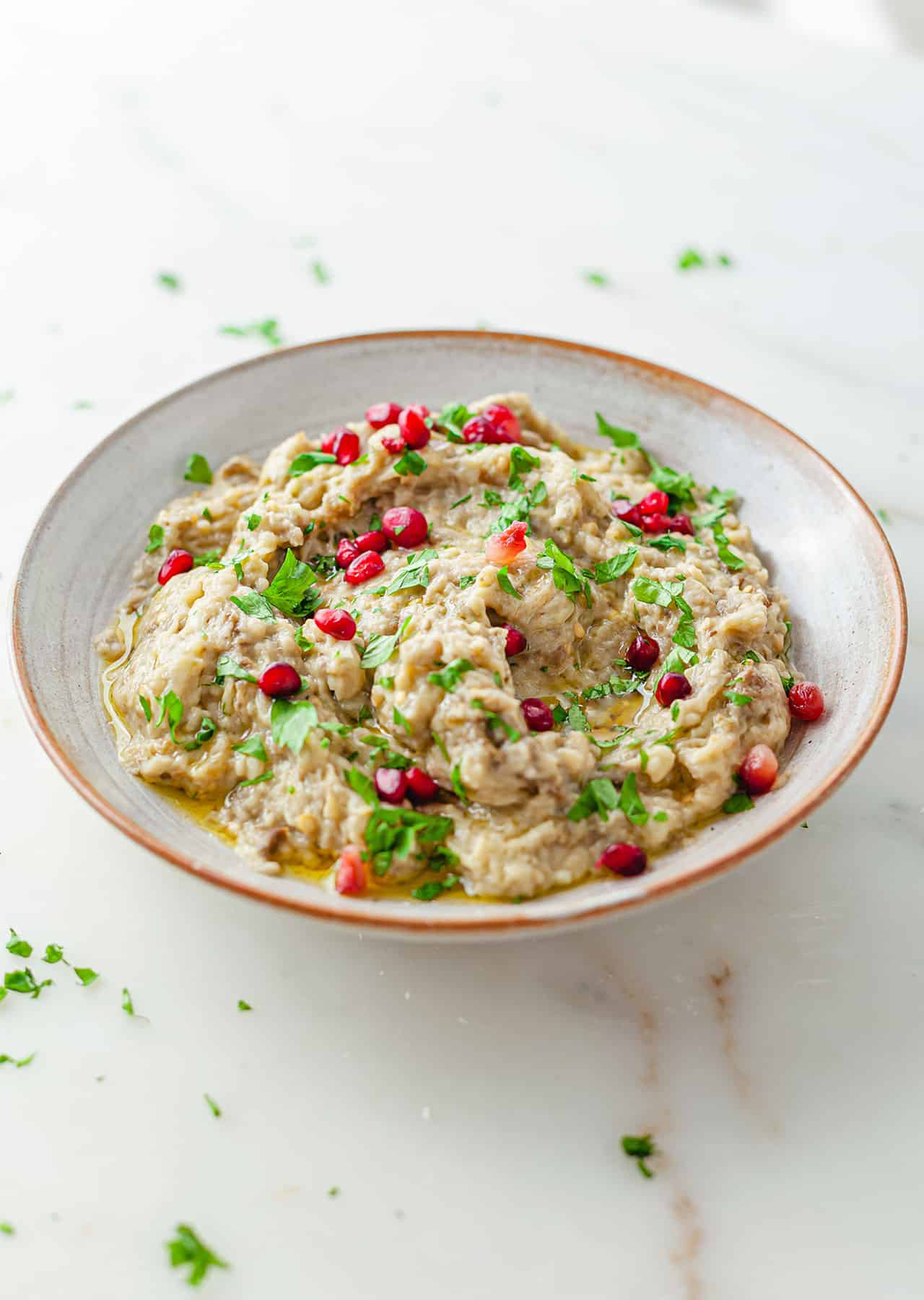 Ingredients
3 aubergines
salt + pepper
1 tbsp tahini
3 tbsp lemon juice
olive oil
2 garlic cloves, peeled + finely chopped
small handful of fresh flat-leaf parsley, roughly chopped
handful of pomegranate seeds
Method
Place the aubergines on a baking tray and grill for 35-45 minutes until charred, turning once halfway through. Then leave to cool.
Next trim the tops and remove the skins from the aubergines. Transfer the flesh to a sieve resting over a bowl, sprinkle with a pinch of salt and use a fork to mash the aubergine, pushing out as much water as possible.
Transfer the aubergine, tahini, lemon juice, 2 tbsp of olive oil, garlic and large pinches of salt and pepper to a bowl and combine with a fork.
Finish with a splash of olive oil, a small pinch of salt, the parsley and pomegranate seeds.
Did You Make This Recipe?
Don't forget to share your SO VEGAN creations on Instagram and tag us at
@SOVEGAN
!