You can substitute the golden syrup with another syrup, such as maple or agave.
These are great for meal-prep: they'll keep for up to 5 days in the fridge inside an air-tight container and you can enjoy them for breakfast at home or on the go.
We love the flavour of almond flavour in these bars, but you can also use any other plant-based milk such as oat or soy.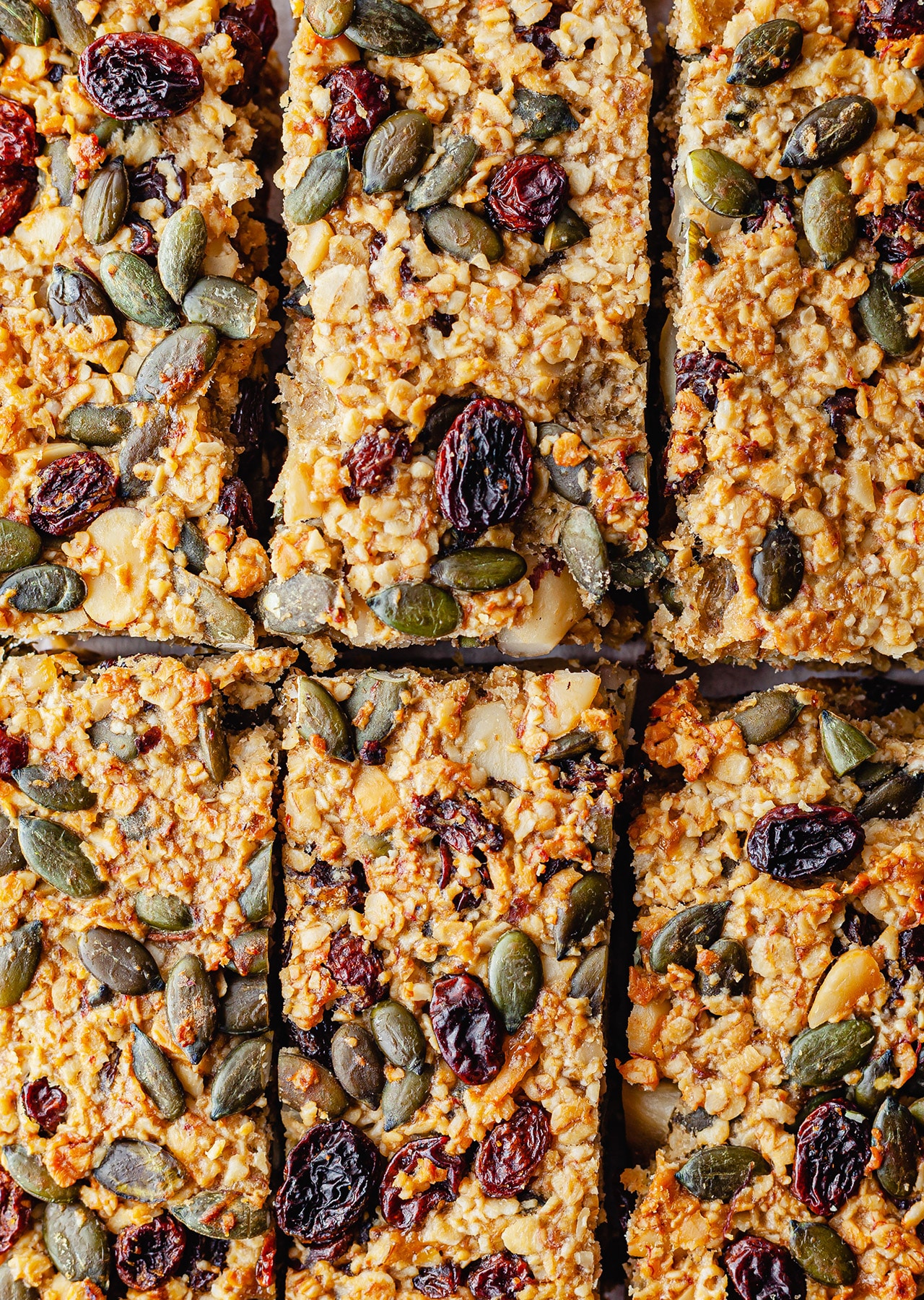 Makes 6 bars
Ingredients
1 banana, peeled + mashed
1 1/2 cups rolled oats
1/2 cup raisins
1/4 cup pumpkin seeds
1/2 cup brazil nuts, roughly chopped
3 tbsp coconut oil
3 tbsp golden syrup
1/4 cup almond milk
Method
1. Preheat the oven to 180°C / 356°F fan and line a 20cm x 15cm / 8″ x 6″ rectangular tin with baking paper.
2. Combine the mashed banana, oats, raisins, pumpkin seeds, and brazil nuts in a mixing bowl.
3. Melt the coconut oil and golden syrup in a small pan on a low heat and then add to the mixing bowl with the almond milk. Combine everything together.
4. Transfer the mixture to the tin and smooth over the top with a spoon. Bake in the oven for 30-35 minutes or until the top is slightly golden.
5. Remove from oven and leave to cool completely before removing from tin and cutting into bars.
#SoVegan