You'll want to avoid buying chopped kale and instead go for big pieces of kale because they'll shrink a lot in the oven.
Keep an eye on the crisps while they're in the oven so they don't burn. You want to catch them just as they crisp up and before they go brown.
The truffle oil is a little fancy but it really adds a tangy cheesy flavour to the crisps. But if you want you can substitute for olive oil.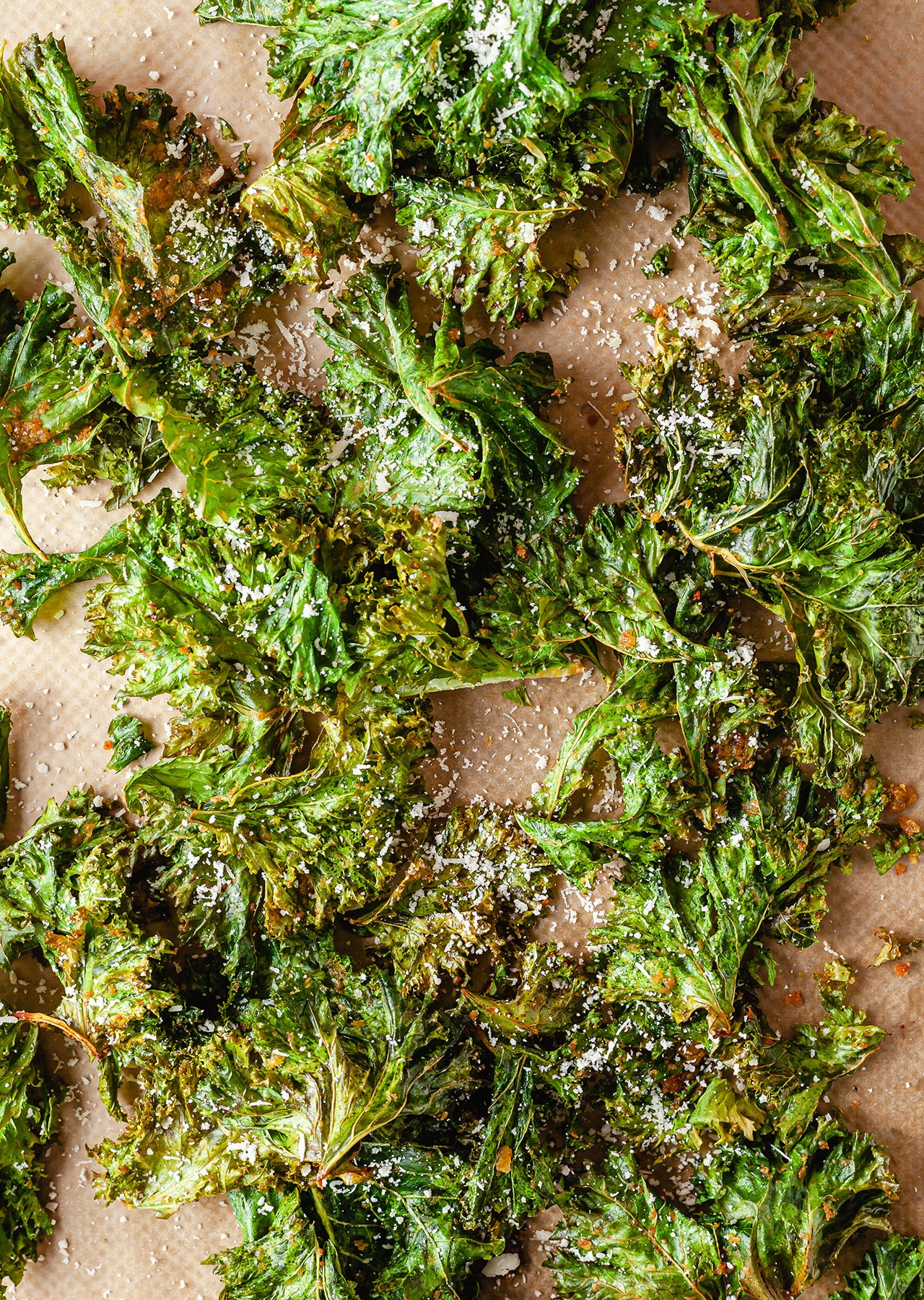 Ingredients
300g / 10.6oz curly kale (including stalks)
2 tbsp truffle oil
1 tsp garlic powder
1 tsp onion granules
3 tbsp nutritional yeast
salt + pepper
vegan parmesan (optional)
Method
Preheat the oven to 130°C / 266°F fan and line 2 large baking trays with baking paper.
Trim the stalks off the kale and break the leaves into large pieces then add them to a large mixing bowl.
Next in a small bowl combine the truffle oil, garlic powder, onion powder and nutritional yeast with ½ teaspoon of salt and ½ teaspoon of pepper to form a paste. Then add the paste to the kale and give it a good mix with your fingers so the paste distributes evenly.
Transfer the kale to the baking trays and spread them out so the pieces don't overlap.
Bake for 20-25 minutes or until the kale is crispy. Then transfer to a serving bowl and top with some grated vegan parmesan.
Did You Make This Recipe?
Don't forget to share your SO VEGAN creations on Instagram and tag us at
@SOVEGAN
!