In the UK most brands of puff pastry are vegan but definitely always worth checking the labels.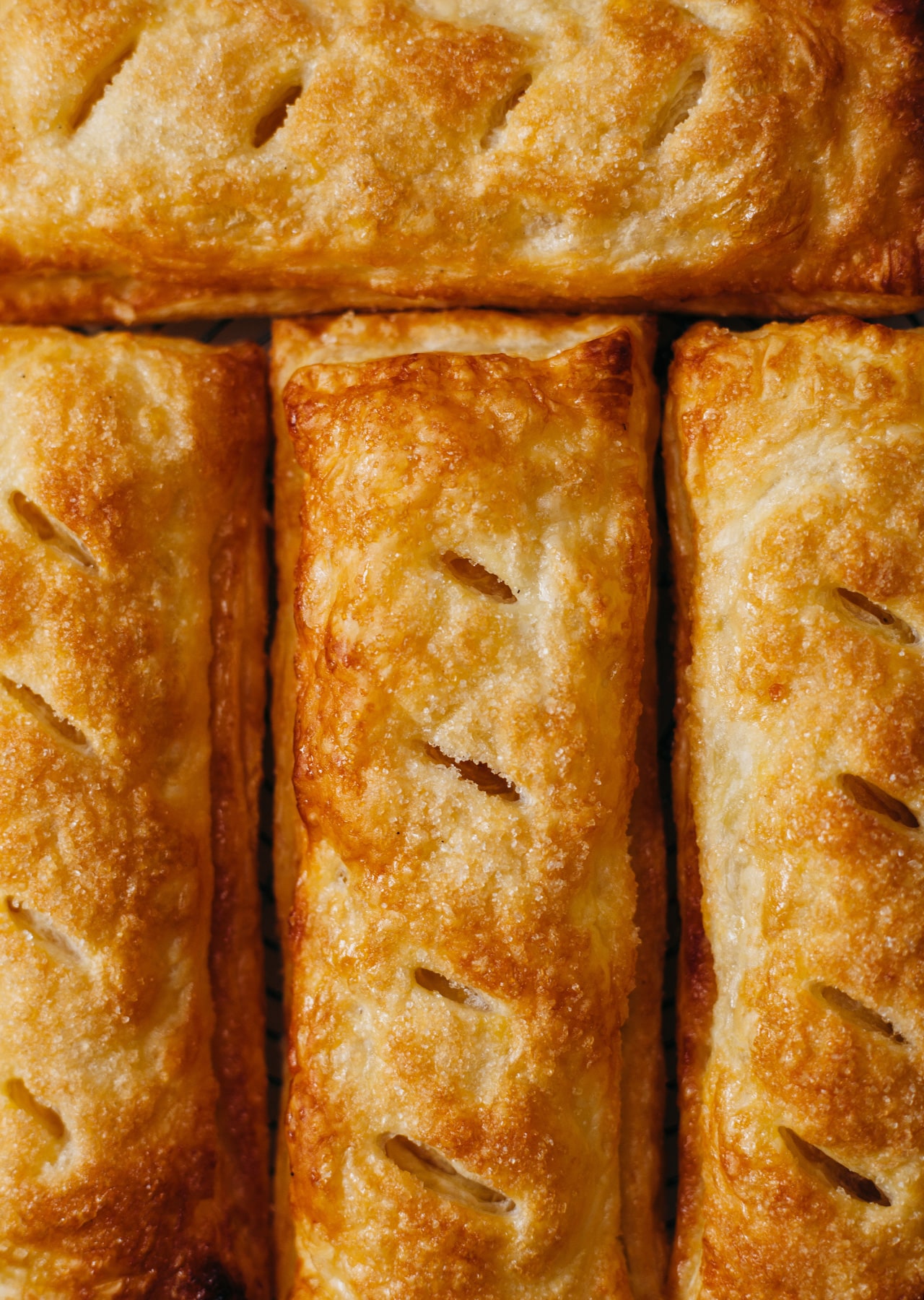 Homemade McDonald's Apple Pie

Homemade McDonald's Apple Pie 🍏 BTW did you know we have a new cookbook? You can pre-order your copy of One Pot Vegan today! 👉 sovegan.co/onepv

Posted by So Vegan on Monday, 20 April 2020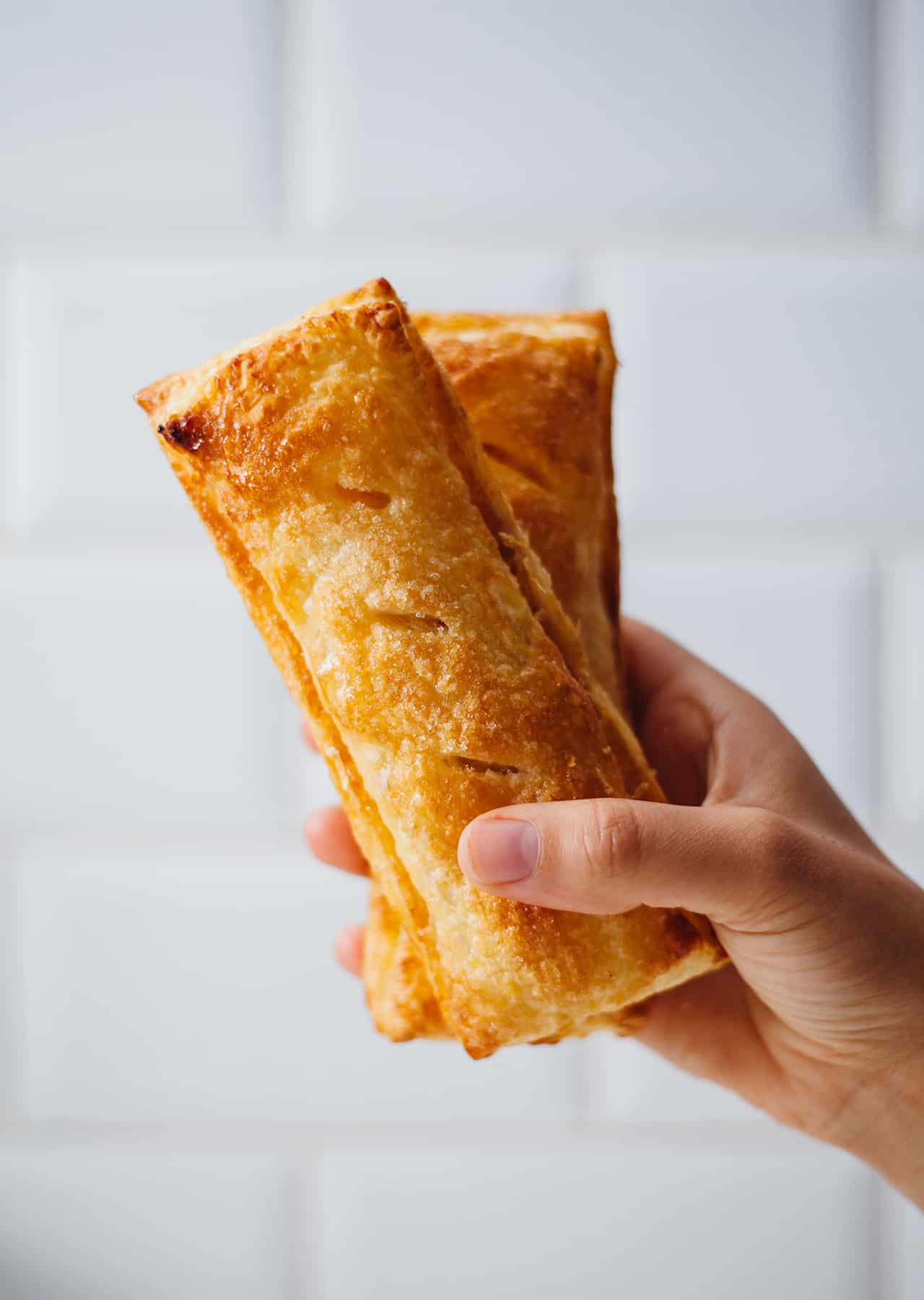 Ingredients
1 tbsp vegan margarine
2 apples
2 tbsp granulated sugar, plus extra for sprinkling
1 tsp vanilla extract
1/2 tbsp lemon juice
1/2 tsp cinnamon powder
1 tbsp cornflour (cornstarch)
1 sheet puff pastry (320g / 11.3oz), or gluten free
2 tsp maple syrup
2 tsp vegetable oil
Method
Remove the pastry from the fridge and leave to one side for later.
Add the vegan margarine to a saucepan over a medium heat. While the margarine melts, remove the cores from the apples, then peel and roughly dice them into 1cm pieces. Add the apples to the saucepan along with the granulated sugar, vanilla extract, lemon juice and cinnamon powder. Stir to combine and cook for 10 minutes until the apples have softened.
Meanwhile, combine the cornflour with 3 tbsp of cold water to form a paste then add it to the saucepan, stir, and cook through for 3 minutes. When the apples are ready remove them from the heat and transfer to a bowl so they cool quicker.
Preheat the oven to 200°C / 390°F fan assisted.
Meanwhile prepare the vegan egg wash by combining the maple syrup and vegetable oil in a small mixing bowl. Next, roll out the pastry, then slice it into quarters. Then slice each quarter in half lengthways so you're left with 8 rectangles.
Once the apples have fully cooled, spoon a quarter of the mixture down the middle of 4 of the pastry rectangles, leaving 1/2cm clear around the edges. Brush the edges with the vegan egg wash.
Cover the apple mixture with another rectangle of pastry and seal the edges with your fingers. Next crimp the edges with a fork and use a knife to cut a few slits in the top.
Brush the top of the pastry with the vegan egg wash and sprinkle a little more sugar over the top.
Bake for 15-25 minutes or until the pastry is golden brown all over.
Did You Make This Recipe?
Don't forget to share your SO VEGAN creations on Instagram and tag us at
@SOVEGAN
!