We looooove smoothies.
They're super quick to prepare and a great way to get lots of much-needed nutrients.
We usually have them for breakfast or as a mid-afternoon pick-me-up to keep us going until dinner time.
There are so many options when it comes to protein powders.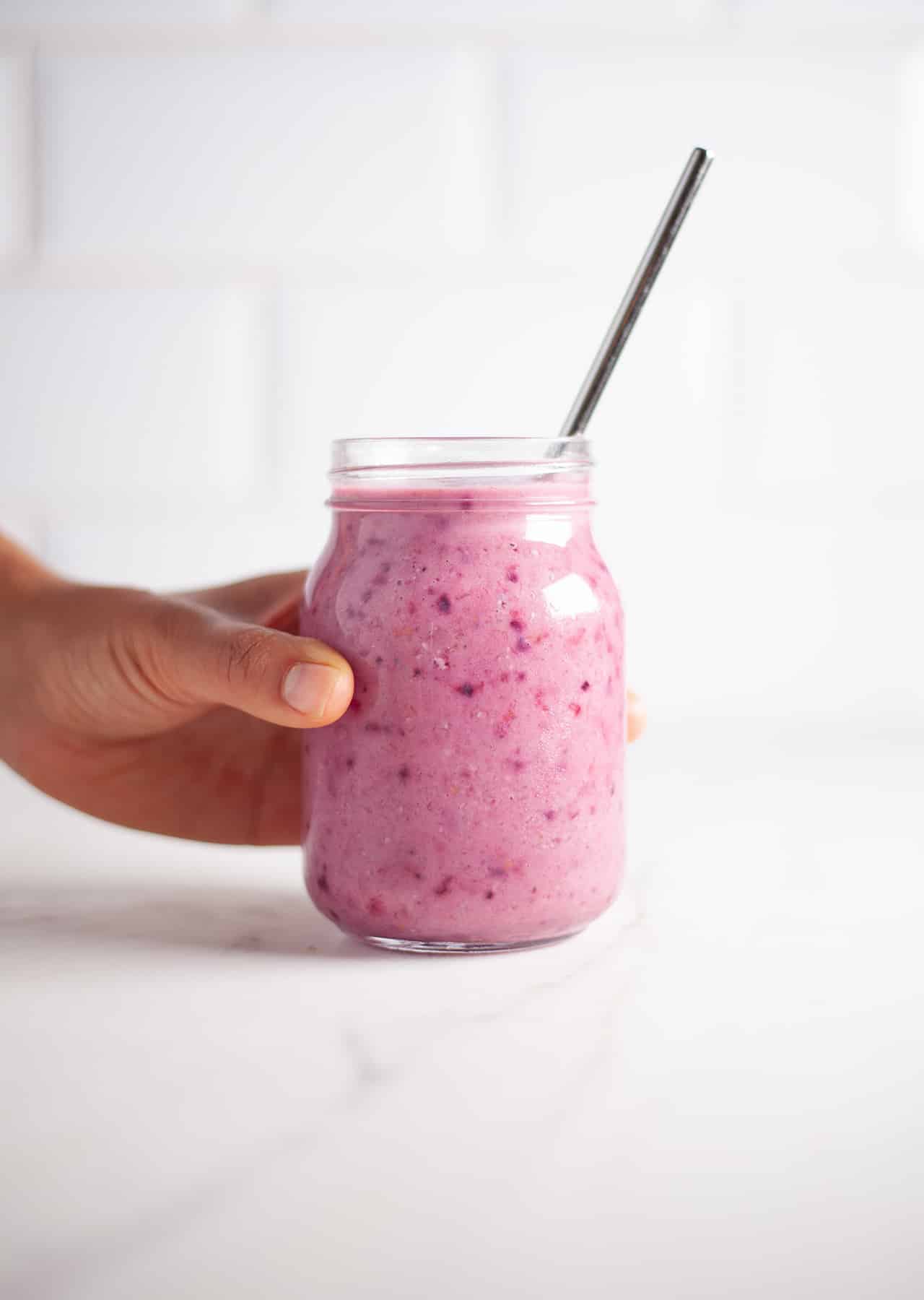 For our smoothies, we use pea protein because it has a high protein content, it's a complete protein, and…it's even high in iron.
Pea protein can have a very 'earthy' and bitter taste, which is why it's important to mask that flavour with your favourite smoothie ingredients.
We use everything from dates and peanut butter to fresh fruit and vanilla extract.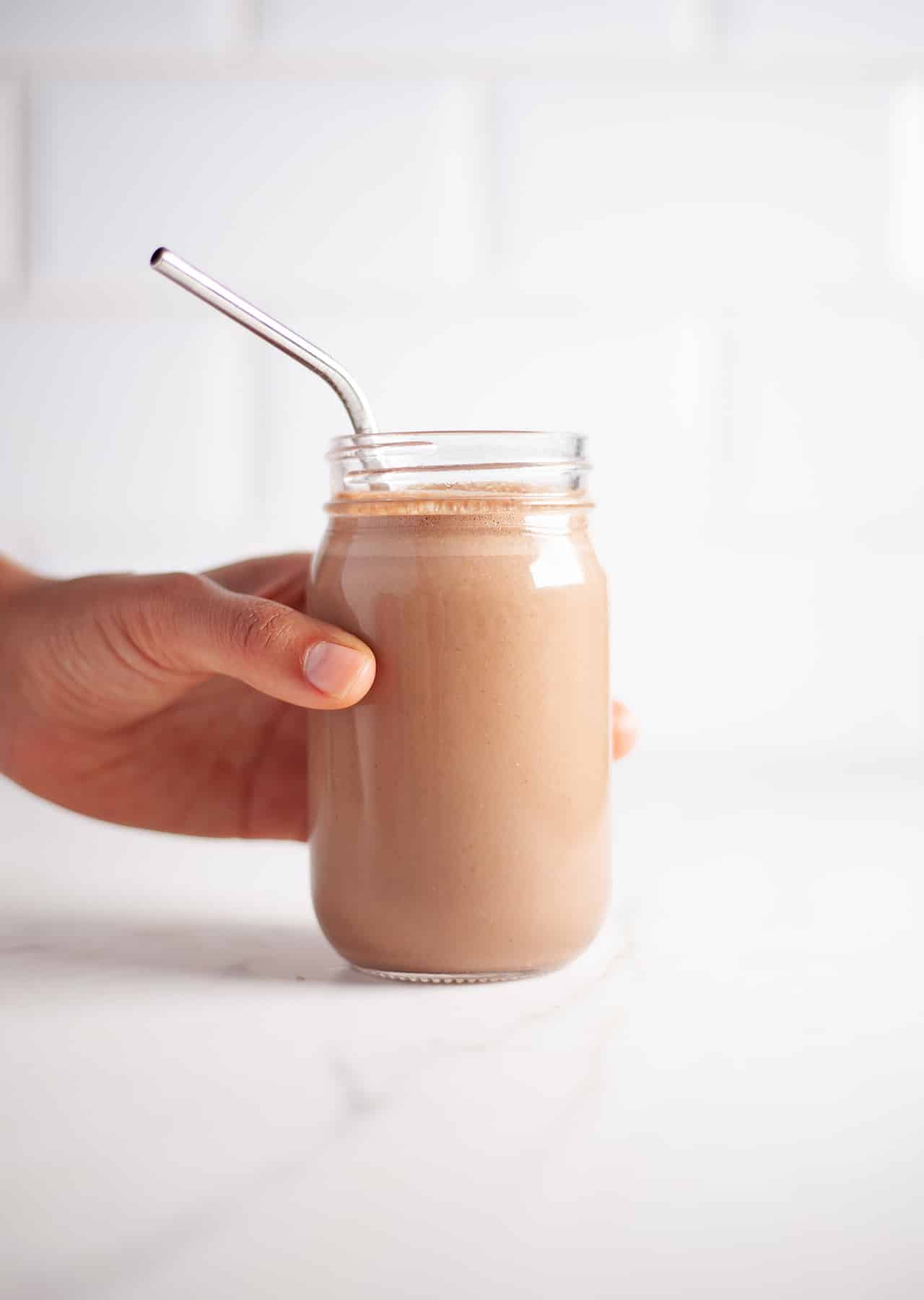 The great thing about these recipes is you can totally make them your own by swapping out ingredients as you like.
If you're allergic to nuts, simply try subbing with more dates.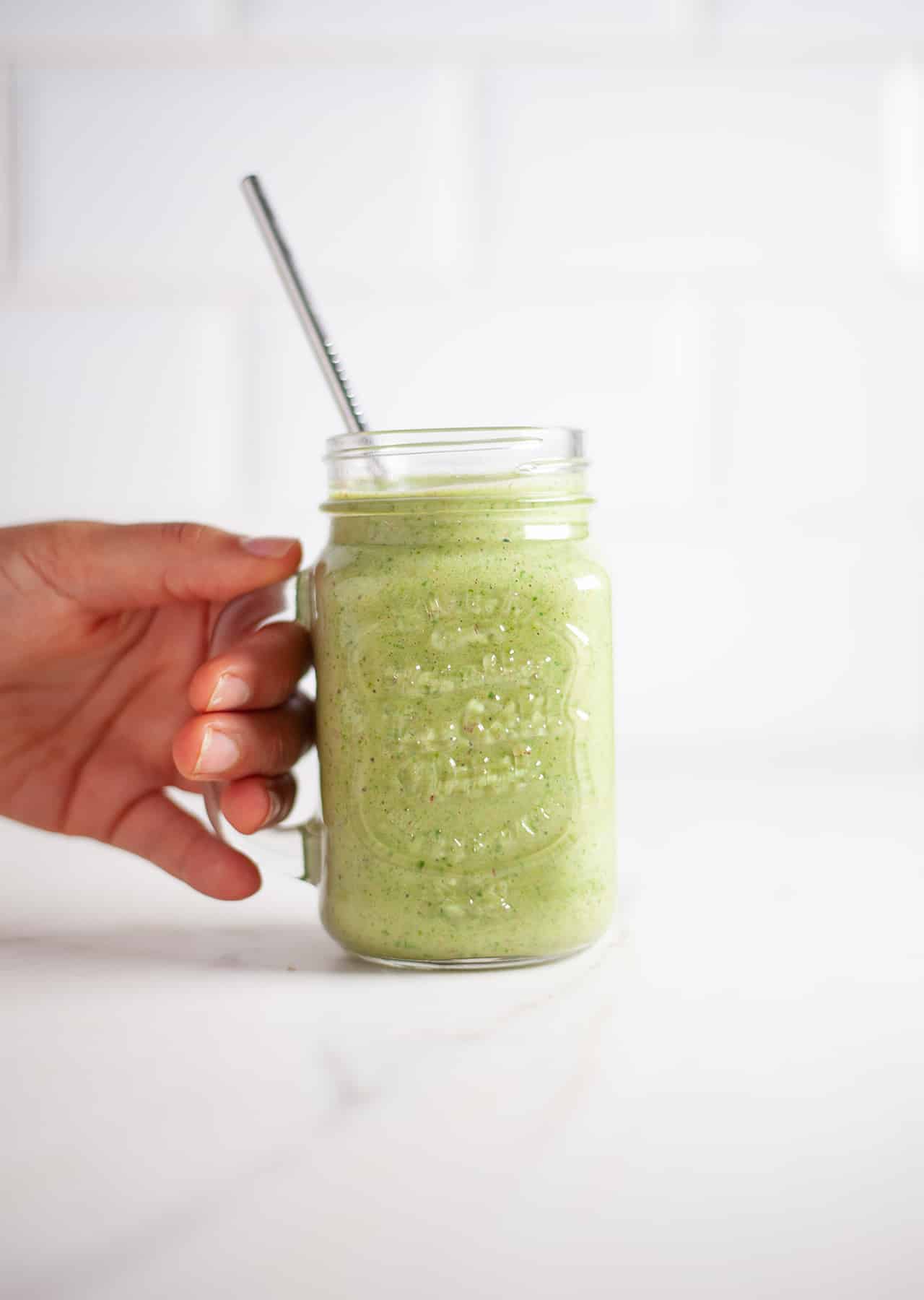 The protein content might vary depending on what brands you use.
For example, we use Oatly which has more protein than other oat milks.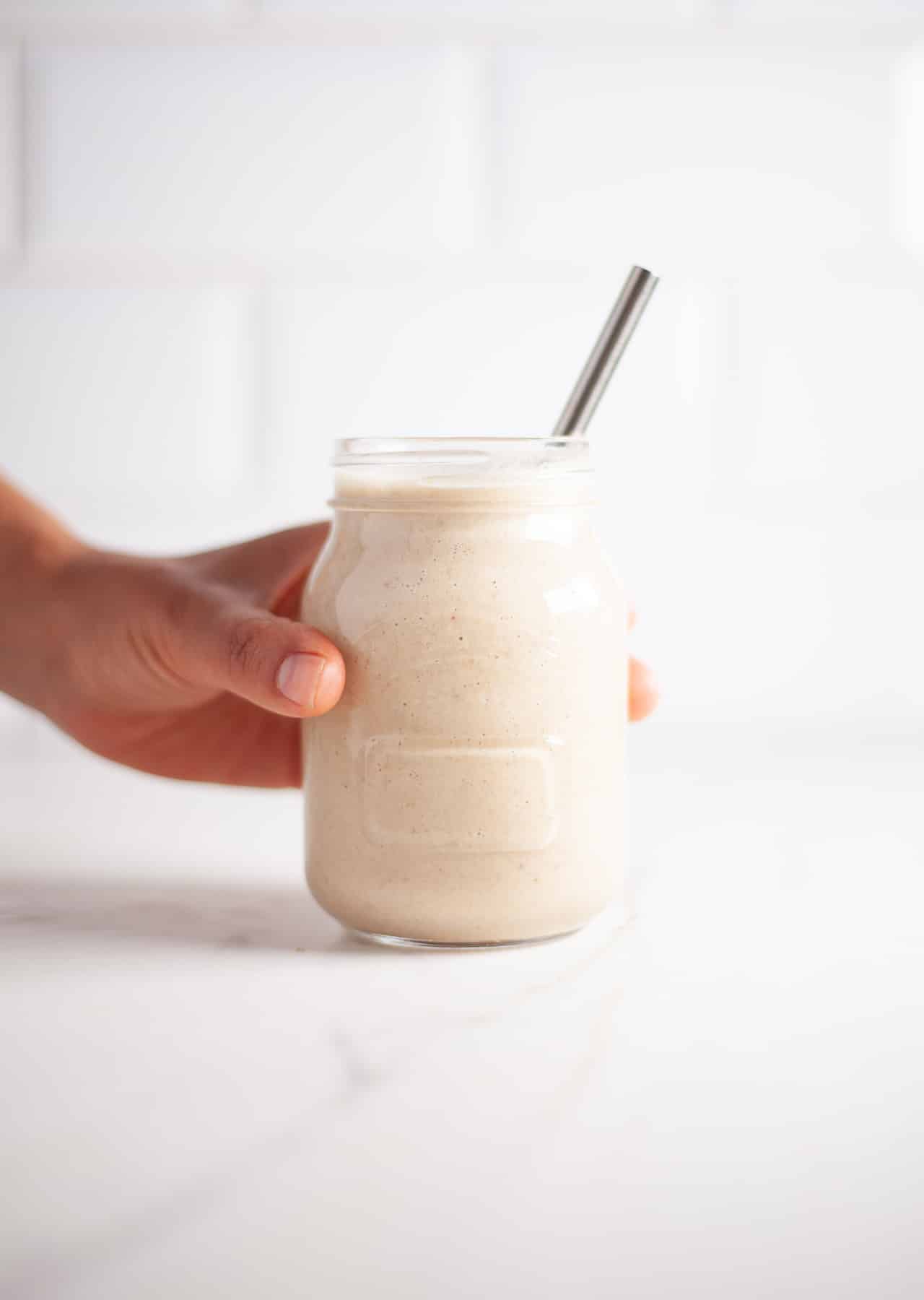 Oh, and don't forget, if you love this, then you'll totally love our debut 5-ingredient cookbook So Vegan in 5, which is available to buy right now.
Enjoy!
Roxy & Ben
Protein Smoothies 4 Ways 💪

Love this? Then you'll also love our cookbook So Vegan In 5: sovegan.co/cookbook

Posted by So Vegan on Friday, 28 June 2019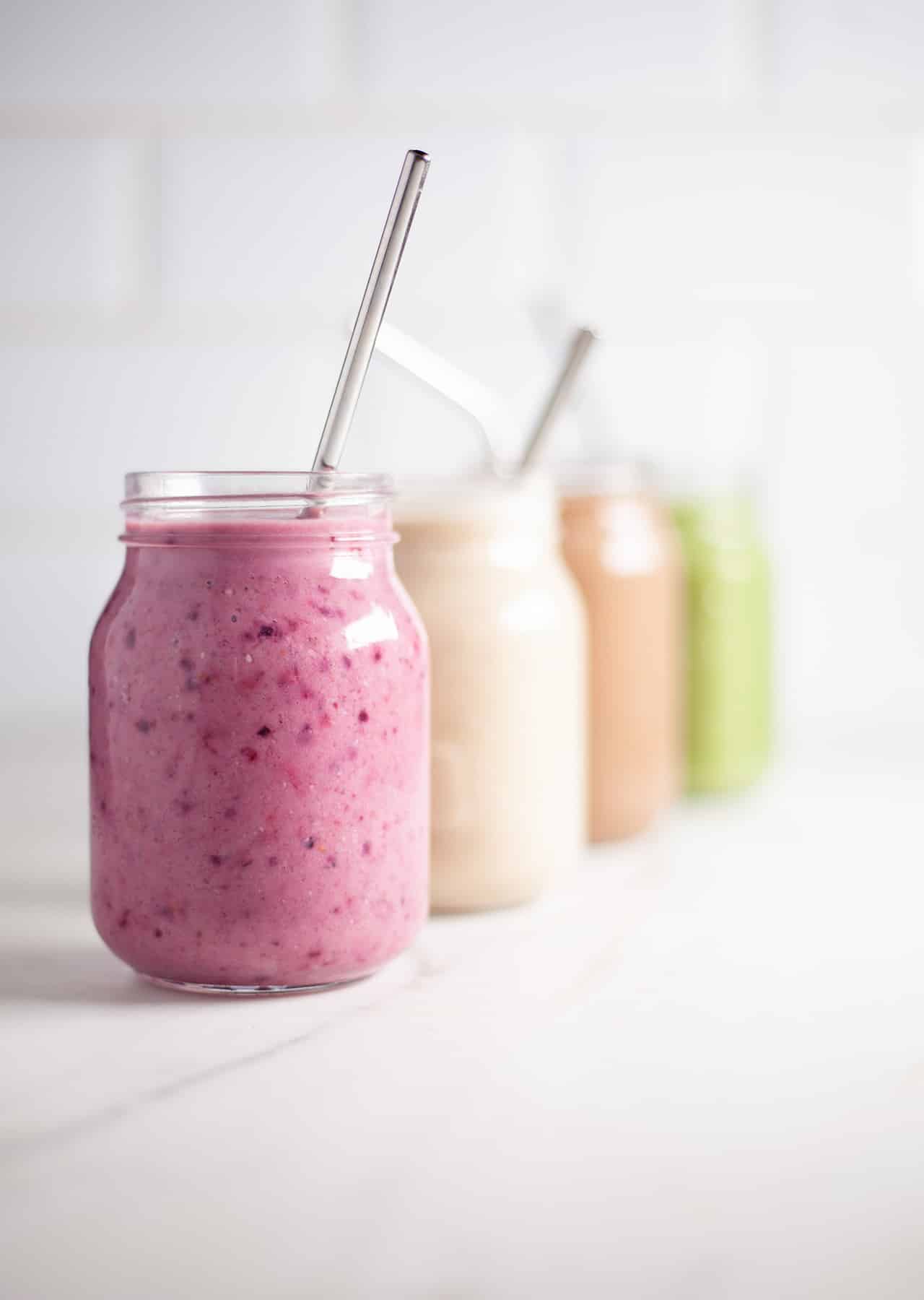 Ingredients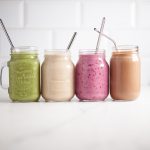 Mixed Berry Smoothie
1 cup frozen mixed berries

1/2 banana 

3 tbsp oats 

1 cup oat milk

1 1/2 tbsp pea protein
339 cal / 15g protein
Super Green Smoothie
1/2 banana

1/2 mango 

1 cup kale

1 cup spinach

1 cup oat milk

1 1/2 tbsp pea protein

1 tbsp almond Butter
420 cal / 19g protein
Banana Smoothie
1 banana

1 tsp vanilla extract

1/4 tsp cinnamon powder

1 cup oat milk

1 1/2 tbsp pea protein 

1 medjool date, pitted

3 tbsp oats
403 cal / 15g protein
Cheeky Chocolate Smoothie
1 tbsp cocoa powder 

1 tbsp peanut butter

1/2 banana

1 cup oat milk

1 1/2 tbsp pea protein 

1 medjool date, pitted
405 cal / 20g protein
Method
For each smoothie, add all the ingredients to a blender and blend until smooth.
Pour into a glass and enjoy!
Did You Make This Recipe?
Don't forget to share your SO VEGAN creations on Instagram and tag us at
@SOVEGAN
!