The spirulina powder is optional, but it's worth looking for because it's a great source of antioxidants and other essential nutrients.
The mango and banana is already quite sweet so we prefer to use an unsweetened almond milk. However other plant-based milks would also work well!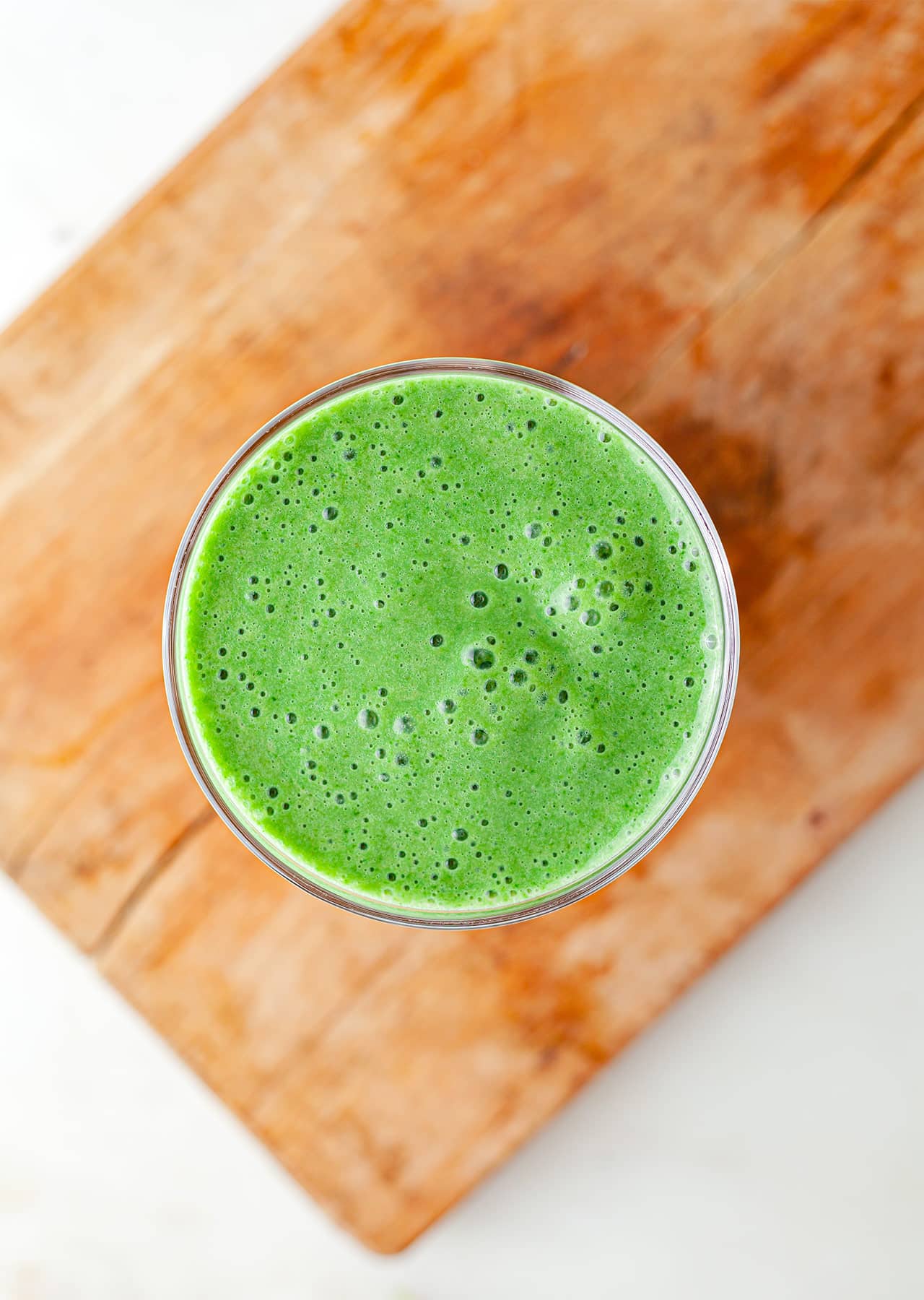 Makes 1 smoothie.
Ingredients
1 frozen banana, peeled
1/2 cup frozen mango, diced
1 cup kale, chopped
1 cup spinach
1/4 tsp spirulina powder (optional)
2 cups unsweetened almond milk
Method
1. Combine all ingredients in blender until smooth and pour into a serving glass.