The microwave we use has 800W power and our mug cake comes out perfect at 60 seconds.
We've tested this using soy and oat plain yoghurt.
We also use dark cocoa powder which gives the cake a richer flavour and a darker colour, but any variety will do. If you use cacao powder, you might want to add a dash more sugar to counter the bitterness.
Avoid using soya yoghurt for a soy-free version.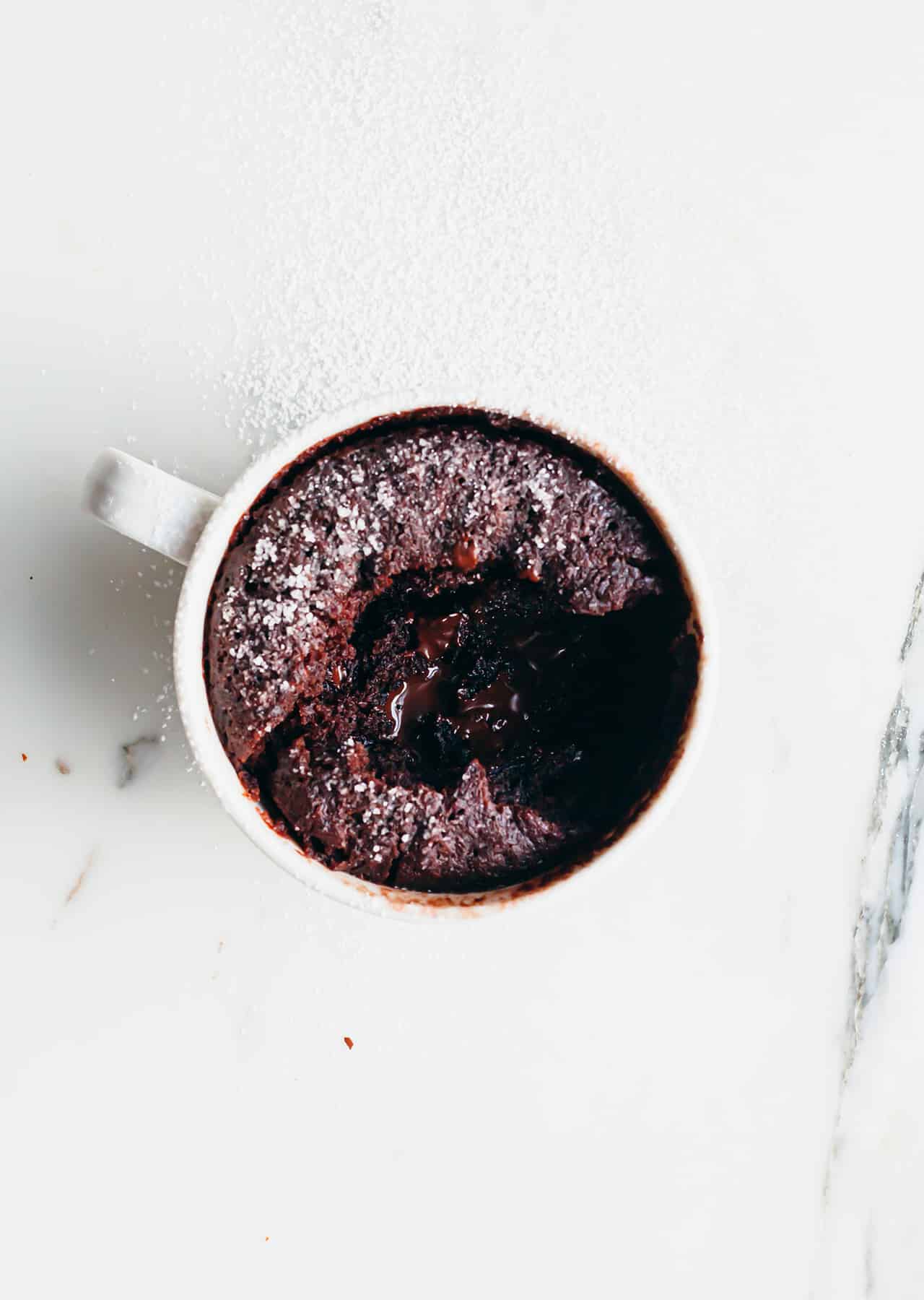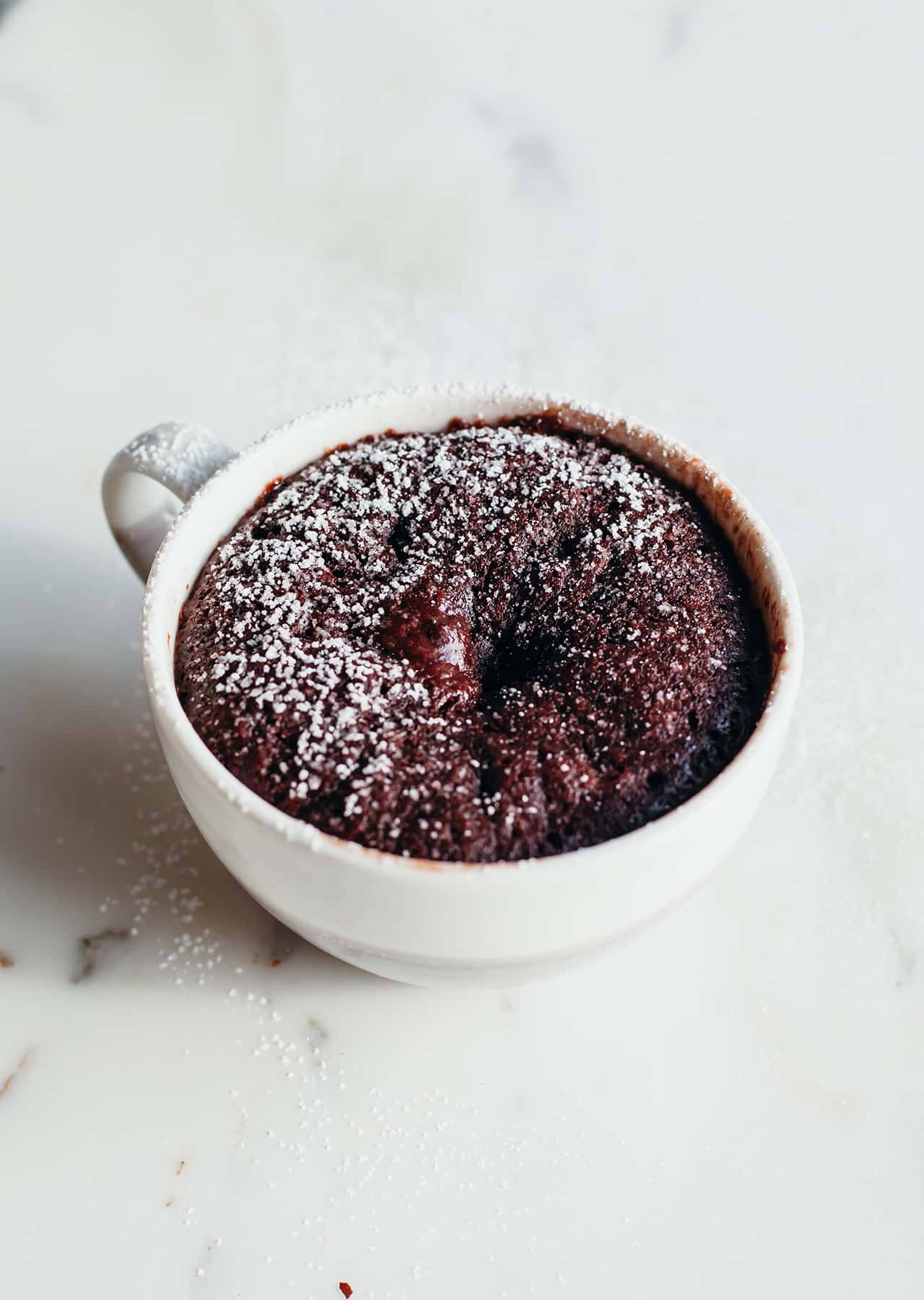 Gooey Chocolate Mug Cake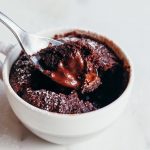 Roxy, So Vegan
This embarrassingly easy mug cake is a wonder of modern times. Fluffy chocolate cake with a gooey middle. It's unreal.
Print This
Ingredients
3 tbsp plain flour
1/4 tsp baking powder
pinch of salt
2 tbsp light brown sugar
1 tbsp cocoa powder
2 tbsp vegetable oil
2 tbsp vegan plain yoghurt
1 tbsp water
dash of vanilla extract
2 squares of dark 70% vegan chocolate
Instructions
Add the flour, baking powder, salt, sugar and cacao powder to a mug and stir to combine.
Stir in the vegetable oil, vegan yoghurt, water and vanilla extract.
Push the two squares of chocolate into the middle of the cake mix and microwave for 45-60 seconds. Job done!