Aquafaba has delivered once again.
This miracle ingredient can be used for all sorts of vegan trickery.
Pavlovas, mousse, mayonnaise…there's nothing it can't do!
If you're still wondering 'what the heck is aquafaba?'
It's tinned chickpea juice.
Yes, you ready that correctly. More specifically, it's the juice leftover from a tin of chickpeas.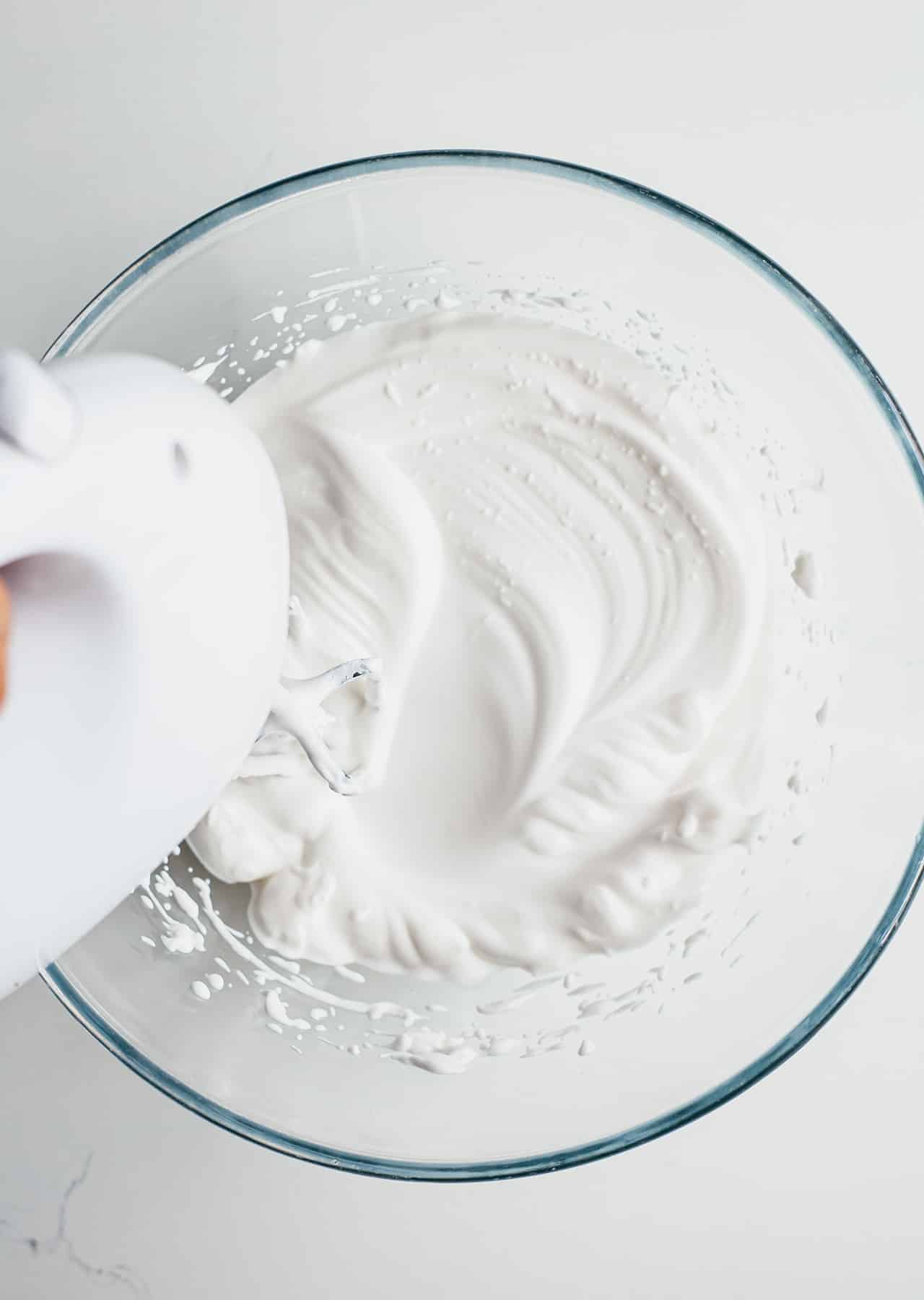 For vegan whipped cream, you simply need to whisk aquafaba with icing sugar until it thickens.
We also throw in some vanilla extract for flavour, which also helps to mask the taste of the chickpeas.
Here's what you need to know:
If you plan on using the whipped cream immediately, then you won't need to add cream of tartar. However, if you're planning on keeping the whipped cream in the fridge to use later in the day, or leaving it at room temperature for longer than 5 minutes, then you'll need to add cream of tartar to stabilise the whipped cream.
Ideally you'll need to use unsalted tinned chickpeas, otherwise there will be a slight salty flavour in your whipped cream. It'll be mild, and to be honest it doesn't ruin the whipped cream, but it's best avoided.
You really do need an electric whisk, otherwise you'll be hand whisking for hours to get the stiff peaks.
How To Make Vegan Whipped Cream 😎 Our new cookbook ONE POT VEGAN is out in less than 1 month! We're planting a tree in the Amazon for every pre-order. Order your copy today 👉 sovegan.co/onepv

Posted by So Vegan on Monday, 6 July 2020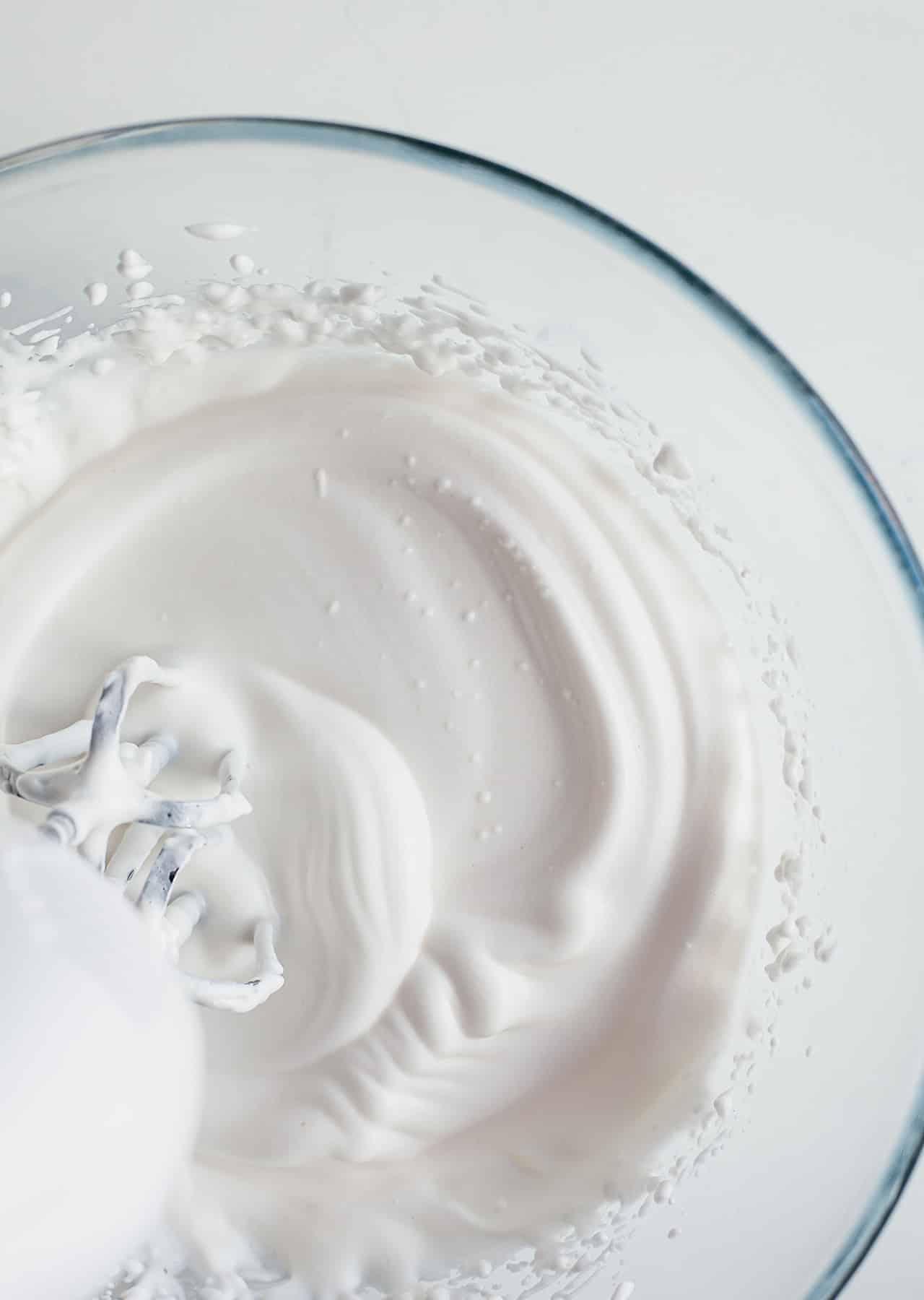 Ingredients
5 tbsp aquafaba (from a tin of chickpeas)
5 tbsp icing sugar
1/2 tsp vanilla extract
optional: 1/4 tsp cream of tartar
Method
Add the aquafaba, icing sugar and vanilla extract (and cream if tartar, if using) to a large mixing bowl. Use an electric whisk and whisk for around 8-12 minutes or until the cream is light and fluffy and you have stiff peaks.
Serve immediately with your favourite desserts!
Did You Make This Recipe?
Don't forget to share your SO VEGAN creations on Instagram and tag us at
@SOVEGAN
!