These cute gin and tonic jello shots are the perfect party treat – and they only require 5 ingredients.
We use agar flakes, a sea vegetable gelling agent, to give these shots their jelly-like texture. You can pick them up for most health food shops and they're really simple to use.
You will need a muffin tray to keep the shots upright.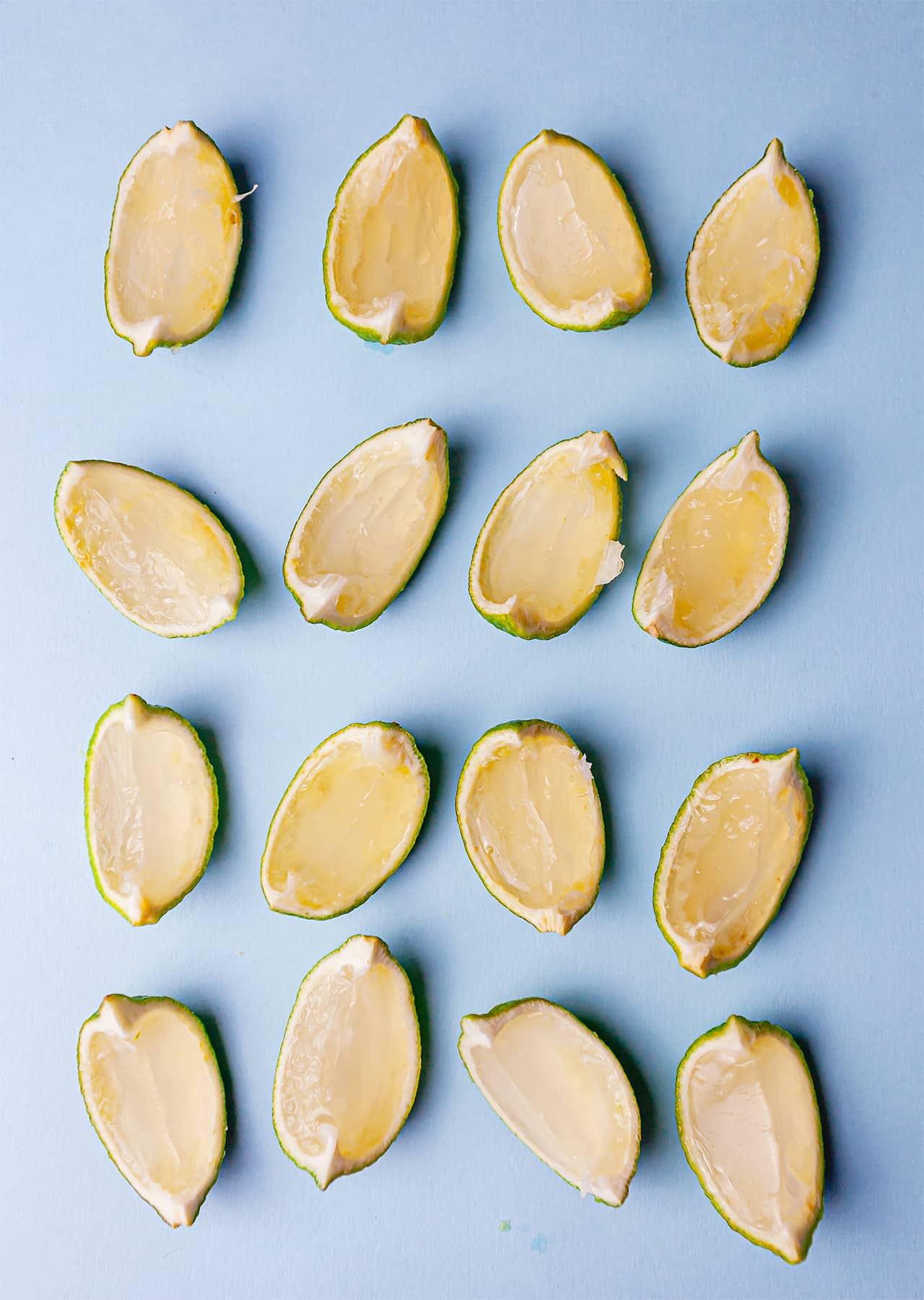 Ingredients
6 limes
150 ml (5.3 fl.oz) tonic water
1.5 tbsp agar flakes
2 tbsp caster sugar
90 ml (3 fl.oz) gin
Method
Hollow out the lime halves by carefully running a knife around the inside edge of the skin and using a spoon to remove the juice and flesh into a bowl. Use your fingers to remove any remaining flesh. Make sure you keep the juice because you will need this for later in the recipe.
Take a muffin tray and place each lime half in a muffin mould to keep them upright.
To prepare the jelly mixture, pour the tonic water and sugar into a pan on a medium heat and sprinkle the agar flakes on top. Bring the mixture to the boil, then reduce the heat and simmer for 2–3 minutes. Only stir the mixture once the agar flakes have dissolved.
Remove the pan from the heat and transfer the mixture to a measuring jug. Add the gin, then add 2 tablespoons of lime juice from earlier. Stir to combine.
Pour the liquid evenly into the lime halves. Transfer the muffin tray to the fridge and leave to set for at least 2 hours.
Remove from the fridge and, using a sharp knife, cut the limes in half to create quarters. Serve immediately.
Did You Make This Recipe?
Don't forget to share your SO VEGAN creations on Instagram and tag us at
@SOVEGAN
!